The Virgo season is here! September is the traditional beginning of autumn, thus the month of leaves changing colors and emotions taking on a more serious tone. In ancient times, the last harvest was held in September, and people of old used to get busier and more solemn in their daily lives. 
The last days of summer are upon us, and the fluttery emotions we experienced during the hot and fiery days are expired. We have to get back to reality, to our duties and obligations, but that doesn't mean we have to give up on our feelings; just that the approach towards them is going to change. 
The Sun enters Virgo on August 23rd and our focus shifts to the important matters at hand, matters that need our attention and responsibility. This means different things for each of the signs, but the common theme is responsible action and improved care for both our health and our obligations. 
For the Aries man, September holds many challenges, and plenty of ups and downs. He will have to go against his nature and the need to be in control in a leadership position, which will put him in a foul mood for most of the month. 
He will also see some flashbacks from the past in the form of people and lessons, so he will have a feeling as if he failed some grand cosmic exam. 
Continue reading in order to find out more about what can Aries man expect from September, and what tidings do the autumn leaves bring upon his doorstep (and how to help him through it!). 
Solemn Times
At the beginning of the month, Aries' ruler Mars is on the 21st degree of Virgo, and it makes almost an exact opposition with retrograde Neptune in Pisces. This means that the Aries man will not feel "on top of his game" during the first half of this month, and that he will feel inner struggles beginning to rise and overtake his daily life.
This entire conundrum falls in Aries' 6th and 12th houses respectively, which means that some old and buried emotions are going to resurface. Aries will struggle with accepting the responsibility for their own actions and for making the right move to correct the past emotional wrongs. 
Venus will be in their 7th house of partnerships and marriage, which is a good thing, right? Unfortunately, not. Venus is squaring retrograde Pluto in Capricorn, so emotional struggles and past wrongs just became more real and in focus for the Aries man. He will be weighed down with inner dark thoughts and emotions from previous failed romances. 
But there's a saving grace; although Aries will struggle with emotional residue and blasts from the past, they will get help from a therapist or a friend who will point them to the right choice when it comes to their emotional struggles and relationships. 
It also doesn't hurt for you to be supportive to your Aries man, but perhaps with some distance, as these heavy themes are going to take some real processing and work on his part. If it feels like he needs some space and time to tackle this intrinsically, then leave him to it.
New, Humble Beginnings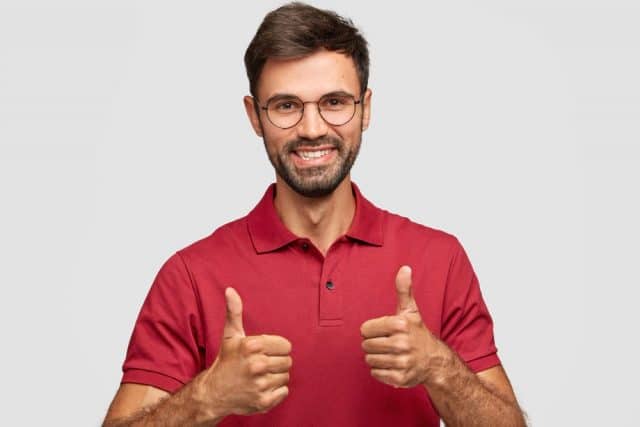 On September 6th, there is a New Moon in Virgo conjuncting the Sun in Aries' 6th house of health, everyday job, obligations, medication, and daily rituals. This is a great time for Aries to shed more light on their future plans that will reflect on their daily life. 
The New Moon trines retrograde Uranus in Taurus that falls in Aries' 2nd house of income and finances, but also their body. So, this might be a very good time to show up for him, be there for him, and help him with any emotional or health struggles he might be experiencing. 
Aries will need more focus during this period, and they will have to be more responsible and plan ahead. We all know that Aries love to wing it as they go, but right now, that approach is getting old, fast. 
If you want to spend time with them during this transit, make sure to help them make schedules, plan their time in the most efficient and productive way and don't let them stray from it. Be there for them to help them be more responsible and to follow through on their obligations and promises.
Flashbacks From The Past
In the middle of the month, Venus and Mercury make squares with retrograde Saturn and Pluto. Venus falls in Aries' 8th house of sex, passion, and introspection, while Mercury transits their 7th house of partnerships and love. Unfortunately, both of them have a problem with planets in Capricorn's 10th house of career. 
Aries will be forced to face their desire and emotional residue for someone from their past, possibly someone from work and with whom they'll have to communicate about sensitive topics. This is both an exciting and a trying time for them. They will be tempted to have a fling or to start an old relationship anew just because it might seem like a good idea in the moment. 
Alas, this is not built to last, especially if the relationship is of secret nature, but don't be surprised if they get distant and cold in the middle of the month. They are undergoing an emotional trial and a test that is still tying them to their past. Give them space and time to understand that their actions have consequences.
Tides Are Rising
On the 20th of September, we have a Full Moon in Pisces. This one falls in Aries' 12th house of hidden enemies, dreams, confinement, and illusions. The lucky thing (for Aries) is that this Full Moon is opposing the Sun in Virgo, so besides experiencing some insomnia and nightmares, your Aries is bound to keep both of his feet firmly on the ground. 
However, it would be a good idea to prompt him to drink herbal tea for calming the nerves and for insomnia, there's a big chance that he will receive a very important message and revelation about something crucial to him through a dream. 
Sex is bound to be great with an Aries during this period, and high fertility and pregnancies are also very possible. He will be very needy and emotionally expressive through skinship and passionate touch. He might even confess to feeling possessive towards you. 
Accept his honesty – it could turn into something more dedicated and serious in the near future as the Sun transits from Virgo to Libra and shines a great light onto his 7th house of marriage and long-lasting partnerships.
Serious Matters Of The Heart
As the Sun moves to Libra, Aries is bound to move its attention with it – he will be more focused on his partner and exploring exactly how deep this love is. Karma is on his side on this one, as the Sun trines Saturn, Pluto, and the North Node. Something karmic connected with his relationship status is bound to happen.
If he's still keeping his fling from the past alive on the side, he will end it now as the Venus in possessive Scorpio opposes the retrograde Uranus in Taurus. It will be a sudden and a clean break that will heal right. An Aries man won't be tempted to try anything with that person again. 
He will want to make it official with the one who holds his heart and makes him a better and more responsible person. He needs stability and structure in his life now, and the only difference is he's become aware of it and he's accepted it. 
So now is a great time to make your relationship official and public. Don't be surprised if he pops "the question" during this time either! The stars have aligned perfectly and he is able to see with better clarity than ever before.
Read next: 7 Perfect Gifts To Get For Your Aries Man
In The End…
…there were two. The end of the month will play on a more serious and deeper note. Venus will make a sextile from Aries' 8th house to retrograde Pluto in his 10th house, meaning that he will know he made the right choice. 
But this might cause some emotional irritability, as it is paired with the opposition that the Moon in Cancer in his 4th house will make to Pluto. So, take things slowly, let the bond between you develop organically.  
This transit will give rise to some heavy family topics and possible childhood trauma, so be there for your Aries. Make sure he feels safe next to you and that he knows he can open up to you about what bothers him and what he still feels ashamed of. 
Just be there for him with understanding and a firm structure that will add to his, otherwise hectic and spontaneous life. Don't fret and don't get overly excited, he will "see the light" in the end, he just needs to outgrow the petty drama and childish emotions.
Are you looking to deepen your relationship potential but not sure how to go about it? Then why not take a look at my new VIP consultations. Let me help you get the love life you deserve using my knowledge in Astrology.
Wishing you so much love and happiness.
Your friend and Relationship Astrologer,
Anna Kovach
---
---