Are you about to break up with an Aries man? Maybe you feel like he's about to do it with you but aren't sure what the signs are. I will give you some information that should help you determine what you can probably expect from a breakup with an Aries man.
If YOU want to break it off…
If it's you that wants to break it off with the Aries man but not sure how he's going to react, I can tell you, it won't be easy. He isn't an emotional person. He's very cold and calculated when he feels crossed.
In the case he really liked you or loved you, he'll feel very betrayed that you aren't staying with him. He will guilt trip you and make sure you understand that no matter what happened between you two, it's your fault.
Also, he will make it seem as though it's no big deal if you leave. He may even rudely ask if you want him to help you pack your things. If you don't live together, count your lucky stars.
Not living with the Aries man is probably a little easier as you don't have the awkward moving out. You can break it off and go your own way but not after he tells you what he thinks of you.
Keep in mind that, even if he loves you, he will NOT be nice to you at all when you break up with him. He will act as though he hates you and that he's always wanted or hoped for you to break it off.
After you part ways, he'll go home and brood about it for awhile. He may even get together with friends to drink it off. Either way, he'll have to work it out on his own. Just know he's not easy to end it with.
He has a tendency to say very mean spiteful things. If you live together, he may say something like "yeah I have stuff to do but let's get you gone first" and try to hurry you out.
This is a defense mechanism with him. It's his way of hurrying to get you out so that he can deal with his emotions without you being around seeing that he is very hurt or angry.
If HE wants to break it off…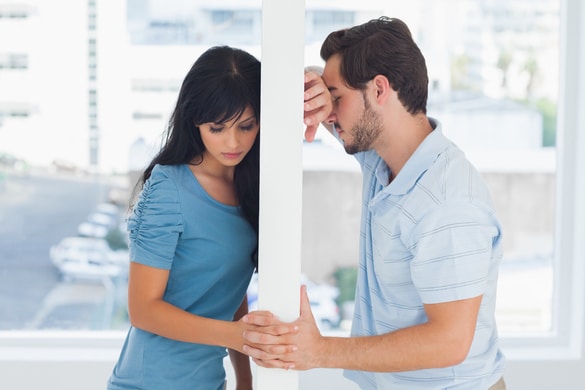 There are definitely signs with an Aries man when he wants to end it. The first is that he stops wanting to spend time with you. If you do not live together, he'll find excuses not to get together and be around you.
If you do live together, he'll make himself scarce. But, if not, he'll constantly be looking down at his cell phone, looking at his computer, or spacing you off for the television. Either way, he'll ignore you as much as possible.
He will stop wanting to have sex with you. He'll stop touching you. He'll stop talking to you almost completely. He may say the bare minimum but eye contact won't be there.
He'll be like an iceberg honestly. He may get snippy with you or criticize the things you do in effort to try and piss you off. Why? Because he wants YOU to be the one to look like a jerk breaking it off with him.
If he breaks it off with you, he'll look like the jerk and that he cannot have. If everyone is going to find out, it may as well be your fault. He has too much pride to want to admit any sort of defeat.
Just as he'll react badly and treat you harshly if you break it off with him, he'll do the same when he's about to break up with you or will attempt to piss you off enough for you to tell him you've had enough.
Either way it will not be a pleasant experience to say the least. You'll have to keep your wits about yourself and understand that you are doing the absolute best for yourself.
Emotions run high
You'll need to understand that the Aries man is always right. At least that is what he believes in his life. Therefore accepting hurt feelings or emotions outside of anger is just intolerable to him.
He will hold in his feelings until he absolutely cannot take it anymore. At some point he will blow like a ticking time bomb. At that point, you'll know what he feels and it won't be pretty.
However, he will do his very best to make you flip your lid first. It looks better for him when you do. Then he can tell all his friends that you were awful to him and how much you were against him.
Everyone will feel bad for him and give him a pat on the back for being so brave. Honestly it gets him attention he may not deserve. That is of course if he was the one who caused the breakup.
He probably will not want to communicate with you very well either. If you want to talk about why things went down the way they did, he won't be ready to hear it. He'll be too angry.
It will take some time before he simmers down enough to want to talk to you about it, if ever. Aries isn't the easiest guy to get through to. He also isn't easy to get back if a break up occurs.
Be sure!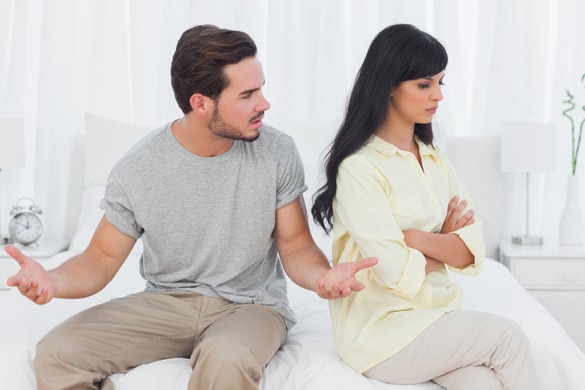 In the case that you are considering breaking it off with your Aries guy, you may want to really think it through before you do. If you do it too impulsively, you may have a VERY difficult time getting him back.
He will hold it against you for a long time if not, forever. So weigh the pros and cons and be sure that the breakup is really that justified. Otherwise you may burn a bridge that you cannot rebuild.
Click here to learn more about the Aries man. It may help you avoid making a huge mistake by breaking it off.
---
---