Every month, the planets change signs and affect our relationships. Depending on the planetary movements, it may be tough to understand the needs and desires of the Aries man. But with my tips based on the monthly energy, you can draw the attention of an Aries man or improve your relationship with one in April 2020.
Attracting an Aries Man in April 2020
1. Be Patient With Him
Whether he's told you or not, the Aries man will need more time for self-discovery in April 2020.
With the transit Sun in Aries highlighting his first house of self and vitality until April 19, the Aries man could be feeling more adventurous, enthusiastic, and assertive than usual. He will be eager to focus on his goals and take on new things.
During this period, the Aries man may be more scattered or busier than usual, and this may be disruptive to your relationship. Because he's easily distracted during this time, you may have to exercise more patience when communicating and interacting daily.
On the positive side, the Sun in his sign inspires him to be more passionate, ambitious, and impulsive in and out of the bedroom.
 If you've been feeling disconnected, this planetary energy encourages you to reconnect, especially around the Libra Full Moon on April 7-8.
I believe the April 2020 Libra Full Moon is one of the most powerful lunations for Aries men, as it mirrors their seventh house of relationships and marriage.
You should use the energy of the Libra Full Moon to relax and practice shared self-care.
Starting on April 19, when the Sun enters sensual Taurus, give your Aries man time to find his natural rhythm in his new routine.
Instead of waiting for him to make the first move, show him your interest and take a graceful approach without coming on too strong. With the transit Taurus Sun highlighting his second house of values and assets, he wants to know that his partner is worthy of his love.
Because Taurus is a fixed earth sign, this is a realistic time for the Aries man to get serious and start looking ahead into his future.
If your relationship is new, you should use this cycle to take things slow and get to know each other on a deeper, more practical level.
Although Aries men aren't what you would call the most serious partners, lovers, or husbands, April 2020's planetary energy shows that Aries men can build passionate, extraordinary, and fulfilling relationships that can last a lifetime.
2. Stimulate His Mind 
In astrology, Venus tells us a lot about what the Aries man will want and need out of a relationship.
Venus shows what he likes, the way he approaches relationships, the way he gives and receives affection, the type of woman he is attracted to, and his emotional relationship to material possessions and money.
With Transit Venus in Gemini highlighting his third house of interests and communications, the Aries man will be most attracted to women who are artistic, bold, and confident about who they are and what they bring to the table.
Perhaps it's time to step out of your comfort zone and introduce him to something new.
Influenced by Gemini at this time, he prefers mental activities that stimulate socialization and learning through healthy challenges, so participating in activities that encourage problem-solving and critical thinking will help build your bond.
Instead of battling with him, find creative ways to explore new topics that interest you both.
This is a good time to pull out your movie collection or solve a puzzle together at home. 
Just remember that Aries men are men of action. You need to keep him active and stimulated if you want to win his heart this month. 
Read next: 5 Crucial Facts About Aries Man You Should Know
3. Be a Team Player  
For the Aries man, friendships and community are an important part of his busy lifestyle.
With Transit Mars in Aquarius highlighting his eleventh house of globalization, friendships, and world peace, the Aries man may be more people-oriented than usual.
During this period, the Aries man will be attracted to a woman who is a team player.  
Because of this, it may be fun to plan cooperative activities like obstacle courses or relays, especially if the prize goes to a nonprofit or humanitarian cause.
Sexually, Mars's influence causes the Aries man to be more free-spirited and emotionally detached.
To spice things up in the bedroom, keep the doors of communication open.
Instead of rushing through the moment, take your time and enjoy each other. Make it a team effort. You should both feel pleased.
If you want to attract an Aries Man in April 2020, get involved in his favorite passion projects and activities. Show him that you are willing to work together as a team.
Read next: Shy Aries Man: How to Know What He's Thinking?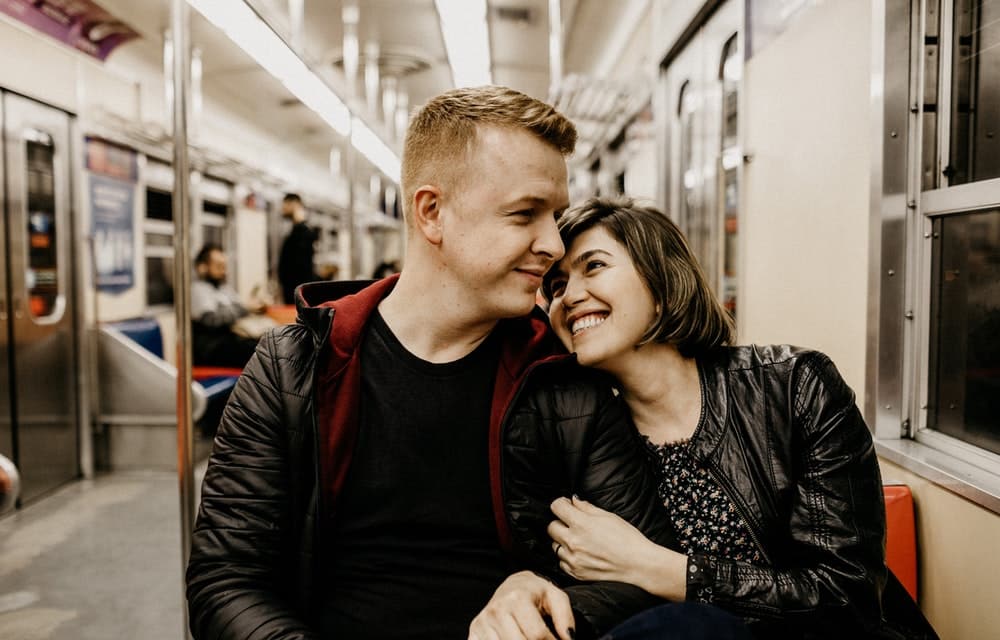 4. Be Honest With Him
In relationships, Mercury shows us how the Aries Man shares, responds to, and receives information on an internal and external level.
Mercury uncovers the secrets of his love language, and this helps you connect with him on a level that he can relate to and understand.
With transit Mercury in Aries highlighting his first house of vitality and self, the Aries man will respond well to the woman who can handle his Ram-ish nature.
He loves a woman that can be direct and upfront with him, so be confident and straightforward when expressing your needs. Don't sugarcoat or belittle your feelings.
Instead, focus on building honest communication habits in your relationship.
The best way to earn his respect is to believe in yourself and speak your truth because he is turned on by your bravery.
Although you may feel that you're playing childish mind games at times, it's important to remember that the number-one goal of the Aries man is to have a good time and discover something new while doing it.
So when he asks you for your opinion, be real with him. Let him know exactly how you're feeling.
If you take my cues and do as I've suggested to attract an Aries Man in April, I believe there are so many good things to come for you in May. So make sure you stay updated with the blog to see "How to Attract an Aries Man in May 2020."
Just remember that the Aries man is full of secrets, so for you to build and maintain the relationship of your dreams, you need to understand the Aries man on a fundamental level.
As a relationship astrologer, I've helped women like you from all around the world attract and gain the unconditional love and trust of Aries men. And after years of listening to their questions and working with them through their problems, I decided to write down all my insights and put them in a downloadable guide for 24/7 assistance and advice. It's like having me as your personal relationship astrologer, but always on demand.
My guide Aries Man Secrets is better than any daily, weekly, or monthly horoscope app you'll ever read. Instead of just giving you the basics of the Aries man, I share real-life stories and examples of women who have been where you are and have overcome their challenges—and are now living the love story of their dreams.
If you're ready to dive deeper and start your journey to unconditional love with your Aries Man, you can purchase Aries Man Secrets click here.
And in case you haven't already, go ahead and find out your compatibility with your Aries Man with my free compatibility quiz. It's an easy way to see if you have what it takes to make it in the long-term.
Share your experiences in the comments below—I'd love to hear them!
Your friend and relationship astrologer,
Anna Kovach 
---
---