The Aries man is in his element all throughout April, and this is because it is Aries season. There's also a New Moon in Aries on the 12th, that amplifies the fresh and vibrant energies. There's nothing to be afraid of this month, as there is a green light to go after this man with courage and passion! His strengths are brought to light and amplified, the qualities of boldness, self-expression, self-leadership, and fiery optimism. He has a large spirit, but there are certain things you should know…
How To Attract An Aries Man In April 2021
1. Ooze Confidence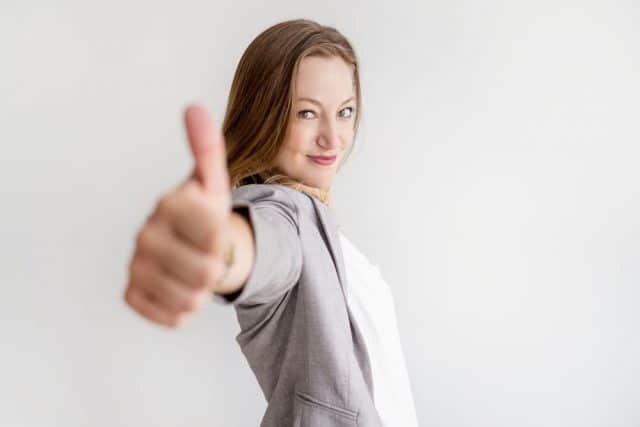 Being confident and oozing sex appeal is the best thing you could do for yourself this month. Aries season highlights this man's need for a confident, self-expressive, and attractive woman. Think of a peacock! Observe how they spread their wings to show off their colors, and their beauty. You should aim to embody the same glow and magnificence. 
Aries is the leader of the Zodiac. He likes to be number one too, literally striving to be the best. This means that he seeks similar qualities in a partner and soulmate. In other months, subtle or reserved behavior may be welcome, but not in April. It's also spring time, and this means his libido is at an all-time high! So, get ready ladies – project self-esteem, hold yourself in high esteem. Be worthy!
Self-confidence births attraction. You can show your personal power and authority through something as simple as body language, like a movement or moment of physical touch – or eye contact. Or, you can tell him how confident you are, speaking of times of leadership. Whatever you do, don't play it safe or cool. Aries admires self-respect and courageous women! 
2. Don't Be Subtle
April is not the month to be shy. Subtleties won't do it for this incredibly assertive man. He needs to see your soul, your mind, your emotions, and your feelings inside. Subtle hints and playing coy or super reserved makes you be seen as weak, or even uninterested. This may be hard to accept, especially if you're a water or earth sign. But it's essential that you express confidence and charisma.
Be bold! Let your inner fire and passion shine, show him that you want him too. A direct approach is called for in Aries season. Also, you may want to check out your compatibility! Water signs, Cancer, Scorpio, and Pisces, tend to be sensitive and feminine, and more passive (receptive) than active. Earth signs Taurus, Virgo, and Capricorn are reserved and modest, down-to-earth, and humble. 
This is fine and surely works for you normally, however, in April you may want to consider adapting your style. Change up your personal approach. 
3. Tell Him Your Ambitions
There is an enormous YES to speak loudly and confidently about your ambitions. Tell him your achievements, victories, and past accomplishments. Speak with a sense of self-admiration, self-respect, and empowerment. 
Be mindful of sounding narcissistic or self-absorbed, but don't let this limit you from sharing your truth. If a percentage were to be given, I'd say be 30% mindful of how you sound. The other 70%…? Speak loud and proud.
Clarity and conviction will do it for him this month. In a relationship, he's looking for someone vibrant and communicative, someone who will share his love of passion, adventure, and intellectual conversation. So, he needs to know early on that you don't have issues speaking your truth. If you've reached a level of success or glamour, this will give you extra brownie points in April!
Further, you may want to big him up on his achievements. Pay him compliments – genuine and sincere ones. Recognize his talents, strengths, and past accomplishments, and be genuinely interested in listening to his stories of success.
4. Wicked Wit & Laughter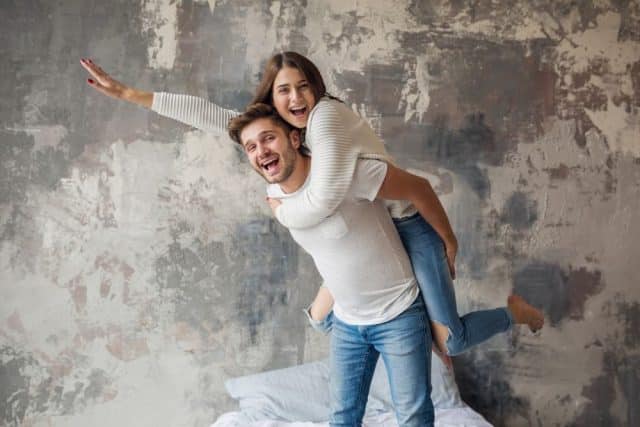 Do you consider yourself as having amazing wit and humor, and a wicked personality? Dirty little secrets may spill through in conversation… This is ok, you know. The Aries man has a kinky side! He is open sexually and in tune with his inner wild man. He's also deeply funny and not afraid of some dark wit or humor. If it seduces or twists his mind, activates his emotions, and stimulates his senses, then there is no topic or remark that is too taboo!
Be optimistic and positive, full of laughter and zest. Light-hearted energy fills the month, everyone's inner child wants to come out to play in Aries season. Your inner child should be able to meet his on a deep, authentic, and sincere level. If it doesn't? You may be at odds. Try to create synergy and harmony. Build a connection that speaks louder and stronger than words. 
If you're a Sagittarius you won't have a problem attracting this man, there is a sizzling attraction between Aries and Sag. And Sagittarius knows how to laugh! Why not try some laughter yoga or practicing freedom of expression in front of a mirror? Work on your ability to laugh. Liberation of voice and inner emotions will be received well by the Aries man.
5. Keep The Energy High
Upbeat, enthusiastic and high-spirited energy is called for. The New Moon in Aries on the 12th brings a burst of new energy and fresh insights. New beginnings are in store. He is very much open to a new connection, or to build on an existing one… Don't doubt yourself, the Aries man has a list of qualities and tick points you could embody. So long as you're positive and self-empowered (you "know yourself"), then you shouldn't have any problem catching his interest. 
Be mindful, however. He can have a rather low attention span which makes him lose interest or attention. It's not that his attention isn't on you, because it is – it's just that his mind is extremely active and likes to wander. If you can see this 'follie' of his and find ways to keep his attention, you will find a very eager and passionate man who finds you and your character fascinating!
Read next: 7 Perfect Gifts To Get For Your Aries Man
Final Thoughts & Key Astrological Transits
April is Aries season, and this means excitement and passion! The New Moon brings to light qualities of self-confidence, self-leadership, and stepping into personal power. Creativity and innovation as well. 
On the 27th, there's a Full Moon in Scorpio. This is a time of inner reflection and self-alignment, coming into harmony and integration with one's own dreams, spiritual ideals and ideologies, and ambitions. Scorpio is one of the most intuitive, soulful and spiritual signs, and represents strong artistic gifts and personal power. 
Remember that Aries is ruled by Mars but Scorpio also used to be ruled by this fiery planet. There is therefore a natural affinity and close connection between these two signs. Leading up to the 27th and three days after, the Aries man will be feeling more psychic and spiritually in tune than usual. His senses are heightened. He is both fiery and courageous and connected to his emotions and sensitive nature. 
If you want to learn more, check out the Aries man secrets. This is a unique guide on everything you need to know about the Aries man, his likes and dislikes, strengths and flaws, and everything in between!
Wishing you light, love, and all the luck in the Universe on your journey!
Your friend and Relationship Astrologer,
Anna Kovach
---
---