The Sun is in fiery and compatible Leo for most of the month. This is a very positive month for love, connection, and developing a friendship that could turn into something romantic. Aries comes alive during a fire sign season, he is courageous, confident, bold, and highly self-expressive. He feels liberated in mind, thought, action, and emotion – there's no room for judgement this month! It's an easy-breezy month if you know how to tickle his attraction points.
How To Attract An Aries Man In August 2021
1. Passion Rules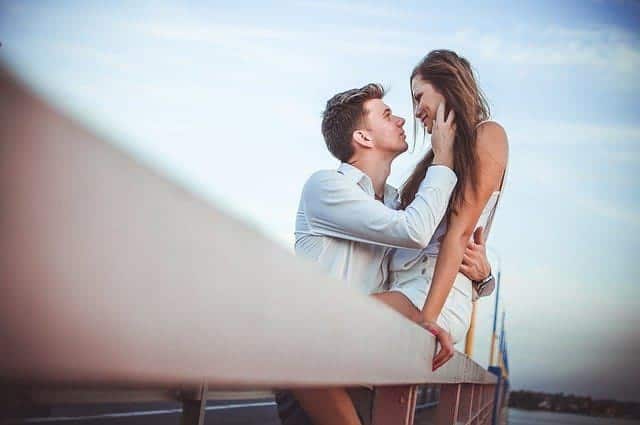 Passion rules the month, at least until the 22nd. This is when the Sun enters critical and perfectionist Virgo. Until then, feel free to be as bold and courageous in love as you desire. 
Aries is a self-initiator and self-leader and Leo is equally as bold and self-assured. The mix? A perfect blend of vibes to get you two in the mood for love! Passion is the root of compassion, and it is also the foundation of fiery magic that binds two souls in a highly charged embrace. You can be both caring and gentle, and outrageously flirtatious this month.
There is a shadow side of both Leo and Aries that equates with "fueling one another's demons…" Both of these fire signs can be shockingly egotistical. Leo is the drama king/queen who demands attention, love and affection, and Aries is the child of the Zodiac who is also known for pulling a temper tantrum.
You should aim to keep passion on the right side (the kind linked to compassion!) by remembering that Leo is the heart of the Zodiac. Passion births kindness and benevolence, just as generosity and warmth leads to excitement. You can find common ground (and a real connection!) through being mindful and trying to stay as conscious as possible. Be mindful of the ego. 
2. Play And Be Silly
You can be as silly and playful as you wish, too. Leo's energies are making us feel more alive and playful – this is actually one of the most playful and goofy signs. This is also great for when emotions and feelings start to get intense. 
Leo has an infectious love of life, is dramatic which when positively expressed relates to drama and the arts, and can both lord it over others and take their fair share of banter simultaneously. Any and all of these things will work to your advantage when trying to attract the Aries man now. 
Use humor and a silly demeanor to connect your inner childs as one. Seek to transform the intensity that comes with such heightened levels of passion, and alchemize any strong affections or lusty tendencies you may momentarily feel into playfulness. Let your inner wild child out!
Leo's energies bring an adorable type of innocence. Leo is in fact one of the few signs that can be in a fully dramatic streak and appear totally loveable. Like kittens, puppies, and other attention-craving creatures who rely on you for love and devotion, this regal lion's influence allows you to be cute and affectionate. 
Why not suggest a creative play date? Or take a long meander through the woods, forest, or local nature reserve? If you live near a beach or mountain this is an excellent time to do something outdoorsy together. Get your blood pumping and flowing, as this will increase the Aries man's attraction for you tenfold!
3. Show Generosity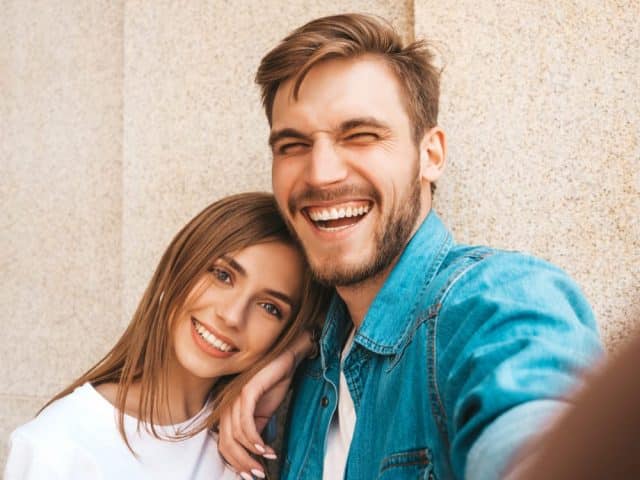 Let the love flow! Possessing magnanimity of spirit, Leo's energies make us all feel generous and giving. Give as much as you can but do so from a place of sincerity. Intention too. Give compliments, little heart-felt gifts, time and attention, and offer to pay things when out and about or on a date. 
Of course, don't over-do it, the Aries man is independent as well. But do be aware that he is receptive to the level of generosity you show, or how little of it you possess. 
Virgo, August's secondary sign, is known as the Helper of the Zodiac as well. So, this month is made for letting your inner light, heart, and generous soul shine. 
You should know that there's a Full Moon in compassionate, unconditionally loving and spiritual Pisces on the 22nd. This brings the humanitarian and animal-loving, idealistic, and mystical dreamer vibes! 
Kindness can be shown through your individual on-to-one interaction and through the topics you converse about, themes that affect local and global communities, the planet and the world at large. 
4. 'Eternally Optimistic'
Being so impulsive and hot-headed has its positives. The Aries man is so optimistic and set on positivity, letting things go, etc., that he literally can jump from stress, negativity or a down-right nightmare of a mood into being his charismatic and sunny self. 
Show qualities of inner strength, happiness, joy, and optimism, and be an enthusiastic and care-free (but not ungrounded or irresponsible) individual.
It's a plus if you can recognize his buried sensitivities and shine a light on them, in a compassionate and caring way. People assume the fire signs are insensitive and empathy lacking walking lust machines (or words to this effect), however the fire signs have so much inner warmth and soul that they make for wonderfully loving companions. Aries feels deeply and has his own insecurities like the rest of us. 
And a Leo Sun shifts his attention to how he can remain positive and attract love and happiness into his life. Thus, if you're the one who can keep him on a high without giving into inauthenticity or a fake sort of positivity, you'll most likely be a winner. If the conversation gets heavy or depressing, instantly shift the focus. Be the light and shine!
5. Talk About Innovative Solutions
Aries is a bold and independent innovator who loves creating, or thinking up, solutions for change and new inventions. This is amplified by the benevolent and unconditionally giving, kind, and loving influences of the Leo Sun – and the Pisces Moon at month's end mentioned. 
The Pisces Full Moon brings a dose of magic, mystery, and magnetic sex appeal… This is happening in practical and 'helping' earth sign Virgo. There is a beautiful mix of multiple energies that can provide for some fascinating conversation, innovative solutions, and opportunities to connect!
The Aries man is the leader of the Zodiac, cardinal in nature and the very first star sign. His energy is powerful, initiating, and instinctive – he's very instinctive but equally loves deep and mind-expanding conversation. 
He isn't as sweet or nurturing, modest or humble as Virgo or Pisces, yet he has a good heart and a lot of love to share. Let him know you're the One, touch his leg or shoulders, make intense and suggestive eye contact, and flirt through laughter and mental stimulation. 
Read next: 7 Secret Ways An Aries Man Expresses Love
Final Thoughts & Key Astrological Transits
August is a highly compatible and emotionally, psychologically, and spiritually charged month. There's a playful and flirtatious energy in the air with a lot of sexual energy and tension. 
Leo is passionate beyond belief, and one of the most sexual signs. Form an intellectual and philosophical bond whilst showing him you have some emotional depth and sustenance to you. 
The 22nd onwards is great if you prefer a more reflective and down-to-earth vibe!
If you're looking for ways to grow your love with Aries guy to greater heights, then check out my guide Forever Love With An Aries Man to find out how to sustain your love with him for all time!
Wishing you light, love, and all the luck in the Universe on your journey!
Your friend and Relationship Astrologer,
Anna Kovach
---
---