Every month, the planets change signs and affect our relationships. Depending on the planetary movements, it may be tough to understand the needs and desires of the Aries man. But with my tips based on the monthly energy, you can draw the attention of an Aries man or improve your relationship with one in July 2020.
Attracting an Aries Man in June 2020
1. Prioritize Rest
Aries men are adventurous creatures, but if you want to attract an Aries man in July, you'll want to keep things simple and stay close to home.
From July 1 until July 22, the Cancer Sun will be transiting through the Aries man's fourth house of home and family.
During this period, the Aries man is most attracted to the woman who can bring him experiences of comfort and wellbeing, not chaos and tension. 
With the Sun in his fourth house, this is the best time to surprise your Aries man with a home-cooked meal or a quiet night on the couch. 
If you're looking for date ideas, explore romantic experiences that promote relaxation like a massage or a scenic hike. 
As a cardinal fire sign, the Aries man may feel uncomfortable in Cancer's water energy, so be empathetic to his mood swings and demands. 
If you find him to be argumentative around July 14–16, give him time to process his emotions. 
During this period, the Cancer Sun will oppose Jupiter and Pluto Retrograde in Capricorn, and this may bring tension to his long-term goals or needs.
The best day for romance is July 10, so if possible, plan a special outing to remind him that he's loved. 
If you and your Aries man live together, this is a great time to do small tasks that you know he appreciates around the home. Cancer's feminine energy also heightens his desire for domesticity and familial environments, so make a point to let him lead and make decisions. 
By being considerate and showing him that you care about his wellbeing, you'll ensure he's more open to spending time with you. 
This is important if you want to continue your relationship once the Sun moves into his fifth house of romance and pleasure at the end of the month. 
2. Be Open to Communication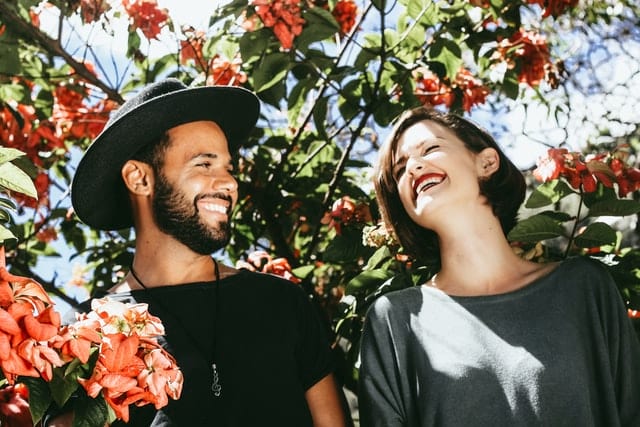 For two months, Venus, the planet of love, was retrograde in the Aries man's third house of communication. But with Venus officially exiting its retrograde shadow zone at the end of the month on July 28, July's energy inspires the Aries man to communicate all that he was processing in May and June. 
If you have been contemplating or confused about where you stand with the Aries man, July is an excellent month to communicate and gain clarity. 
Instead of asking the Aries man outright where you stand, make a date out of it. Light candles, turn on relaxing music, and invite the Aries man into a setting that helps him feel alive and understood. Show him with your actions and your words that you are ready and willing to listen. 
3. Honor His Past
Every three or four months, Mercury, the planet of communication and thought, stations retrograde. In June, Mercury entered its retrograde phase in Cancer, and it will end on July 12. 
With Mercury retrograde in the Aries man's fourth house of emotional security, he may be taking a trip down memory lane. Because of this, you may find that the Aries man seems more distant or withdrawn. He may even be having second thoughts about someone from his past.
Instead of feeling jealous and betrayed, be a confidant and honor his past because this helps him trust you. By respecting his feelings, you help him feel more comfortable being his true self rather than an image of what you want him to be. 
If you want to do something nice for him, try making him a thoughtful card or tea blend to help soothe his mind. 
Try your best to avoid poking at him by constantly asking him how he feels. Although this may seem neglectful to you, the Aries man is aware of your respect for his past and his mental space. 
He is turned on by the confident woman who carries herself with respect and decorum, so make a point to be that woman.
Let him know with your actions and language that you honor his past despite any grievances. Show him your value and uphold his emotional needs. 
Read next: 5 Texting Tricks to Get an Aries Man to Chase You (Again)
4. Let Him Live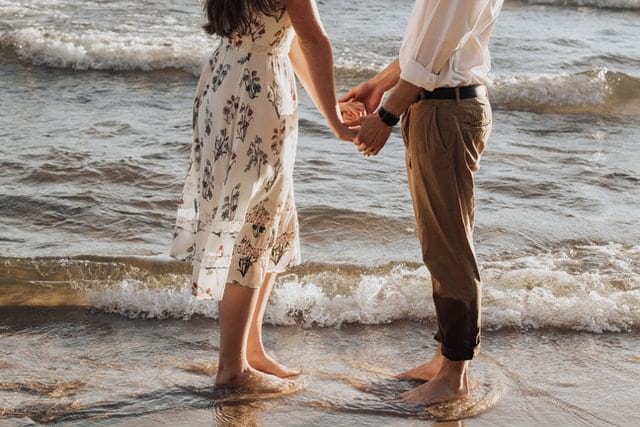 If you've ever dated an Aries man, you're well aware that they have a strong sexual appetite and assertive nature. But with Mars, the Aries man's ruling planet, in his sign until January 2021, you may see a whole new side of him. 
On July 14, Mars in Aries will conjunct Chiron, the wounded healer, in Aries, bringing a surge of healing and intuition to the Aries man. Around this time, you should encourage and support the Aries man's desire for self-development and expression. 
If you notice that your Aries man is not his usual active self, plan small things that get his heart pumping and help him to connect with the greater world. 
With Mars being the planet of willpower and passion, this is a lucrative time for the Aries man, and he may be doing more soul-searching than usual. 
Instead of taking things personally if he doesn't want to spend much time with you towards the end of the month, focus on finding your own thing. Remind him that you are an individual and don't need to chase him to feel whole. 
Although playing hard to get seems childish, you don't want to come on too strong. With Mars in his first house of self, he may be more self-aware of his attractiveness and connection to others, so take your time letting him know how you feel. 
If you aren't committed already, take things slow. July 2020 is an uncomfortable month for the Aries man, and he needs more time than usual to process and make a decision about love. 
So, if you want to attract an Aries man in July 2020, prioritize rest, be open to communication, honor his past, and let him live. Be a confidant, not a martyr. 
As a relationship astrologer, I've helped thousands of women like you all around the world build a healthy, long-lasting relationship with an Aries man. 
My guide Aries Man Secrets is better than any daily, weekly, or monthly horoscope app you'll ever read. Instead of just giving you the basic knowledge of the Aries man, I share real-life stories and examples of women who have been where you are and have overcome their challenges—and are now living the love story of their dreams.
If you're ready to dive deeper and start your journey to unconditional love with your Aries Man, you can purchase Aries Man Secrets here.
And while you're at it, go ahead and find out the compatibility of you and your Aries Man with my free compatibility quiz. It's an easy way to see if you have what it takes to make it in the long-term.
Have you noticed these astrological influences on your Aries man? Let me know in the comment section below!
Your sister and relationship astrologer,
Anna Kovach 
---
---