Every month, the planets change signs and affect our relationships. Depending on the planetary movements, it may be tough to understand the needs and desires of the Aries man. But with my tips based on the monthly energy, you can draw the attention of an Aries man or improve your relationship with one in June 2020.
Attracting an Aries Man in June 2020
1. Keep an Open Mind
If you want to attract an Aries man in June 2020, keep an open mind.
With the transit Sun in Gemini highlighting his third house of communication and local experiences, the Aries man is more focused on exploring his self-interests rather than looking for love.
During this period, the Aries man may be more talkative and excited. If you've ever wanted to know what's on his mind or how he feels about certain topics, this would be the time to ask him!
Because Gemini is a mutable air sign, the Aries man may seem more thoughtful and in tune with his youth. So to catch and keep his attention, be curious and explorative. He wants to know that you're willing to be creative with him and try new things.
With the Sun encouraging a period of self-discovery and enlightenment, this isn't the best time to try to start anything serious with the Aries man. I would suggest keeping "relationship talk" light and airy. Be honest about what you want, but don't push him.
In this situation, it's best to do the opposite of what you normally do, especially if you are an emotionally charged person.
For instance, if your Sun or Moon is in Libra, Pisces, or Cancer, don't send him a long message about your feelings.
Instead, try to create an experience that represents how you feel about him. For example, write a fictional story, take a photograph, make a meal, write a song, draw a picture, pick a movie—anything that expresses how you feel about him. He will appreciate your creativity.
If you're able, getting out of your local environment for a short day trip will get his romantic juices flowing. So don't be afraid to go on a long drive just to chat and enjoy the scenery.
The best time to do something exciting, adventurous, or physically demanding is on or around June 5, the day of the Sagittarius Full Moon and Lunar Eclipse.
During this period, the Gemini Sun will challenge the Aries man's desire for spontaneity and expansion, so help him channel this energy in a healthy direction.
On June 20, the Sun will change signs and enter his fourth house of Cancer, inspiring him to slow down and get in tune with his sensitive side.
During this period, he may seem moodier or needier than usual, so give him space when he asks for it.
2. Trust the Process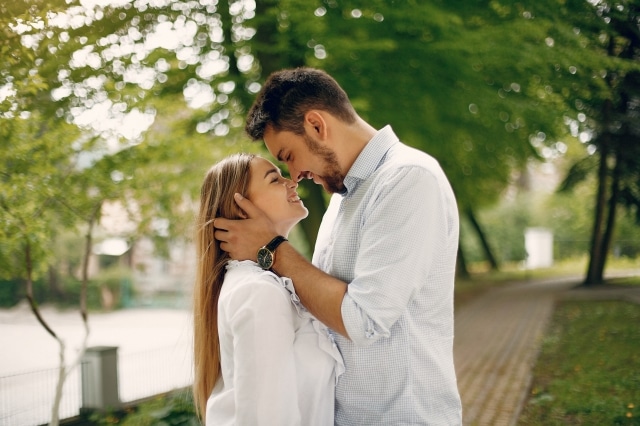 With transit Venus retrograde in Gemini until June 25, the Aries man may be a little on edge.
In Astrology, Venus represents the Aries man's beliefs about love and how he shows affection.
However, when Venus is retrograde, the Aries man may be questioning his ideas about love or looking for new ways to express himself. This can sometimes cause him to act disinterested or say things he doesn't mean.
But as his partner, understand that this is a sensitive time for lovers, and you need to trust the process.
With the annual retrograde season in full effect, it may be difficult not to worry about why he's acting a certain way or if you're saying the right things, but try to just be yourself.
The more authentic you are about who you are, what you want, and what you like about him, the more connected you will become.
The best way to keep things light and loving is to go with the flow. Find simple activities that you both enjoy to help relax his mind and ease any tension.
Once Venus stations direct in Gemini on June 25, you may find yourself in a brand-new relationship, one that is more aligned to your interests and needs.
By showing the Aries man that you trust him and your connection, he will become more vulnerable and open to exploring a deeper commitment, especially once Venus moves into Cancer in August.
3. Be Gentle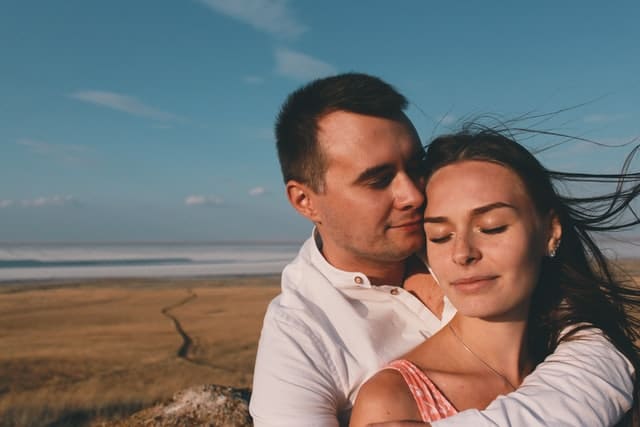 When it comes to love and family, the Aries man can be very sentimental. You may notice this more and more as Mercury moves closer to its retrograde station in Cancer on June 18.
In Astrology, Mercury represents how the Aries man receives and processes information. With transit Mercury in his fourth house of home, family, and emotional security, the Aries man may need more love, nurturance, and emotional connection than usual, so be gentle and caring in your approach.
If you are an assertive sign like Taurus, Sagittarius, or Aquarius, you may have to tone it down a notch. Instead of coming on strong, be soft. Tap into your feminine side and show your Aries man that it's okay to slow down and be honest about what he feels.
If you are a sensitive sign like Cancer, Libra, or Pisces, you may find this transit suits your interests better, and you will feel more comfortable opening up.
With Cancer being ruled by the Moon, which rules the mother, the Aries man will appreciate your tenderness and care.
Mentally, Mercury's retrograde station may cause him to be more anxious or nervous than usual. Try calming him down with a warm cup of tea, a soothing meal, or a quiet walk in nature.
It may also be helpful to open up and share your truths and sensitivities, as this will help him to feel comfortable with his own.
If you notice that he is more distant or reserved than usual, let him be.
On June 21, the Cancer New Moon will align with Mercury retrograde in Cancer. This is the best time to put your love intentions out there and let him know how you truly feel.
If you and your Aries man are already coupled, you may be thinking or talking about moving in together, relocating, or redesigning your home. Be patient before making any firm decisions, as retrograde transits are known to bring delays or unexpected changes. Take things slowly.
Although the Aries man likes to appear independent 100 percent of the time, this transit will show you how emotionally dependent he is on others. So remember to be kind, gentle, and loving with your words and affection.
Let him know you care.
Read next: How To Keep An Aries Man Interested In A Long-Term Relationship
4. Support His Growth
Since early May, Mars, the planet of action and willpower, has been transiting through the Aries man's twelfth house of solitude and ending.
In Astrology, Mars represents how the Aries man will behave in a romantic relationship. Unlike Venus, Mars dictates how he physically demonstrates his affection. It highlights his sexuality and confidence as a man.
While Mars is in Pisces, you may notice that the Aries man is more isolated and creative. He may need more time to process, think, and recharge alone.
Although this theme will continue for the majority of June, you may notice a change in his behavior as June wanes and Mars gets closer to entering his sign in Aries on June 27.
Until Mars enters his sign at the end of the month, focus on being the supportive partner and friend and supporting his growth.
With the majority of transit planets in his resting houses, it's important to give him time to reflect. On or around June 13, you may notice that the Aries man is either more distant or more clingy than usual.
This is because the Last Quarter Moon in Pisces is aligned with Mars.
During this two-day transit, look for healing practices and uplifting activities that you can do together.
With Pisces ruling the nervous system and the feet, try giving him a nice foot or back massage to relax him and calm him down.
If things have been slow in the bedroom, they will heat back up once Mars enters his sign at the end of the month.
Because Pisces is the ruler of all things music and sound, try playing some sexy tunes to set the mood.
Although this is an unusual month for the Aries man, you can still find and attract true love.
If you want to attract an Aries man in June 2020, keep an open mind, trust the process, be gentle, and support his growth.
If you're serious about attracting an Aries man and believe in the power of Astrology, I can help you manifest the relationship of your dreams.
As a relationship astrologer, I've helped thousands of women like you all around the world build healthy, long-lasting relationships with Aries men.
My guide Aries Man Secrets is better than any daily, weekly, or monthly horoscope app you'll ever read. Instead of just giving you the basic knowledge of the Aries Man, I share real-life stories and examples of women who have been where you are and have overcome their challenges—and are now living the love story of their dreams.
If you're ready to dive deeper and start your journey to unconditional love with your Aries man, you can purchase Aries Man Secrets here.
And while you're at it, go ahead and find out the compatibility between you and your Aries man with my free compatibility quiz. It's an easy way to see if you have what it takes to make it in the long term.
Have you noticed these astrological influences on your Aries man? Let me know in the comment section below!
Your sister and relationship astrologer,
Anna Kovach
---
---