March is a unique month for Aries due to the eclectic mix of energies. The Sun is in Pisces first, a water sign very different from that of the Arian nature, but directly next to Aries in the Zodiac wheel. In the latter half of the month, it becomes Aries season, so expect high energy and passion all round!
The Aries man feels most comfortable when it's his birthday season. Water and fire make steam, which suggests that March will be bringing up a range of feelings and emotions within this man. Luckily for you there are many different ways you can appeal to him.
How To Attract An Aries Man In March 2021
1. Show Him Your Spirit
Aries is one of the fiercest signs, which implies spirit and life force. Pisces is the "old soul," the spiritual and spirited final sign – and there is a perfect blend of these energies this month. Until the 20th, it's Pisces season. This makes this Aries man more spiritually inclined than usual. He is feeling passionate and inspired, mystically aware and open to the supernatural forces of life. 
Mysterious, sensual people are catching his attention! Be intuitive, spiritually open, and breathtakingly wise and perceptive…. Show him a magnetic and ever so slightly elusive quality about you. Project an aura of mystery and magic. 
March is the perfect time to get your "woo" on – get your crystal collection out or talk about the medicinal qualities of herbs. You may be surprised at how much this man is open to.
Be fearless in your passions and interests too, he's still an Aries after all. Remember that he desires courage and self-assurance. Know who you are, what you stand for, and what you like, and just remember to put a "spiritual twist" on things. 
2. Be Romantic Yet Fiery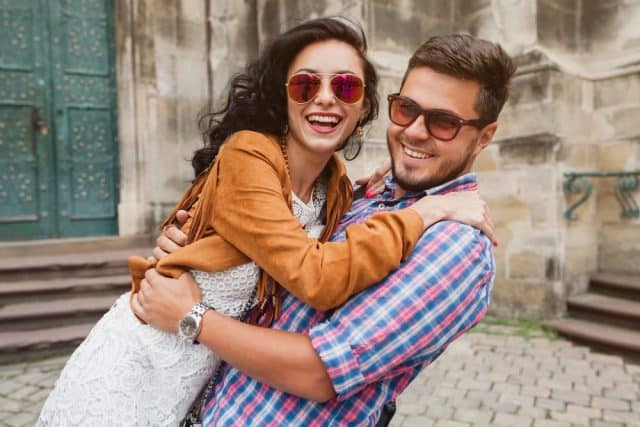 If there was ever a month to let your romantic and wild side out, it's March. All month there is a fire burning inside the Aries man's soul. He's thinking about passionate and heated encounters, primal love, intimacy and sex. There's a greenlight for being more open in your affections depending on how well you already know each other or not. 
Romantically, he would love and appreciate gestures that show him you're into him. Give little gifts – spoil him a little, put roses on any dinner table or picnic you may have prepared, and allow sweet and stimulating smells of essential oils and flower essences to waft through the air. Be feminine too. As a fire sign, feminine and magnetic women captivate him. 
In all honesty, there are a lot of ways you can gain his interest. Now would be the perfect time to remind yourself of your compatibility. If you're a Gemini, Libra or Aquarius, you can win his attention with your powerful intellect and the fire and passion that radiates from your mind. 
You're a Cancer, Scorpio, or Pisces? March is the month to show him how influential and inspirational water can be.
If you're one of the earth signs, Taurus, Virgo or Capricorn, remember how important your intelligence and unique skills in observation are. Try not to be too small-minded or resistant to change either. 
If you're Aries, Leo or Sagittarius – simply be yourself. You share common interests and are on each other's natural wavelength!
3. Self-Leadership & Independence Are Major Turn-Ons
Like with any month, project the image of an independent and strong woman. Pisces season doesn't change the fact that this guy wants someone who can speak her mind, or stand strong in her truth. 
Pisces is actually a very independent person anyway, so you can tune into his "wanderlust" energy. This isn't suggesting for you to be anti-monogamy or to tell your guy you like to play the field, stay open in love, etc. But you can show him there's a side to you that is so fiercely independent that you're open to the idea and philosophy of it!
Wanderlust is Pisces' specialty, they're hard to pin down and generally have a free-spirited vibe. Considering the Aries man loves the chase, you may want to play into this energy a bit – don't over-do it and push him away, but do let him know you're not easy. 
Talk about your own life, successes and accomplishments too. Feel free to slip in the amount of money you make or the awards and promotions you've secured. 
4. It's All About Love…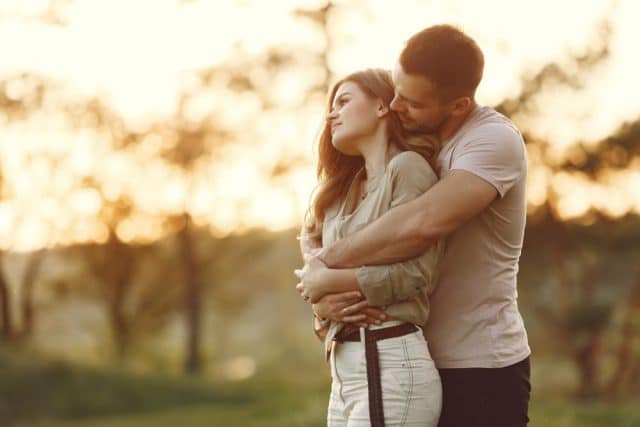 It's all about love baby! The free-spirited, wanderlusty vibe has already been mentioned. Well, you're free to get your inner hippy and care-free seductress out this month. You might want to read some of the following books and wise up on what it truly means to be a spiritual, free, and self-empowered individual: The Secret (Rhonda Byrne), The Power of Now (Eckhart Tolle), The Cosmic Serpent (Jeremy Narby), and a special one for us ladies: Women Who Run with the Wolves, (Clarissa Pinkola Estés).
The last one is all about your inner wild woman and one of the significant feminine archetypes, a book perfect for Pisces and Aries season. Moving on… play songs that raise your energy and bring joy to your heart. Music you can listen to together that uplifts your spirits, brings feelings of love and unity, and allows you to share in deep but light emotions – a sense of universal love, joy and compassion – will spark something deep within his mind and soul. 
Be a grounded and wise, free-spirit. And remind him what he's missing through not seeing the romantic potential in you. Do so through your emotional intelligence, intellect, spiritual awareness, and passionate nature. 
5. Imagination Goes A Long Way
Finally, talk in riddles and stories. Having an active and vibrant imagination will be warmly received by the Aries man this March. He is a colorful character; charming, self-expressive, cerebral, and energetic. Anything that shows you like to think intuitively, creatively and imaginatively will certainly spark his interest!
You should be imaginative in conversation topics, the way you dress, the way you style your hair, etc. Allow your individuality to shine through, with color and fashion, beauty and confidence. An active imagination allows for your true self to shine and a stronger connection. You can form an authentic bond with the Aries man this month. 
Read next: 5 Tips for a Successful Date With an Aries Man
Final Thoughts & Key Astrological Transits
There is a wonderful mix of eclectic energies that allow for a vibrant, positive and inspirational month. The Full Moon in Libra on the 28th is bringing a sense of completion and harmony in relationships, and with regards to love and sex, intimacy and emotional bonds. 
Libra opens a door for this usually fiery and hot-headed man to be more graceful, gentle, in his manner and demeanor. There is a softer and more magnetic side to him. 
This is, of course, amplified by Pisces season and a New Moon in Pisces on the 13th. Expect steamy sensations and romance galore! Or at least a lot of warm and affectionate feelings. Be sure to check out the Aries man secrets… 
When the Sun moves into Aries on the 20th, his own qualities and characteristics are amplified. Now is the perfect time to go in full guns blazing – just remember to keep some grace and charmful wits about you. 
Wishing you light, love, and all the luck in the Universe on your journey!
Your friend and Relationship Astrologer,
Anna Kovach
---
---