Every month, the planets change signs and affect our relationships. Depending on the planetary movements, it may be tough to understand the needs and desires of the Aries man. But with my tips based on the monthly energy, you can draw the attention of an Aries man or improve your relationship with one in May 2020.
Attracting an Aries Man in May 2020
1. Show Him What He's Worth
If you're looking to attract and win the heart of an Aries man in May, start by showing him how much he's really worth to you.
With the transit Sun in Taurus highlighting his second house of possessions and self-worth until May 20, the Aries man could be feeling more confident, commitment-oriented, and material-driven. He's more self-conscious of what he looks like and what he has.
During this period, the Aries man may also be more focused and grounded than usual, and this is beneficial when sustaining a relationship. 
Because he's more open to commitment or exploring your connection seriously, you need to show him that you acknowledge his worth in May. If things are still new, make it very clear that you are interested in him and want to pursue something more.
If you've been looking for ways to express your appreciation or show him just how much he's worth to you, think about giving him a small, thoughtful gift or a love token just to say, "Thank you, I appreciate all you do."
The Sun in the second house also encourages him to pay more attention to what others have and how others appear, so make sure you dress, act, and look the part too.
Taurus rules fashion and trends, so pull out your best stuff. Make him feel worthy by going above and beyond to be at your best just for him.
On May 20, the Aries man's focus will shift from the status quo to what he knows when the Sun enters Gemini highlighting his third house of self-expression and communication.
With Gemini being a mutable air sign, this is the best time for the Aries man to get outside his normal routine and open his mind to learn something new. 
You should use this transit to engage with him on subjects that he's passionate about. You'll win brownie points if you can keep him so excited and engaged that he loses track of time.
When planning dates, take into consideration that the Aries man is very active—he won't enjoy sitting still for three hours at a Shakespeare play. Instead, plan something active like sightseeing via bicycle. This will stimulate his mind and activate his body.
If you want to woo this man and make him feel worthy, then be thoughtful about what you plan. Mastermind something that speaks to his love of curiosity and experiencing life firsthand.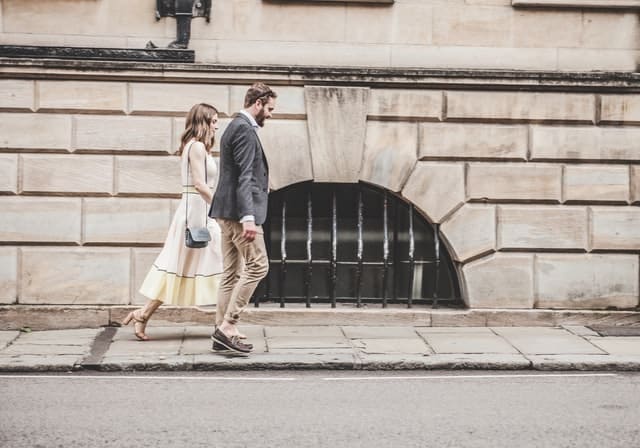 2. Focus on What You Have in Common
If you hoped to make things official with your Aries man in May, Venus's retrograde in Gemini from until June 25 may force a change of plans.
With transit Venus retrograde in Gemini highlighting his third house of interests and communications, the Aries man is rethinking his connections with others and how they make him feel on a mental and emotional level.
Instead of bombarding him mentally trying to figure out where you two stand, focus on what you have in common.
Yes, Venus retrograde can be scary for some women because it brings back old feelings, and there's always so much negative stigma about the return of the "ex."
But you won't have to worry about any of that if you focus on what you can control, and in this case, it's your one-of-a-kind connection with your Aries man.
It's time to remember what brought you two together in the first place. Was it a shared hobby, passion project, or childhood interest? Was it a mutual family friend? Did you meet at work or at your favorite museum?
Whatever your bonding experience is, whatever brings you together should, be re-cultivated now, as this will keep you open to communication and expressing what it is that you really feel. 
This connection keeps your energy alive and focused on the future instead of staying stagnant in the past. It also helps you build a long-lasting friendship and genuine sense of trust.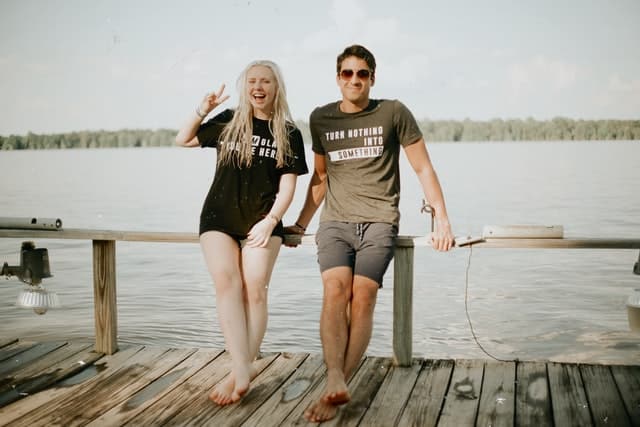 3. Make a Plan to Stay Connected
In relationships, Mercury shows us how the Aries man shares, responds to, and receives information on an internal and external level.
Mercury uncovers the secrets of his love language, and this helps you connect with him on a level that he can relate to and understand.
With transit Mercury in Taurus highlighting his second house of self-worth and possessions until May, the Aries man will be mentally focused on thoughts that promote feelings of security, self-confidence, and self-worth.
Because of this, the Aries man may be busier or more mentally occupied than usual, and he will appreciate the woman who can respect and prioritize his time.
With Taurus ruling food and comfort, it would be great if you packed him a home-cooked meal for work or took him out for a surprise picnic on his lunch break. He will appreciate the extra time and consideration you took just to make him feel loved and special.
With Saturn and Jupiter stationing retrograde this month, not only are you showing him that you care, but you are also helping him reduce stress, and this is a great way to stay on the Aries man's radar and keep him looking forward to deepening your private connection this month.

Read next: 5 Crucial Facts About Aries Man You Should Know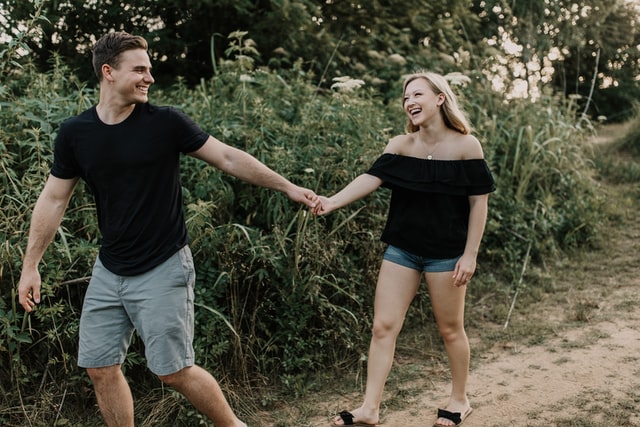 4. Be Kind
For the Aries man, compassion and kindness aren't always his strong points.
However, with transit Mars in Pisces highlighting his twelfth house of endings, undoing, soul growth, and past lives, the Aries man may be more sensitive and sentimental than usual.
Mars in the twelfth house indicates someone who may experience low energy or may be more socially and physically withdrawn than usual. This will especially affect his libido and desire for sex and romantic affection.
During this period, the Aries man will be attracted to the woman who is soft-spoken, kind, and nurturing.
Because of this, you should soften your approach and show him that you can be caring and attentive without coming on too strong or invading his request for more solitude and privacy.
Sexually, Mars's influence on the Aries man makes him more sensual and emotionally aware right now. This may cause him to be more fluid and observant in the bedroom, making for a very spiritual lovemaking experience if you choose to go that route.
Instead of forcing the passion of the moment, this Mars transit encourages you to take things slow. A lot is shifting for the Aries man, and he may be more curious about the future.
If you see a connection in your future, drop gentle hints that you would like to be able to support his vision. Let him know that your kindness isn't an act of charity—it comes from a place of genuine affection and love.
If you want to attract an Aries man in May 2020, show him what he's worth, focus on what you have in common, stay connected, and be kind.
Just remember that the Aries man is full of secrets, so for you to build and maintain the relationship of your dreams, you need to understand the Aries man on a fundamental level.
As a relationship astrologer, I've helped women like you from all around the world attract and gain the unconditional love and trust of a Aries men. And after years of listening to their questions and working with them through their problems, I decided to write down all my insights and put them in a downloadable guide for 24/7 assistance and advice. It's like having me as your personal relationship astrologer, but always on demand.
My guide Aries Man Secrets is better than any daily, weekly, or monthly horoscope app you'll ever read. Instead of just giving you the basic knowledge of the Aries man, I share real-life stories and examples of women who have been where you are and have overcome their challenges and are now living the love story of their dreams.
If you're ready to dive deeper and start your journey to unconditional love with your Aries man, you can purchase Aries Man Secrets here.
And while you're at it, go ahead and find out the compatibility between you and your Aries man with my free compatibility quiz. It's an easy way to see if you have what it takes to make it in the long term.
Have you noticed these astrological influences on your Aries man? Let me know in the comment section below!
Your sister and relationship astrologer,
Anna Kovach 
---
---