Every month, the planets change signs and affect our relationships. Depending on the planetary movements, it may be tough to understand the needs and desires of the Aries man. But with my tips based on the monthly energy, you can draw the attention of an Aries man or improve your relationship with one in October 2020.
Attracting an Aries Man in October 2020
1. Build a Healthy Foundation
Whether you are just meeting the Aries man for the first time or have been together for decades, October 2020 is the month to focus on building—or rebuilding—a healthy relationship.
The harmonious Libra Sun highlights the Aries man's seventh house of love and relationships until October 22. 
When the Sun is in Libra, the Aries man has a strong desire to slow down and focus on his relationships. This is a good time to check in and confirm you two are on the same page—make sure you are speaking the same love language.
Because Libra is Aries's (opposite) sister sign, he may have trouble adjusting to the demands of a healthy partnership at first. He is not the best at prioritizing someone else's needs. 
However, with patience and open communication, you can work peacefully towards a common goal. You can establish a healthy foundation from the start. 
During Libra season, the Aries man is most attracted to the woman who inspires peace of mind, self-care, and balance. He wants someone capable of fending for herself but flexible enough to be his sanctuary, his foundation, his home.
If looking for ways to connect more deeply and establish a firm foundation with the Aries man, look for fun activities that help you both loosen up and break the ice. Playing a conversation game like twenty questions is a smart place to start. 
For example, you can ask each other questions about your ideal partnership. Perhaps you can discuss the activities you would like to share with your partner, the values you would like to share, the core principles that would construct your relationship—anything that helps you establish trust.
Starting on October 22, the sign will move into Scorpio, the sign of emotional rebirth and joint finances. During this transit, the sun will illuminate the Aries man's eighth house of intimacy and transformation.
Because the sun transiting the eighth house of rebirth almost always brings intense emotional experiences, it is important to create a strong foundation to build on during Libra season. 
Make sure to have any difficult conversations at the beginning of the month.
2. Talk About the Tough Stuff
When it comes to communicating in relationships, the Aries man chooses to focus on the good rather than spend his precious time on the negative—he has more important things to do. 
Relationship drama, intimacy problems, etc., are all private matters he keeps to himself. But in October 2020, the Aries man may be more open-minded and self-reflective than usual. Throughout October, he will be evaluating the potentiality of your relationship and how he should pursue love and commitment moving forward. 
If you were wondering why the Aries man is more sensitive about subjects from his past, it is because Mercury, the planet of thoughts and communication, is stationing retrograde, which slows down and affects his mode of thinking. Mercury retrograde causes him to refocus his mind and self-reflect.
On October 13, Mercury will station in retrograde in the mysterious water sign Scorpio. During this during introspective transit, Mercury will illuminate the Aries man's eighth house of emotional intensity, rebirth, and joint resources.
Because of Mercury, the Aries man is most attracted to the woman who is vulnerable and open to talking about the tough stuff with him. He wants someone who can heal with him and who is on his same page.
If looking for ways to harness the powerful energy of Mercury retrograde and attract an Aries man, take advantage of this month's opportunity to deepen your soul ties. Let him know that the connection you have is more than physical.
To do this, you could look deeper into your relationship astrology or meet with a spiritual practitioner. If having issues, you may think about trying couples therapy or joining a couples group — anything that strengthens your bond as a unit. 
3. Go With the Flow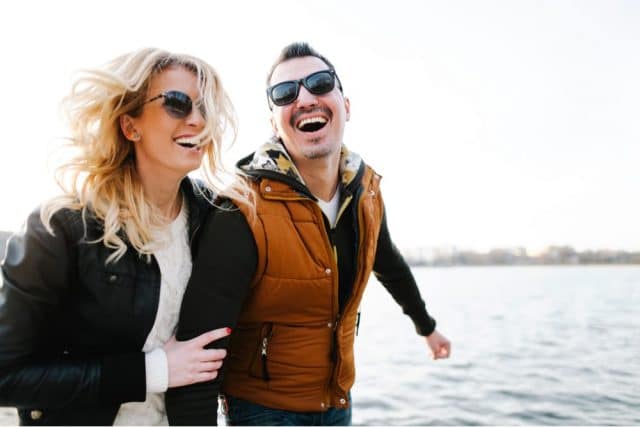 At first glance, it may seem like the spontaneous Aries man is all about fun and games, but this month, you'll get to see more of his serious side. 
From October 2 until October 27, Venus, the planet of love and relationships, will journey through service-oriented and thoughtful Virgo. 
For the Aries man, Venus in Virgo is a time of helpfulness, thoughtfulness, and going with the flow. 
With the Sun also in harmonious Libra encouraging him to slow down and tune in, he's more considerate of your needs and wants. He is more open to cooperation and finding what works for you. 
Because of Virgo's easy-going nature, the Aries man is most attracted to the uncomplicated woman—someone who knows how to live in the moment and make the best of the present. 
If looking for ways to connect to the Aries man in October 2020, look for activities that encourage him to let go. Because Virgo is a nature-loving earth sign, this is an excellent transit to look into peaceful outdoor activities like golfing, walking, or fishing—any carefree activity that requires little effort and stress. 
On the other hand, Venus in work-driven Virgo also means he could be more involved with his professional relationships than usual, so be flexible if he doesn't have as much free time. 
When you feel neglected or see that he's overwhelmed, don't nag. Go with the flow and ask for five minutes of his time instead. See how far that gets you! 
Read next: 8 Signs an Aries Man Is Committed to You
4. Make Time to Connect
If you have been looking for the perfect time to plan an outing or do something special for the Aries man, plan it near October 2. 
On October 2, the full Moon in Aries will illuminate his sign, bringing fire and passion to his relationships and current goals.  
During these next two weeks, focus on keeping things light and fresh. Give the Aries man his space to celebrate and explore all the new opportunities unfolding in his life. He will thank you for it later. 
Another great day this month to plan a special gathering or connect with the Aries man is on October 16, when the new Moon in Libra will highlight the Aries man's seventh house of relationship and marriage. 
During this two-week transit, he will be open to starting a new relationship or strengthening the bonds of an existing one. Use this to your advantage for genuine ways to attract and connect. 
Overall, the energy of October 2020 encourages the Aries man to go deep and take his commitments more seriously. October is the month where he finds clarity on what he wants and needs out of a relationship. 
Therefore, to win and attract the heart of an Aries man in October 2020, focus on building a healthy foundation, talking about the important stuff, going with the flow, and making time to connect. 
If you're ready to dive deeper and start your journey to unconditional love with your Aries Man, my guide Aries Man Secrets is better than any daily, weekly, or monthly horoscope app you'll ever read. 
Instead of just giving you the basic knowledge of the Aries man, I share real-life stories and examples of women who have been where you are and now have the relationship of their dreams. In this intuitive guide, I'll share with you my top secrets for winning the heart of the Aries man. If you're ready to stop chasing the Aries man, purchase Aries Man Secrets here.
What are you hoping October will bring to your relationship? Let me know in the comments—I'd love to hear from you!
I look forward to hearing from you. 
Your sister and relationship astrologer,
Anna Kovach 
---
---