Are you wondering what you should avoid while dating an Aries man? Here are some helpful tips to help you try to keep things going well. Knowing ahead of time what mistakes you should avoid while dating an Aries man could save you some headaches.
1. Never tell him what to do
The Aries man, much like the Taurus, does not appreciate anyone telling him what to do. He's a dominant sort and while he may follow some rules, he's a bit of a rebel.
He wants to explore the world and enjoy life. If his partner is constantly trying to tell him what to do, he will feel as though he's imprisoned. It's also likely he won't stay for long.
His rebellious heart will not allow him to sit under anyone's thumb. If you tell him what to do or insist he obey your commands, he will ultimately either cheat on you or leave you.
Resentment will absolutely happen if you insist on being the boss in the relationships. Aries men like to be the one in control and will not allow his partner to dominate him.
While he may be submissive from time to time in the bedroom, he will remain dominant where his life as a whole is concerned. Be careful!
2. Don't take away his freedom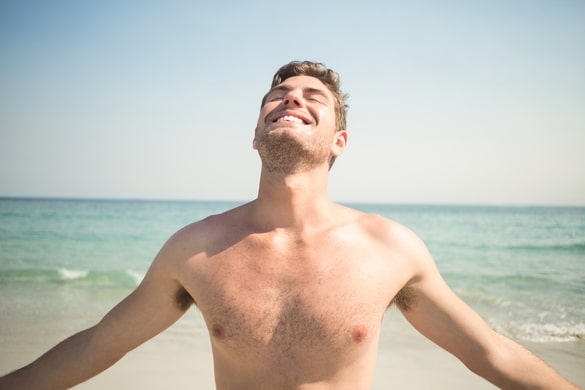 He won't allow you to do this anyway but, if you try to insist that he not have free time to himself, he will either call it quits or he will find someone else who gives him what he wants.
Aries take their personal freedom very seriously. He will sacrifice some of it for the woman he loves but beyond that, he wants time to be himself and by himself. He may want to be with friends alone as well.
Whatever it is that he craves, it's best you go ahead and let him have it. If you don't, you'll likely regret it and then the life with your Aries will come to an end or he'll make it hell for you.
If he's the sensitive type of Aries, he may not be pushy with you or call you on trying to lock him up but, he will carry that resentment around. When this happens, you'll definitely not like who he becomes. He may shut down on you.
Personal freedom is normal and it's healthy. Just because he isn't with you 24/7, doesn't mean he doesn't care for you or love you. Don't try to cage an Aries!
3. ALWAYS be honest
The Aries man will always appreciate honesty from his partner. He may not like it at times but he'll understand it and prefers it to dishonesty. Always be open with your guy.
Tell him the truth. Even if you know he's going to get upset with what you say, know that it will be temporary. It's far superior to lying and trying to cover it up. He'll find out and it will have far worse ramifications.
What's interesting to note here is that sometimes the Aries man himself isn't the most honest. He will expect the woman he loves to always tell him the truth, however.
It's a bit of a double standard but you can count on the fact that if you lie to him or if you are dishonest in some way, he will find out. When he finds out, he will be nasty toward you or he will completely call it off.
So pick and choose what you think is important and do your best to never lie to him about anything. Even an omission is a form of lying and it's good practice not to do this with your Aries guy or anyone else really.
4. Do NOT try to overrule his castle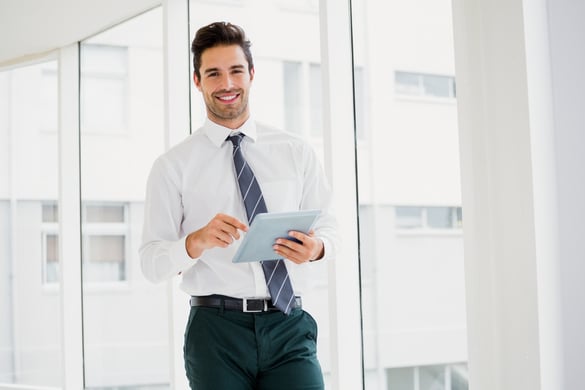 Just as he doesn't like to be told what to do, he wants to be the one calling the shots in the kingdom. This isn't to say he's going to be a tyrant that insists on always having his way.
He wants to feel that he's the "man" in your relationship. Though it may seem as though it's allowing bad behavior, letting him think he's got the upper hand will give him comfort.
He will want to think that the good ideas he has are his when sometimes they are yours that you carefully planted into his head. As long as you allow him to think he's the one that came up with it; he'll be happy.
Just allowing this simple rule to apply; he'll give you everything you need and more. He'll love you with everything he's got and you'll never want for anything. So it's a matter of figuring out what you want and what you know he's capable of.
He does want his Queen by his side so you will need to decide if you're that elegant Queen who is also the driving force behind this successful Aries man.
5. Don't ignore him!
The Aries man thrives on lots of attention. When the woman he deeply cares for ignores him, it's a very painful thing for him to feel. He doesn't cope well with rejection.
Aries men think the world owes them and that every woman should want to be with him. When the woman he likes loses interest, he shuts down and may not recover.
What I mean is that he may see this as sabotage or abuse and neither are acceptable. This will make him either want to cheat on you or leave you. If you really care for him, do your best not to ignore him.
Even if you're really upset with him, at least let him know you need to think things over and come back to talk later on. Don't ever just leave without a word. He will not receive this well.
Learn more about what the Aries man expects in a woman by clicking here. It may help you to figure out what works best for him.
---
---