Have you just started dating a super sexy Aries man but aren't sure what his moods may be like? Here's some info on what is an Aries man like,  some things to keep in mind about him and all of his possible moods.
Angry mode
One of the most familiar moods for an Aries is his angry mode. This is when he's absolutely ticked off. He will take it out on anyone who is within range of him. This could be his family, friends, or even you.
When he is in this mode, he doesn't listen to reason. He has to purge himself of his anger which unfortunately leads to projecting and pushing it off onto other people when he probably shouldn't.
He may yell, he may throw things, he may even do the opposite and give the silent treatment. It all depends on who made him angry and for what reason. Sometimes it can be something as simple as waking up on the "wrong side of the bed" and he's just grumpy.
This is the guy that you don't want to mess with when you visibly see that he's in a bad mood. He's not one that will be easily reasoned with. He will have to have time to himself to go cool off.
In fact, when you see him like this, it's best to back away slowly and go do your own thing to stay out of his way. You may get away unscathed if you're lucky. If you're the person who made him angry though, good luck!
Indifference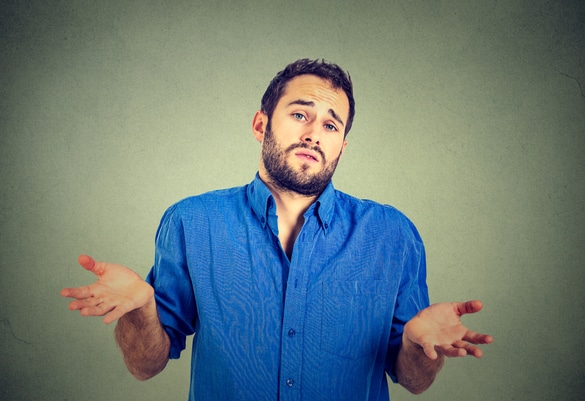 There are times where he's not really sure what the heck he feels so he is neither angry nor happy. He's just somewhere in between and makes it confusing for everyone else around.
This will be one of those times where you're trying very hard to figure out what is going on in his head but are not successful in getting it figured out. He'll be indecisive, not sure what he wants or what he doesn't want.
Thankfully this mood isn't one he has too often. Typically he's on point and knows what he wants, how to go after it, and how to get it secured. So that being said, indifference is when he has an "off" day.
It happens to just about everyone of any sign really. When it happens to him, he really gets thrown for a loop. Not knowing is something that bothers him greatly. He always wants to jump up and lock it in.
HyperActive
Naturally, since the mighty Aries has the energy to spare, he's going to be rather hyper much of the time. This is why he has to involve himself in several activities. If not, he'll feel like he's wasting life.
Unless depressed, a normal Aries man will want to keep pushing forward and doing everything he possibly can until he runs out of this tremendous heap of energetic flow.
He's a tough cookie as far as keeping up with him. It takes one very special lady to know him and understand him. In fact, another Aries would be a great fit, provided they are able to keep their stubbornness in check.
If they cannot get out there and crank out the electricity flowing through their body, they will become pent up and resentful. They bog themselves down with lots of things to do.
They are different than Gemini though as Gemini is terrified of boredom whereas the Aries man is just really hyper. He has times where he wants to sit down and relax just like most normal folks.
However, he's also bouncing off the walls much of the time. It's not surprising if the Aries man develops insomnia due to his brain continuously trying to process various things at once.
Not a mystery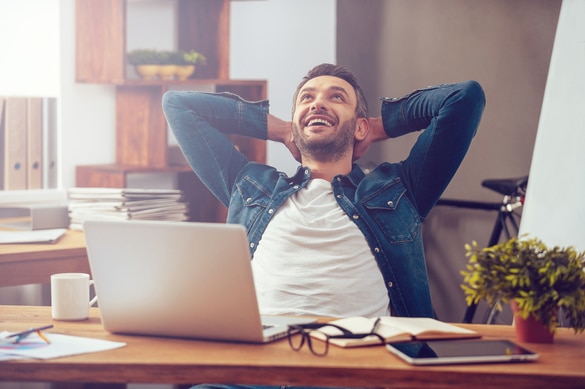 Aries doesn't really have too many moods. He's either really confident and happy or he's angry. You'll rarely see him depressed. This is an emotion he'll keep hidden from you and everyone else.
If he secretly is sad about something or feels down, he'll never let you know. That would show him as being weak. He needs everyone to know that he is strong and doesn't fall to things like emotions.
Unless he is someone who has been diagnosed with bipolar depression, he's not going to have actual mood swings. This is good as you know that there are very few moods for this guy.
You should be able to spot which mood he's in at any given time by watching his action and listening to how he talks to you and to others. This makes him somewhat easier to read than many of the other signs.
Fear not, this makes the Aries man a little easier to read in general. If you know what mood he's in, you can figure out what you can or cannot talk to him about.
This would be like trying to talk to him about bills when he's angry or perhaps trying to talk to him about taking a nap when he's bouncing off the walls. You can figure out what the right timing is for various conversations.
Confident above all else
No matter what is going on, he will always cover up his mood with confidence because, by golly, he can't have anyone thinking he's not all that. Whether he's angry or in a hyper mood, he'll still be confident with it.
So only the woman closest to his heart will be able to tell when he's using confidence as some sort of mask versus actual feelings. It's really best to get to know your Aries guy as much as you can.
The more you spend time with him, the more you'll learn and be able to handle him the right way. To have a future with him, watch him, spend time talking, and pay attention to his moods.
You should be able to find out reasonably quick what mood he's in once you know him well enough. Click here to find out what else Aries men are like.
I hope that this article helps you to get to know the various moods of Aries. There aren't that many but they are rather evident.