Are you thinking about dating the Aries man you've recently met but want to know more first? Perhaps you've already begun to date one and don't know enough about him. Here are some things that may be important for you.
He has a zest for life
Keeping busy is the name of the game for the mighty Aries man. He feels like he isn't a man at all if he cannot get up and get after it day in and day out. This may be regarding work or even at play.
He will often play just as hard as he works. It's not at all uncommon for this guy to get involved in a sport of some kind or other physical type activities that allow him to basically stay healthy.
He may be into physical fitness, eating healthy, or just staying active in any way that he can. As such, he'll want a woman that can hold her own and be relatively the same way he is.
The Aries man wants his equal partner that has passion in all things that life has to offer. Once he gets fixated on any particular thing or activity, he'll stop at nothing until he has what he wants.
If you date him, you can expect to get involved in some of the same activities. If you're the type that wants to sit around and not do too much of anything, you may not last with this guy.
Watching you have a more laid back lifestyle won't mesh well with him and he'll likely decide you aren't the right person for him thus moving on. So if you're not ready for such levels of high energy, you may want to stop while you're ahead.
Otherwise, if you're ready to rock and roll with life's activities, then Aries man will absolutely provide thrills and chills along with lots of enthusiasm. Enjoy it and have lots of fun with him.
Lack of patience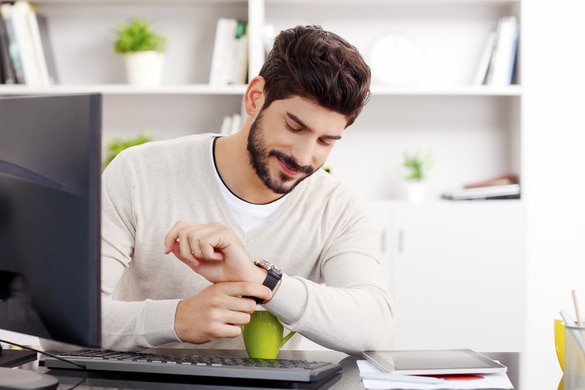 Aries men are not the most patient of guys. They're rather impulsive and act on what they want without thinking about it too much. They feel as though if they wait, they may lose out.
Not to mention they just want what they want and they want it right now! Why wait? On that note, they could jump into relationships without really getting to know someone first thus regretting it later.
He doesn't like being the bad guy or the one that breaks it off so he'll just be passive about it and try to tick you off so that you break it off instead. That way you're the bad guy.
My advice to you is – take your time! There is no real need to hurry. Just breathe and let things flow naturally. You'll find that things will go smoother for you when you take your time.
Don't allow him to go too fast either. Unless you want him to quickly decide you aren't the one after going quickly, you'll want to force him to pace himself. This includes being intimate. It's better to hold off for a little while.
If you allow him, he'll dive straight into sex without batting an eyelash. The problem there is that he may not want an actual relationship thus leaving you hurt and misunderstood.
Wait until you know for sure that the relationship is developing and it's going somewhere. Then you can start working at intimacy and enjoying each other in the bedroom.
Respect boundaries and freedom while dating the Aries man
The Aries man likes to have a bit of time to himself so that he can process his thoughts, decompress, or whatever it is he feels he needs to do. When he's in a relationship, he needs his partner to allow him this time.
He isn't one to want to be attached at the hip typically. He's very physical for sure but it has a time and place in his mind. He will space out and want to spend some time apart here and there.
It's not that he doesn't want to be with you, it's that he just wants to feel he still has some control in his own life for himself. He also just needs the space to be able to breathe.
If you find that your Aries man keeps spending time away from you or not calling you as much as you'd like, this is the reason. He's trying to make sure that space isn't going to be an issue.
Know that dating an Aries man will require a bit of patience on your part as he could get very pissy if he's not allowed to have his personal space. This is something you'll need to work at giving him.
Likewise, he'll look for a partner who will be more open to spending time apart here and there to give him what he feels he requires in life. That means having a partner who will do her own thing while he does his.
Once he falls in love…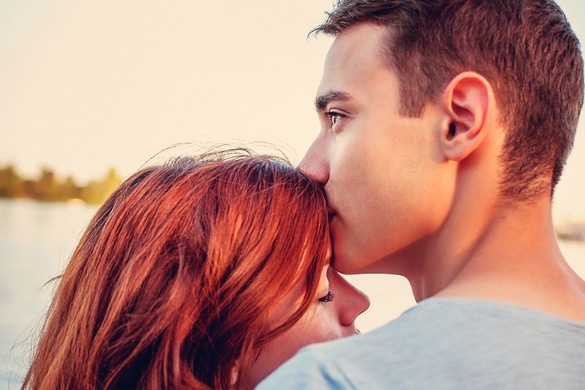 One beautiful thing about the Aries man is that when he falls in love, he falls very hard. Once he chooses a woman to be his life mate, he's in it to win it. Some say that Aries men cheat.
While this is sometimes true, typically the ones that do cheat are not actually committed to the woman. Even if they are literally married, in their own mind they are no longer committed.
He may not let the woman know this but if he feels it is more or less over, he'll become cold and try to push her to be the one to break it off so that he can remain seen as the one who tried.
Either way, when the Aries man feels 100% sure about the woman he's in love with, he'll do just about anything for her to make sure she's happy and will always stay with him.
Click here to find out what the Aries man is looking for in a woman. It may help you to see what types of qualities he seeks.
---
---