Are you involved with an Aries and wondering if he's still thinking about his ex-girlfriend? Have you caught him talking to her and wondering if he'll go back to her and leave you? Does your Aries man still have feelings for his ex? Keep reading for some helpful signs.
Unresolved Feelings
With Aries, if he still cares about his ex or even wants her back, he'll actually tell his partner how NOT into her he is. He'll make it seem like he hates her or can't stand her.
It's very opposite to how he's feeling though. He doesn't want to get caught by his current partner with is feelings out in the open for the woman from the past. He knows that he'll be seen right through.
If you notice that there is an increase of him bringing her up in conversation or reacting to anyone else talking about her, there is still something there. Most people would just blow it off and move onto the next topic.
He will respond with anger and may even cuss about her. Remember ladies, there is a fine line between love and hate. If he expresses hatred or anger toward his ex frequently (instead of letting it go), he still has some heart for her.
Does this mean he'll leave you for her? Well, that depends on how much you hear about her. If you rarely hear about her, then probably not. If you hear about her quite a bit, you may want to ask him about it.
Keep in mind that if the wound is still deep for him depending on what happened between them, he may react to hearing her name or anything about her. It doesn't always mean he wants her back.
Sometimes it is what it is, he's still hurt or angry with how things happened or what the break up did to him. If he's the one that broke it off without remorse then you probably won't hear much if anything at all about her.
Contact and Refusal to Own Up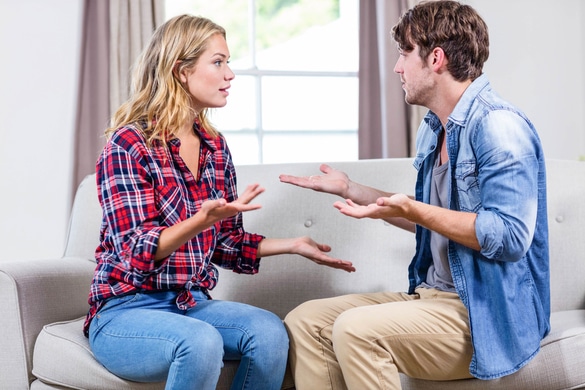 Naturally, if you KNOW for certain via his cell phone or email that he's been talking to her, the gig is up. Once in a while shouldn't be too big of a thing. However, it will depend on the things he says and how often.
You'll have to figure out on your own how deep the rabbit hole goes with him and his ex. Just know that if it's barely there or he ran into her one day, this isn't a make or break deal.
If he keeps in frequent contact and doesn't want to tell you about it; there is something there. A normal response from him should be that she came into town and they met up for coffee.
He can also say that she reached out to him to ask him a question and he answered her, no big deal. However; if he makes an ordeal out of it swearing up and down he isn't talking to her; the overreaction should be suspicious.
Often when an Aries man keeps denying something in a vigilant way; he's guilty of something. Be aware that him acting this way about an ex or any other woman for that matter; could indicate he's cheating or considering leaving.
Other Suspicious Behavior
If he is planning to be with his ex or even just has feelings that won't go away, you may walk in on him looking at photos of her or even masturbating. Yes, that would not be a good scene but it IS possible with an Aries man.
Even just oogling her social media profiles on a semi-regular basis may indicate his need to stalk her. As you know, stalking normally either means hatred or it means interest. In his case, it's likely interest.
If he's already cheating with her, there will be some obvious signs as well. You may not know it's his ex but you'll know he's doing something he shouldn't. When he comes home to take a shower immediately after going out, something's up.
Unless he regularly does this to cleanse himself of odors of where he's been or if he's an extreme sweater, then showering immediately after going out to the bar with friends doesn't seem to make sense.
Also if he's meeting a friend for coffee or something that is simple yet comes back and wants to change clothes or shower, you had better pay attention to this red flag.
Of course, if he's been talking about his ex or rather complaining about her with this other behavior behind it, he's sneaking around with her no doubt and you had better confront him.
Don't Jump The Gun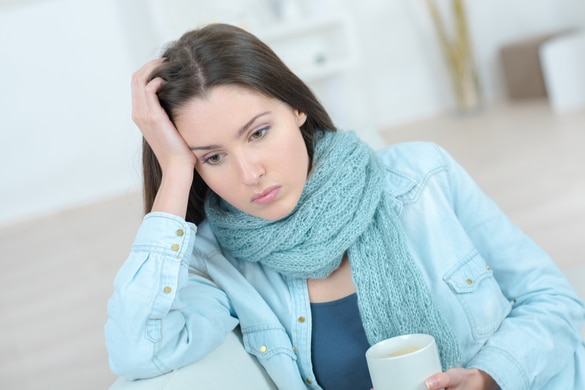 As much as the idea of your Aries man having feelings for his ex scares you, in most cases, it's totally normal. Most people have at least one ex that they still carry feelings for and always will.
Does it mean he'll leave? Not all the time. He could still love her until the end of time but it doesn't mean he'll leave the woman he loves right now to risk being with his ex again.
Remember that ex's are ex's for a reason. He will remember this too if he knows what is good for him. He'll probably compare the two of you and figure out that you're better for him than she is.
Yes, there is that chance he may go the other direction but in most cases; he will stick with who he is with and try to make it work. It doesn't mean his love will fade or disappear for her.
It does mean, however, that he really loves you and has no intention of screwing that up and letting you go. If things are particularly wonderful with you two then you have NOTHING to worry about. Keep your radar up just in case!
Click here to learn more about the Aries man. It may help you figure out if you're what he really wants.
Share your story (or situation) with our community in the comment section below (don't worry, it's anonymous).
Wishing you all the luck of the universe
Your friend and Relationship Astrologer,
Anna Kovach
---
---