Have you and your Aries man fallen out of love? It's never an easy thing to accept, and it can take a long time to get over a failed relationship and open your heart again. The Aries man has a way of blowing hot and cold, and it's tough to fully let go of him, especially if he still seems keen on you. How can you finally make the cut and move on with your life? 
Aries men have a bit of a reputation for falling in and out of love in the blink of an eye, and in my experience as a relationship astrologer, the stereotype is well-earned. 
He might be passionate about you in the beginning, even infatuated—and then he's over it. And that hurts! No one likes being dropped like a hot potato. 
Of course, you may be the one that decided it was time to move on. Maybe you grew tired of the conflict and the self-absorption, or maybe you just weren't a match. Either way, it's tough to get over him, especially considering that Aries men tend to become a huge presence in your life even in the beginning. 
When they're gone, it can feel like there's a huge gap left behind, and you may yearn for their warmth, enthusiasm, and sense of adventure (usually forgetting all the grief you went through, too!). 
I have a few tips for you to help the process to go a little faster—so you can move on and open your heart to new love again, even if it seems impossible!
7 Tips for Moving On From a Breakup With an Aries Man 
1. Go Have an Adventure
The truth is, you have probably been dragged around by your Aries ex doing all the things he wanted to do, all the adventures he wanted to take part in, with very little say of your own! 
Now it's time to go on your own adventure. Embark on something you have always wanted to do but always put off because of his demands on your time and energy. Have you always wanted to visit India? Take a road trip with the girls? Now is your time to shine—and to reclaim your independence! 
2. Try Something Completely New
Besides going on an adventure, why not try something completely new? A new hobby could be a small step, or even moving to a new neighborhood if you're feeling like a massive change. Perhaps you'd like to see what living in a house share is like, or living on your own if you haven't before. 
Maybe something new means meeting new people or taking a course or workshop in something you have interest in. You may have had new experiences with him, but did you get to choose them ? Probably not. 
Remember, new experiences rewire your brain and help you forget about the past and your pain. When you're engaging with things that excite your curiosity, there's no room for ruminating about what went wrong or wanting him back! 
3. Enjoy Making Yourself the Center of Your World Again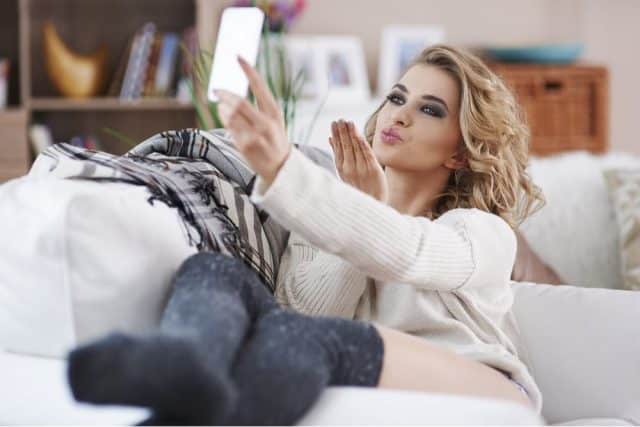 There's no shame if you made your Aries ex the center of your universe. This sign demands nothing less than to be the apple of your eye—to the point where you may have even neglected yourself in the process. 
As strange as it may feel, now's the time to make you number one again. It's time to ask yourself what you want and take it without having to consider anyone else's needs! Sleep in, eat ice cream for breakfast, or do a yoga class in the morning. Get a cat, see your friends, or stay in. The choice is yours! 
You are now your top priority, so go ahead and do exactly as you please. Soon you'll be enjoying yourself so much that you'll hardly yearn for him at all anymore! 
4. Settle Into the Calm
Let's face it—Aries men can be hard to handle. Mainly because they love conflict and can never, ever be told what to do (even if it's in their best interest). Aries men, ruled by Mars, have a tendency to get into fights and stir up drama. 
Isn't it lovely to just enjoy the peace and calm of your life again? To not have to argue with anyone about anything? To not be challenged at every turn? You've got to admit, the new quietness in your home and life is very attractive. 
5. Accept That He's Let Go
This is one of the hardest tips to give and to accept. Aries men let go fast. They might fight hard for you, but once it's over, they move on very quickly. They may start dating within weeks. 
It's a bitter pill to swallow, but knowing he has actually let go may be the very best way for you to let go, too, so that you can open your heart to someone better suited to you, someone less self-absorbed and more aligned to who you are and what you want! 
Top tip? Never stalk him online—it will only hurt you. 
6. Take a Time-Out From Dating
It's tempting to get back on the merry-go-round of the dating wheel, but perhaps the best thing you can do to repair your heart is to take a break from dating. Aries men are a lot, and your guy probably took up a huge amount of emotional energy. They can be exhausting! 
Take a breather. Spend time with friends. There's really no rush, and it's far better to properly heal than to rush into someone else's arms right away. Yes, he may be bouncing from girl to girl, or even in a new relationship, but that doesn't mean you have to compete with him. 
Just for now, date yourself. It will help you when it's time to choose your next love.
Read next: 9 Things You NEED to Know About Aries Men (Good, Bad, and Ugly)
7. Don't Hold a Grudge
Here's the thing: your Aries ex is not holding a grudge against you—so why should you hold one against him? 
Holding a grudge and staying angry is simply poisoning yourself, at the end of the day. Yes, he has probably infuriated you with some of his behavior, and it's hard to forget! If it's too tough, try taking up martial arts or something else that helps to release those feelings. 
Whatever you do, don't carry it with you. It only prevents you from being with someone new in an open and genuine way. Release the feelings, forgive him—if you can—and give yourself the gift of truly moving on! 
Are you having trouble getting past a breakup? Please feel free to air your feelings in the anonymous comments section. I'm here for you.
If you're still considering getting back together, check out my Aries man blog to give you the best chance of success!
https://ariesmansecrets.com/blog/
Your friend and relationship astrologer,
Anna Kovach
---
---