So you've been dating an Aries man for awhile and you are ready to take the plunge in getting a bit more serious. He's dragging his feet but why? Here are some ways to get the Aries man to be more serious.
Be more active with him
Aries men tend to not settle down with women who are home bodies or like to lounge on the sofa for long periods of time. He may like to have some down time now and then but most of the time he's very active.
He will want to be out at the gym, jogging, hiking, or doing some kind of athletic activity. Whatever it is, he likes to keep moving as much as possible. He wants a woman who can keep up with him.
If you want to keep the pace going for him to fall for you or want to be with you longer, you'll need to make sure that the two of you always have a variety of activities to do together.
Being able to keep things fresh will definitely help you two cultivate more of a bond between you two. He isn't into routine much so if you can avoid falling into one, that would be ideal.
Be spontaneous with your activities. He'll appreciate it and it'll make him want to spend more time with you because you're fun and you like to be creative.
Activate your independence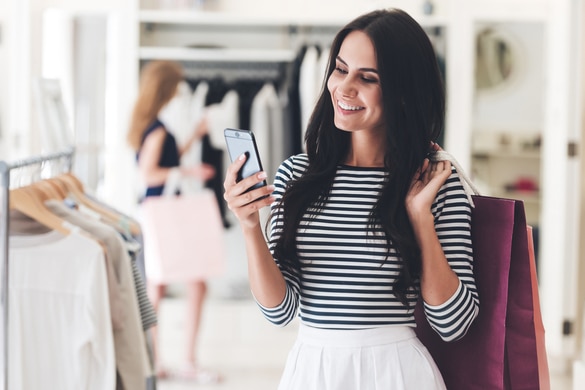 Aries men like to have some time and space for themselves. They don't do it very often but when they do, they don't want to be nagged or harassed for it. This means you'll need to be independent.
He wants you to need him but not in the way that you need to be attached to his hip at all times. He wants you to have your own friends and activities you can do when you're not with him.
The Aries man wants to be able to get up and go do what he wants when he wants. He knows he'll have to compromise with his partner but there will still be that tendency to want to do things on his own.
He may decide to have a guys night out and, as long as you let him go do it without any grief, you should be able to forge a deep bond with him. He'll love that you allow him to be free.
You'll need to be a little more careful though when you go out, as he does tend to sometimes be jealous or possessive. Girls' night is Ok but he may not want you going out with any guy friends. It's a double standard but that's how he can be.
Avoid pressuring him for more
The Aries man is the strong man who will not be pushed. Ironically enough, most Aries men are quick to get into relationships. Many of them are the "all or nothing" type of guys.
So if he hasn't pushed forward with you very quickly, there may be something that he's not comfortable with. In that case, all you can really do is give him some time so that he can figure it out.
Trying to push him faster than what he is ready for will only result in hitting a brick wall with the relationship. He will resist or he may decide "you know you're right, this isn't what it should be" then break it off with you.
Tread very carefully if you haven't gotten your Aries to commit to you yet. He will do it when he wants to and not a moment sooner. He's not known to have patience but if he's been hurt badly before, he may be a little more reserved.
It's best to let him think it's his idea so that he feels much more comfortable with proceeding to the next level with you.
Lots of love and affection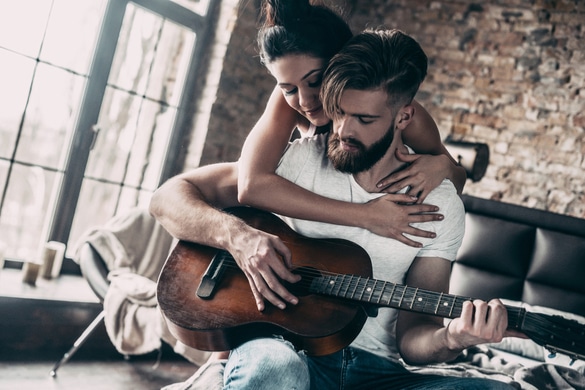 When this guy is feeling you, he'll often let you know by wanting to be very physical. He'll want to touch you, kiss you, hold you, and generally be closer to you on a primal level.
Sex is just sex and he can separate love from sex. You'll want to be careful with this as he has no trouble having casual relationships. He can also date more than one woman at a time.
If you want to be sure about what his intention is with you, you may as well ask him. You'll need to let him know that you're only interested in being with him and no one else.
That will allow him to either decide if he wants to continue how things have been or if he wants to take things up to the next level. Just be sure you give him lots of tender loving care.
He needs to be stroked in a physical sense as well as in an emotional sense. His ego needs boosting so he wants to hear how good he is in bed, how handsome he is, and how wonderful he is.
If you can inundate him with lots of affection and words of adoration; you may get him to settle down with you. He will be a lot of work ladies. However, when you get him to finally commit, he'll be well worth it.
Do NOT, I repeat Do NOT try to make him jealous
Some women try to make their guy jealous in attempt to make him understand what he's losing if he doesn't step up and be what she wants. However, with an Aries man, this can very much backfire.
If you want to keep him, you need to learn to leave other men alone. Do not give him reason to suspect you or worry about who you are with.
If you do, he will not react well and probably not want to commit to you. He wants to think he's the only guy that makes you happy.
Click here for more information on what the Aries man really wants. Hopefully, this article helps you figure out what you can do to make your Aries guy happy enough to want to become more committed to you.
HOW TO ORDER MY "ARIES MAN SECRETS" GUIDE?
Click this link here and when you scroll down to the bottom of the page click "ADD TO CART". Once you complete your order, you will gain INSTANT access and can start understanding your Aries man within minutes.
Don't forget your purchase is 100% RISK-FREE, backed up by my 60-day money-back guarantee. So you've got nothing to lose to give this a try and see how it works for you.