What To Text To Get And Keep Your Aries Man Excited About You
Are you trying to get your Aries crush to pay attention to you or let him know you like him? Maybe you're already dating an Aries man, but you want to make sure he sticks around.
Whatever adventure you're on with an Aries man, there is a way that is quite effective in capturing his interest and heart. Keep reading if you really want to learn how to flirt with an Aries man over text.
Keep It Short And Sweet With The Aries Man Over Text
Aries men do not like lengthy text messages, nor do they like to type them out to you. They want communication that is effective but short. They prefer a quickie one-line message.
Don't forget that Aries men love compliments, so it's wise for you to gear your messages in that direction. It will get his attention and possibly keep him intrigued by you.
That's exactly what you want to happen! Try to come up with creative ways of letting him know you like him and want to be more than friends. He'll appreciate the candor.
The effort you put in will impress him and make him want to get to know you better. If you're not dating him but want to be, this is the way you will break through to him.
Here are a few examples of what you can send him that will get him to notice and want to message you back:
"Are you single? You are simply irresistible"
"How in the world are you still single, as gorgeous as you are?"
"If you were wondering, I am definitely single and waiting"
"I saw that picture of you and now I can't get you out of my head"
"The stars are bright tonight. Want to do some stargazing with me?"
"I blush when I think about you"
"I love seeing your name in my inbox, it makes me smile"
"I like you… your move"
"You look like you're hungry… can I feed you?"
These are just a few of the sweet and cute types of texts that let him know you'd be interested in being more than just friends. They are to the point and they are flirty.
Most of these texts will make him want to answer you – especially if he's also interested in you. This is sort of like a test to see if he would be interested in being something more with you.
There are plenty more you can come up with on your own that are along the lines of the messages I just shared with you. Just remember the goal is short and sweet.
Be Kind And Thoughtful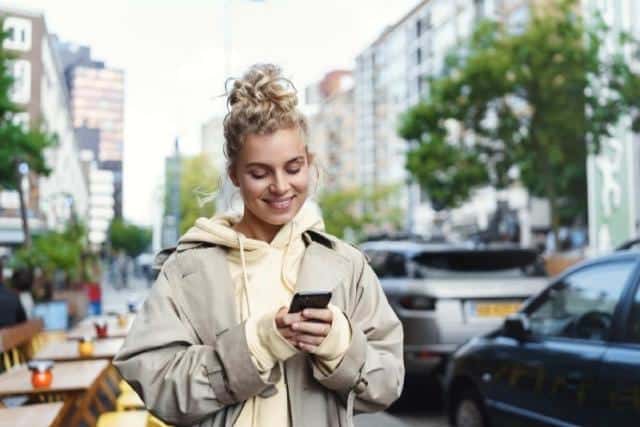 As odd as it may sound, being thoughtful to your Aries crush is part of the flirting process. He definitely wants to know you care for him and this is a perfect way to do it.
Text him brief to the point messages with things like this:
"How is work going for you?"
"Hope you're having a good week"
"Thinking of you so reach out if you want to"
"Have a fantastic day because you deserve it!"
"I'm sorry you're sick, should I bring over some soup?"
In the event that he's ever helped you with anything, let him know that too. He loves to hear how awesome he is and yes… I am serious!
"Thank you for helping me with my car; I don't know what I would have done"
"I have a huge grin on my face because of you!"
"You coming into my life has been pretty awesome"
Hint around some adventure while you're at it. It's a type of flirting that could get him to take you out for a really nice date.
"Have you ever gone skydiving? I was thinking of trying it"
"If I decide to try it, would you like to come with me?"
"I was thinking about taking a fun road trip. Would you be in?"
"There's a new Italian restaurant I heard about, do you like Italian?"
"You do?! Awesome! Would you like to check it out with me soon?"
These are examples of the different ways you can flirt effectively with an Aries man. They're not that difficult to please and honestly, they are easy to lure in if you do it the right way.
Add In Those Silly Selfies, Memes, And Emojis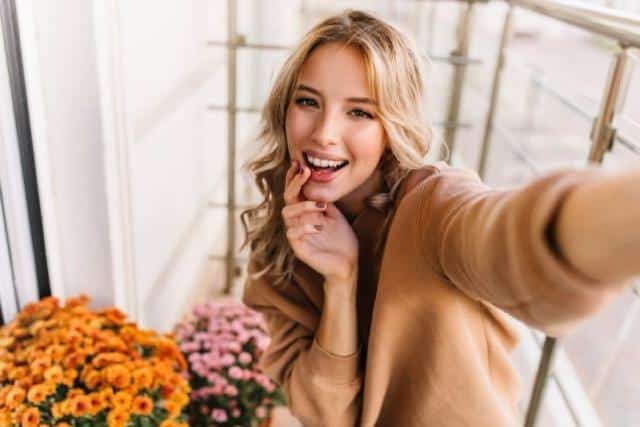 The Aries man wants a woman who will actually be goofy with him. He loves a wonderful sense of humor. It's a turn-on for him. When you text him, you need to show him how silly you can be.
Don't go overboard though. You only want to do this sometimes so it doesn't start to annoy him.
Send him selfies of yourself doing something really goofy. Make faces and expressions that will make him laugh and wonder what you're up to. You can incorporate a "guess what I'm doing?"
Text something that makes sense with the photo you sent him. You can also send him really funny memes. Those should be sent when it's appropriate.
If he says "things suck at the office," then pick a meme that is relative that will make him smile.
As far as emojis go, don't go crazy with those. He'll think it's childish. You can reply as a joke to something he says with some funny emojis though. He'll love that.
You could send a winking smiley face out of nowhere. That will make him wonder why you sent it and so he'll text you back. That's a super-easy way for you to send a flirt.
Have fun with him… you won't regret it. Ask him for selfies too! You should receive just as you give. Enjoy him!
Always Be Genuine, Sweet, And Optimistic
When you flirt with your Aries guy, you need to be optimistic about the things you say. He really wants a woman who will inspire him and make him feel good.
Keep these things in mind so that you can lure him in and keep him. Aries man texting can be really fun but do realize that he doesn't always answer in a timely manner.
Sometimes he'll text a bunch and other times he wants time to himself. This is all very normal for Aries man texts or calls.
You can suggest hanging out in a way that benefits you both, such as going to work out. He loves to be fit and active. He definitely won't mind doing this with you.
Text what feels right but try to keep your texting on an even keel. He'll appreciate you not blowing up his phone or making small talk that means nothing.
Keep your conversations flirty, cute, caring, and positive. Your Aries man will respond to that very well.
Wait, I'm Not Done – I Have More To Share!
Do you know what happens if you text him and he doesn't answer?
Did you make him upset or did he decide he's just not that into you?
There are absolutely things that you can text him that will work and yet, there are things you should NEVER text him.
Let me help you get on the right path with your Aries man via texting.
In fact, click here right now to check out everything I put together for you <<
Don't let your Aries man get away from you simply because you made a mistake when text messaging him.
Take this situation into your own hands and make sure that you dazzle your Aries man and get him to want to stick around.
Learn right now the mistakes you need to avoid so that you don't make them going forward with your Aries guy.
I've given you lots of tips on how to flirt with him and how to draw him in but you've got to be sure you don't mess up.
Aries men don't have lots of patience and may get more upset than you would think they could.
They hold grudges also. You definitely don't want that to happen.
Click here now to learn all the things NOT to do with Aries Man texting<<
You've got this! I have no doubt that with all this information and your own intuition, you will absolutely blow your Aries man's mind.
These things will help you get closer to him and make him want to take you out.
He will want to find out what you're all about and will want to be your man.
If you are really ready to do this then make sure you've read everything!
I know you'll do the right thing here. I applaud you!
I wish you all the luck in the Universe.
Your friend and Relationship Astrologer,
Anna Kovach
---
---