Are you interested in dating an Aries man and would like to know what his "Star" qualities are? What are Aries man positive traits? Maybe you're dating one and have seen his ugly side and are curious what the upsides may be with him. Here are 5 points that may help you understand him more.
Old Fashioned Values
The Aries man is the type of man that wants to sweep a woman off her feet. While he may need you to let him know if you're interested beforehand; he typically likes to make the first move.
He also likes to be the pursuer or the man courting the lady of his interest. It doesn't matter if he's casually seeing one woman or a few; he is still the one that wants to be the one in charge.
This means he will wine you and dine you. It may not go exactly that way but you get the idea. He will be the one that asks you out on a date. He will take you to a place that will WOW you.
It's not uncommon for him to make himself stand out to the woman of his interest. This could include bringing you flowers or writing you poetry. Whatever it takes to get your attention; he'll be on it.
Very Romantic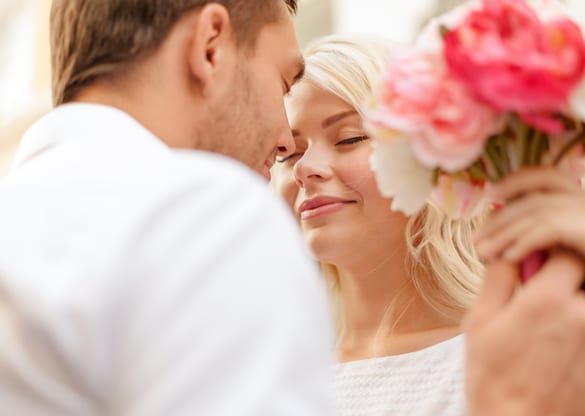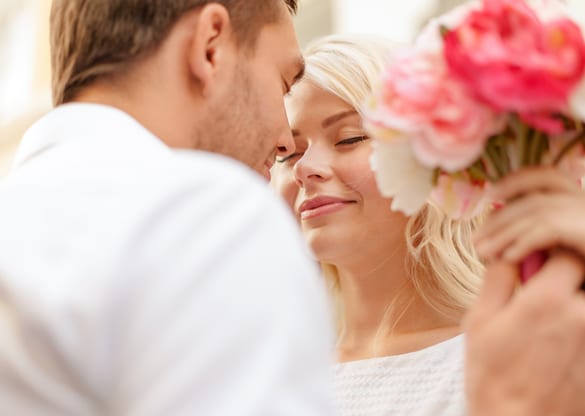 Since the Aries man is the one that likes to make the first move; he'll also be quite romantic. He will be the guy that may bring you a bouquet of flowers or a single red rose.
He'll take you to the finest eateries, dessert, or any other romantic styled setting date. He could take you on a horse drawn carriage ride. You never know what he could pull out of his hat.
Surprising you with some spontaneous romantic gesture is something that the Aries man has mastered. He will find out what you really love and he'll play on that to lure you in.
What makes it even more special is if you keep up an air of mystery with him. Don't give yourself away physically or emotionally for a little while. Let him earn it. Why?
This will make him feel like he's won a prize after doing his "hunt". He is an Alpha male and that means he likes to chase a bit. If you give it all away; there is no thrill and he may very well lose interest.
Keep the fires burning by making him wait awhile. He'll be curious as to who you really are and what you're capable of. He'll stick around to find out too. If he's really interested in you; he'll not take off anytime soon.
No lack of passion
The Aries man is romantic but he's also very passionate once he starts to really fall for someone. If you have the chance of having an Aries man fall in love with you; you're in for a treat in this department.
He will do whatever it is you really like in bed to make sure you have the highest of pleasures. Again, don't hurry the process of getting into the bed though. Save it for later after he's chased you a bit. It will make it far more rewarding.
As long as you always keep a bit of mystery between you two; there will be deep passionate endeavors. It's only when he gets bored does he start to linger elsewhere or breaks it off.
Mysterious women with a calm and patient demeanor will be the women that intrigue him the most. Those are the women that are also the kind that will steal his heart.
This type of woman is the one that will be able to keep him calm when it's needed and keep him burning like the fires of Hades in the bedroom. If he is falling in love with you or is already in love with you; there's nothing he won't do for you in bed.
He loves to kiss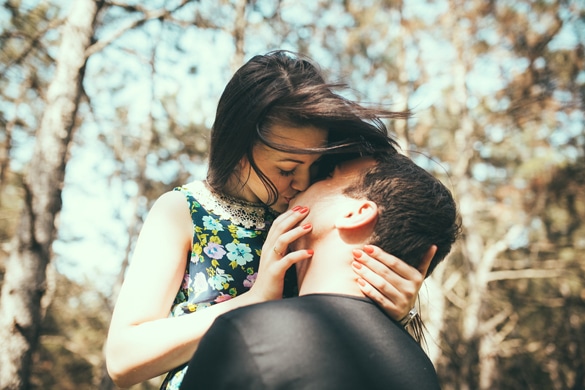 If you're the type of woman that likes to snuggle and kiss a lot; the Aries man is the guy you'd want. When he's really into someone; he can't seem to keep his hands or lips off her.
So if lots of physical attention is what you crave; the Aries man will be more than happy to accommodate you accordingly. He loves to make out whenever possible. It really turns him on and makes him feel good on the inside.
This is one of the ways he is able to forget that he's insecure and let go with his partner. If you're helping your Aries man to heal; tender loving physical care will help him.
The Aries man makes kissing almost like an art form. Truly most of them are very gifted with luscious kissable lips and know exactly what to do with their tongue. So I'll leave that right there.
Adventurous Heart
Just like the Aquarius and Sagittarius; the Aries man is adventurous. He likes to go try new things and have lots of fun. While he may not be the most social; he'll enjoy doing things outdoors.
You can often find an Aries man into sports or doing things like camping, hiking, water skiing, motocross, or any other activities that allows him to do it on his own but doesn't mind his partner going along.
Want to impress an Aries man? Take him Zip Lining. He'll love it! If he hasn't been already; he'll really enjoy himself. If he has; he'll still have a really good time. He doesn't have a problem being fun.
This guy has no problem with being spontaneous either. You could find some outdoor adventures a "pick me up" or "refresher" to keep your relationship going and strong.
If you've not gotten serious with him yet, showing him you're also fun will get his attention and possibly more of his time. He may take more of an interest in you by experiencing your zany outgoing side. Have a blast with him!
There are other amazing qualities to the Aries man. Want to know what they are? Check out my book! In the Aries Man Secrets; you're able to delve into the depths of what this man is about as well as how to charm him into your life.
---
---