Breakups are the worst. But what's even worse than heartbreak is the uncertainty of whether or not you and your ex will get back together. It's tough to let go of an Aries guy, but sometimes, we need cold, hard truth to help us move on with our lives. 
Ouch! I know, it hurts. Often, the pain of a breakup can be far worse than any physical pain we could ever imagine, right? And in my experience as a relationship astrologer, it can be extra-tough to let go of an Aries guy. 
Aries men are, admittedly, heartthrobs. But they're also heart-breakers. Impulsive, they blow hot and cold, and many women get fed up with their on/off feelings. 
The truth is, if you're looking for stability, maybe it's better that you and your Aries ex have split up. These are not the easiest men to please—they are bored fast and often have little to no concept of how their behavior affects you. 
This doesn't stop you from holding on, I know. I'm here to help you get closure and move on to a happier, more fulfilled life if it's truly over. I'm here to share with you my top five signs that an Aries ex doesn't want you back. And, as much as they may sting, it'll help you to shut that door! 
First, let's take a quick look at the top signs that an Aries man does want to be with you!
He'll Show It
The truth is, ladies, an Aries man will always let you know, though his actions, that he wants you. He'll know no boundaries and will come at any time of the day or night to make sure you are still his. He will play the hero to your damsel, whether you like it or not! 
He's Passionate About You
Aries men are fire signs. And, like all fire signs, they burn hot and fast. His passion, at least in the beginning, is impossible to quench, and this translates to all kinds of romantic gestures and declarations of everlasting love. 
However, fast is the operative word here. As soon as his passion cools, and his infatuation dies down, you can be left scratching your head and wondering where your Romeo has gone! 
He Can't Keep His Hands Off You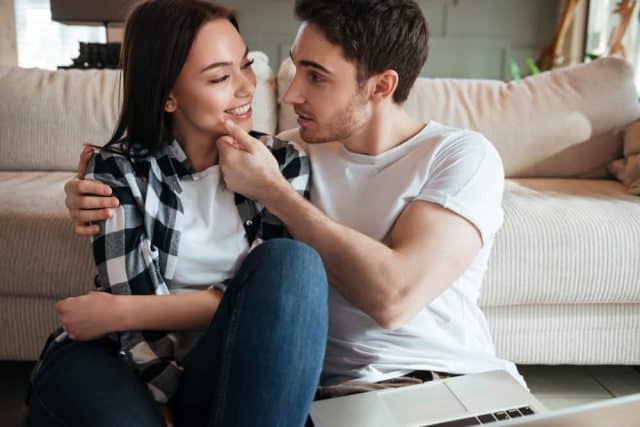 Ruled by Mars, Aries man are lusty, physical, and have highly charged libidos! If they are into you, they will not be able to keep away. Your body has become his plaything, and he'll take any chance he can to enjoy it!  
He Chases You
If an Aries man wants you, he will chase you to the ends of the earth. There's very little that will stop him from having you where he wants you. It's flattering in the beginning but can be tiring at the end if you are the one calling it off. 
Now for the tough stuff…
5 Signs That an Aries Man Does Not Want You Back
1. He No Longer Chases You
When an Aries man slows down in his pursuit of you, you know he doesn't want you back. If he's no longer bashing your door down in the middle of the night, sending you heartfelt emails or demanding to see you, it's time to think about calling it a day. 
It'll be a challenge for your ego to no longer be pursued this way, and it could leave your self-esteem feeling more than a little deflated! However, remember that your worthiness does not depend on his wanting you! That's the key to regaining your self-love and self-respect. 
2. He's Gone Cold
Because he's a fire sign, you can definitely feel when this guy's flame is burning out! It could be his tone, his mannerisms, or his general actions. Whatever it is, you may feel as if you were standing next to a roaring fire and now that fire has cooled to ashes. 
You're left feeling out in the cold, and it can be tempting to try to get that warmth back into your life. But, just remember his fire is one that frequently dies, and chasing him won't give you that stability that you may be craving. 
Let the fire die. Even better, make your own inner fire to keep you warm! 
3. He No Longer Replies to You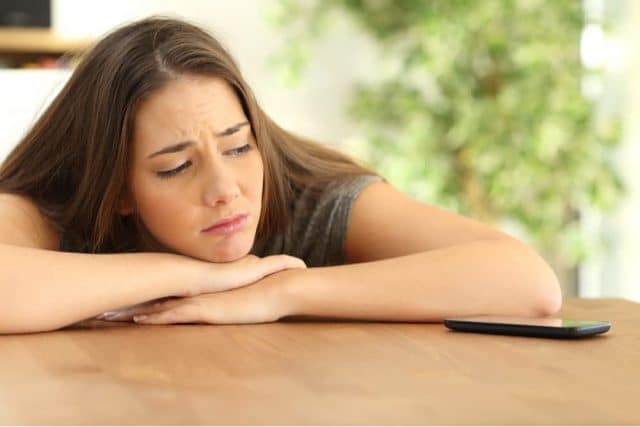 Aries men are known for their impatience, quick replies, and eagerness to shoot back via text or instant messaging. 
If he's no longer replying or replying very, very slowly, it's time to let him go. This shows his mind is just no longer on you and that he's no longer in the space to make you the focal point of his life. 
This, admittedly, hurts a lot and can cause stress, but it's better that you know rather than wonder why his replies are much slower than they used to be – or non-existent. 
The advice? Get on the dating apps or have your friends set you up. Get back out there and date again! Start exploring other guys, if you're ready. This will distract you and help you to rebuild your confidence. 
4. He's Not Interested in Your Life Anymore
Even when you've broken up, an Aries man who's still interested may ask you about your life, what you're up to, how your parents are, etc. 
If these questions dry up, he's begun to let go of you and your life. Aries men are notoriously passionate about their partners' lives, and when they're in love, they want to know every detail. This could have even gotten to the point of jealousy or control—so this may not be a bad thing after all! 
Try not to pry into his life either. It may just cause you unnecessary pain and difficulty in really letting go and moving on. 
Read next: How To Keep An Aries Man Interested In A Long-Term Relationship
5. He's With Someone New
Last but not least, if your Aries ex has found someone else, you can be almost 100% sure he has fully moved on. This really, really hurts—I know. It's painful to think of him showering all that passion on someone else and making another woman the center of his world. 
Just remember the reasons why you broke up. And remember, we tend to repeat the same patterns in all of our relationships! He may do the same things to his new person that he did to you, in other words. 
Maybe there were certain things that really bugged you about being with your Aries guy. His impatience. Perhaps his self-absorption. His hot and cold love. His immaturity. Try and remind yourself that there was a reason the two of you broke up, and do your best to wish him well. Move on with your own life—it's a new you! 
Have you ever suffered a breakup with an Aries guy? When did you know that the love had died, or that he didn't want to get back together? Share your story with us—it's totally anonymous and free! 
If you want to know more about the Aries man, check out my blog: 
https://ariesmansecrets.com/blog/
I hope your heart heals soon! 
Your friend and relationship astrologer,
Anna Kovach
---
---