Is there anything more exhilarating than being with an Aries man? Well, I think very few experiences can top the excitement that comes with being in a relationship with an Aries guy. These men are passionate, bold, and full of adventure!
There is never a dull moment when you're in the strong arms of an Aries. But what is the secret to build and develop a strong emotional connection with an Aries man? And what can you do to feel more connected to him?
All these questions are very common to ask when it comes to your Aries man, but honestly, all of the answers are pretty straightforward. I am so glad you have stumbled upon this article, because I'm totally sure that the tips I'm about to share will be invaluable in your relationship with your Aries man!
So, continue reading to find out all the secret ways you can develop a strong emotional connection with your Aries man. All these tips are sure to make you closer with your Aries guy and help you build the fulfilling relationship you desire. 
4 Ways To Develop A Strong Emotional Connection With Your Aries Man
1. You Need To Keep Up With Him
An Aries man is definitely all or nothing! This guy puts his heart and soul into everything he does. He doesn't believe in thinking things through carefully, when he feels the impulse to jump, well then… he goes for it!
He isn't the type of guy to slowly and meticulously think through every option available to him. If something feels right to him, he's all in. He has a lot of energy that he needs to expend, and he does so by throwing himself into every possible adventure. 
One minute he's climbing a mountain, the next minute he's going for a run, and then before you know it, he's off on a road trip with a bunch of his friends. An Aries guy is always on the move and it is pretty hard for him to sit still and wait around. 
Boredom is his idea of a nightmare, and this rings especially true when it comes to his relationships. He cannot stand being in a partnership that is dull and without any action and adventure.
This guy expects a lot from his partner. He wants someone happy to go on adventures with him and to be his partner in crime. He just won't feel satisfied or emotionally fulfilled if nothing stimulating is going on in the relationship. 
He wants to be with a multifaceted partner, someone who can challenge him with her depth and love for life. It is so important to keep your Aries man on his toes. If he even starts feeling a pinch of boredom, it is only downhill from there.
To really make a strong emotional bond with your Aries man, you need to be a bit of a thrill-seeker yourself and at the very least be happy to accompany him on adventures. Experience and exploration are definitely the keys to his heart.
2. Show Him How Passionate You Can Be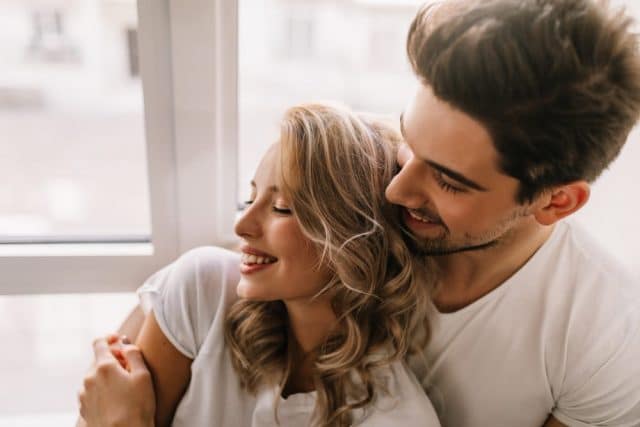 There is a deep fire burning in your Aries man's heart. This guy is so super passionate, and whenever he feels the flames of love, he goes for it without thinking twice. When an Aries man feels something, he goes straight for it, guns blazing.
This is a guy that loves to live for the here and now. He doesn't concern himself with tossing and turning with "what if's." He goes for whatever he wants boldly and with an incredible amount of passion.
When an Aries man feels something for a woman, he makes his intention known immediately. He isn't shy about his feelings and is likely to profess his love bravely. This guy knows what he wants in life, and he does everything in his power to get exactly what he wants. 
The passion he has for his life, and the people he adores is out of this world. If you want to feel the heights of love, then being with an Aries is your answer. He takes what he claims as his, and is rather possessive when it comes to his relationships.
But it is really important for him to feel this same level of passion from you if you want to develop a strong emotional connection with him. He wants to feel wanted and desired as much as you do. 
It will only work in your favor if you're quite expressive with your feelings of love and admiration towards him. An Aries man needs a lot of attention and affection from his woman, so you should make sure that this is never in short supply.
3. Be Open To A Lot Of Sex
As I mentioned previously, your Aries man is a bit of a daredevil. He has a lot of energy at his disposal and is often busy with some kind of exercise activity. But one of his favorite pastimes is for sure getting down and dirty in the bedroom.
This man is extremely physical and has a sex drive that would make even the most adventurous individuals blush. He absolutely needs sex in order to function and to feel like he can think straight. If he feels there isn't a good sexual connection with someone, he is more than likely to pack his bags and get away as fast as possible. 
Sex for an Aries man is more than just the physical exchange, but it also is the cornerstone for the emotional connection he feels with his partner. An Aries man makes for a fantastic and adventurous lover and when his woman can match this energy, he is sure to feel satisfied and content in the relationship. 
When all his sexual needs are met, your Aries man is likely to be one of the most loyal and faithful lovers out there, and there is nothing he wouldn't do for his partner. He is fiercely loyal and protective and this really comes out when all of his senses are satisfied. 
So do your best to keep him happy in the bedroom, and he'll return the favor by being one of the most fantastic partners you have ever had! Your emotional connection will definitely grow through the roof the more intimate the two of you become.
4. Show Him The Value Of Slowing Down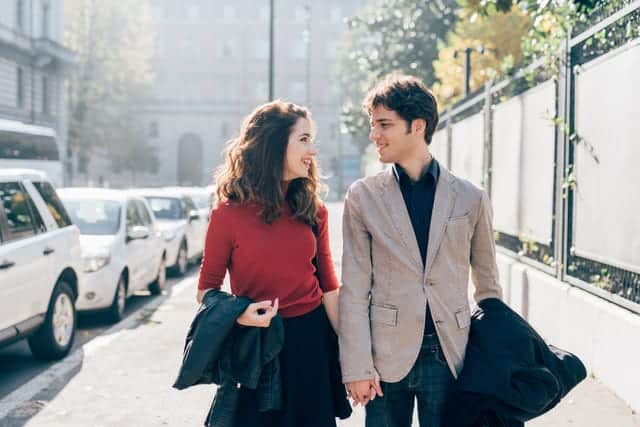 An Aries man can be quite selfish at times, and overly concerned with his own needs. It can be really hard to deal with this at first, but he really doesn't mean to hurt anyone on purpose. He is just so excited and passionate about his goals and wants to fulfill them as soon as possible.
This can be a really good place for you to step in and show him a different perspective and the value of taking things slowly. One thing an Aries man lacks is patience. He cannot sit still for a second, but this also means that he tends to rush into things without thinking. 
It can be really valuable for you to show him how to slow down and be a little more careful with his actions. He is likely to see that when he steps back more often and doesn't just rush everything to get it done that the quality of whatever he is busy with tends to be of a higher standard. 
Sometimes an Aries man thinks he knows everything, but he can definitely value it when someone teaches him a new skill. And if you can show him the benefits of being patient and slowing down more often, he is quite likely going to want to see what else you can teach him and this will do wonders for the emotional connection you share with him.
Read next: 7 Perfect Gifts To Get For Your Aries Man
My Final Thoughts On How To Develop A Strong Emotional Connection With Your Aries
The most important thing to consider when dating an Aries man is how much fun the two of you can have together. All he truly cares about is how much experience he is getting from any given situation.
He wants to milk every moment of his life, and see how much he can get out of it. It is so important for him to be with a woman who is happy to go on adventures with him and give him all the love and affection he is looking for.
You must always be game and up for a journey if you want to maintain a strong bond with your Aries man. Keep things new and exciting, and I bet you can hold on to him forever!
Have you recently dated an Aries man? What was your experience like and how did you get him to open up and be emotionally vulnerable with you? Please let me know in the comment section below. I'm so curious to find out what your secrets are!
Are you looking for more ways on how to keep your Aries man forever? Then check out more of my helpful tips on how to make him yours for a lifetime! You won't regret it, I promise!
Good luck and much love!
Your friend and Relationship Astrologer,
Anna Kovach
---
---