Looking to get the perfect gift for your Aries man? This Zodiac sign is one of the easiest people to buy for – luckily for you! Just the fact that you're thinking of him will make him practically glow with pleasure! Whether it's his birthday, Christmas or just because, here are some things to put a smile on his face! 
Even though gifts are not necessarily the typical Aries man's love language, it never goes amiss to spoil him and make him feel special! He will love to feel like he's important enough to be on your mind, and in all honesty, does expect to be pampered for his birthday or for Christmas! 
Because your Aries fella is often active, ready for battle and loves exciting experiences, does make it less difficult to find him the perfect thing. He doesn't like material things as much as earth signs, for example, but with practically froth when you suggest skydiving. Get it? 
So, without further ado, let's explore how to make that special Aries man in your life extra-happy: 
7 Perfect Gifts To Get For Your Aries Man
1. An Adrenaline-Filled Experience
 Aries men love to get their adrenaline going, in case you haven't noticed! They are always on the go, and love the idea of things like skydiving, parachuting, shark cage diving or hiking Everest. Of course, it's likely he has already done as least some of these, but there are a few things he probably hasn't. 
You'll always win when you get him an experience that he can remember forever. It may cost a little more, but in the long run, it's a memory he will have forever. If there's nothing near you, then a visit to a theme park with lots of rollercoasters should do just the trick (and you can get to share in the fun!). 
2. Athletic Gear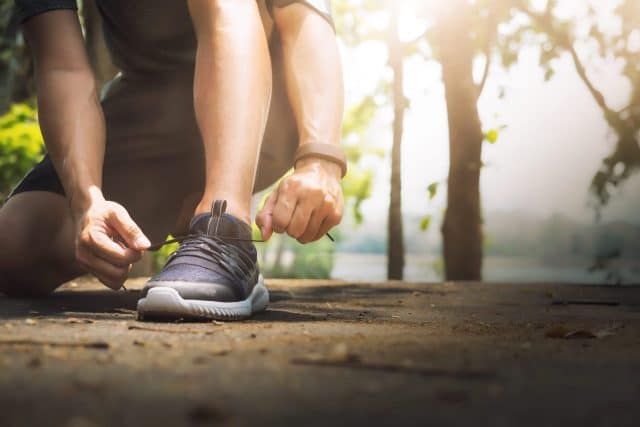 Most Aries men are extremely athletic. They often run, play squash, go climbing or some other physical activity. This means that their clothes and gear are always getting worn out. 
Like big kids with toys, they use them until they fall apart. Check out their running shoes, or their mountain bikes. You'll see what I mean! He often won't go out of his way to get something new until he really has to, so you can be his sexy Santa. 
If you can't think of what to get, just hand him a voucher for his favorite sports store and watch his eyes light up! This is very much the equivalent of telling a child they can go ahead and buy any sweet they want. 
3. A Climbing/Biking/Gym Membership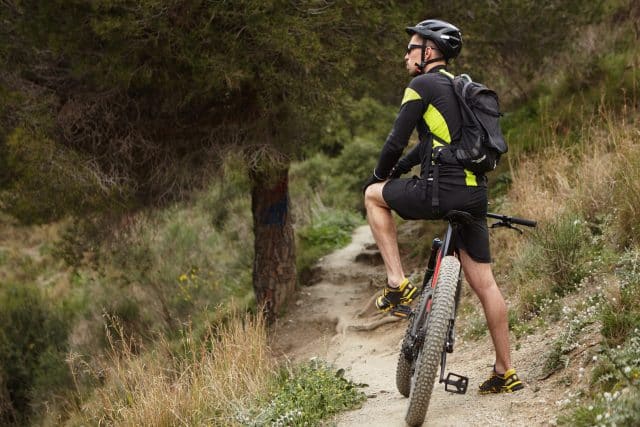 If he has all the physical goodies he needs for his favorite sport, then something else that can work is getting him a physical activity membership. Whether he's tried it before or not, go out on a limb and get something you think he'd like. 
For example, a climbing gym may be just the thing he needs. Or, a two-month pass to a new gym in town. Maybe you could get him a dirt biking membership, or a pass to the local squash club. The world really is your oyster here, depending on what's available around you. 
While you're at it, why don't you join him? He will love having a sexy partner who he can get hot and sweaty with! Yum. 
4. Car Accessories
Most Aries men love their cars and bikes. To the point that they can even be quite obsessed with their toys! You'll often see them scrolling through things to add to their cars (that are completely foreign to you, usually!) and getting quite excited about adding more modifications! 
If you know a little bit about cars, or if you have heard about him talking about something he wants, then you have your work cut out for you! However, if you are really lost, you could fish around and ask him about what he'd like, pretending just a casual interest! 
Of course, vouchers always work too, or asking his guy friends about something to get for his car or bike. They'd be only too happy to clue you in and will envy your Aries fella his amazing partner! 
5. A Shooting Range Experience
Did you know that Aries is the sign ruled by Mars, the God of War? In the absence of war, what does the war God do? Well, he plays with weapons, that's what! If your Aries fella hasn't yet held a gun and shot it, well, that would be surprising! He's probably itching to try it! 
He'd be over the moon if you were the girl to give him his first shooting range experience. Even better if he's done it before, because you can go and share the experience with him! To him, there can be nothing more of a turn-on than his woman holding a powerful weapon! 
6. Novels Or Series About War
Continuing with his War God theme, an Aries man would just live gifts that involve stories and strategies of battle. For example, getting him the box set of "Band of Brothers," or movies such as 300, would make him very pleased indeed! 
Of course, you know that this means you have to watch it with him, right? Right. Maybe you'll realize why these guys are so obsessed with battle – there's something very exciting here that can speak to your primal nature and get your blood roaring! 
You could also research the latest and most popular war series of books to get him (Game of Thrones, for example, can be a great choice!). There are some out there that men absolutely love to read! 
What's more, the adrenaline of watching or reading these kinds of books or series does tend to feed passion and make the Aries guy want you more. Go figure! 
Read next: Sleeping With An Aries Man: What Does He Like? What To Expect?
7. Sexy Lingerie (For You, But Actually For Him)
Aries men are extremely sexy. Being ruled by Mars, the planet of lust, desire and sexuality makes them the types that tend to have a hugely high libido! They are also usually, like most men, highly turned on by visual stimulation. 
One of the very best gifts you can get for him is some luscious lingerie to tantalize and seduce him with! This is a great "no occasion" gift that you can use if you just want to spoil him for the sake of it, not because it's his birthday or Christmas. 
This is a double-win, too, because you also get to spoil yourself! There's nothing like sharing the joy of a gift together, is there? 
So, ladies, these are the number-one gifts that I'd suggest for your Aries sweetheart. Of course, I love hearing from my readers what your ideas are, too! Have you ever bought the perfect gift for him? 
 I'd love to hear your suggestions and advice! Go ahead and share your experience in the comments section below – you'll stay totally anonymous! 
If you'd like to learn more about the Aries guy – he is one of the sexiest and most masculine signs you can get – check out my Aries man secrets book on the link below and find out what makes this guy tick: right here! 
Your friend and Relationship Astrologer,
Anna Kovach
---
---