Can watery Pisces woman and fiery Aries man find their way? To be totally honest, the Pisces woman is more likely to put out the Aries man's flames. She's far more emotional than he is.
He is more geared at being greatly active, spending time on his own, and doing hard work. Pisces woman is a dreamer and wants to try to achieve her dreams but needs a bit of an anchor to keep her from flying away to Neverland. Keep reading for some important details about the Aries man and Pisces woman connection.
Chemistry
These two find each other appealing via sight. They see each other as being very sexy and they want to see what else may be there. They are likely to meet through a mutual friend, dating website, or out somewhere.
On their own, they wouldn't ordinarily approach each other and so they're more likely to meet through a medium of some sort. Pisces woman doesn't normally go for an Aries guy because she knows he's so different.
Aries men don't normally go for a Pisces woman either because he wants a woman who is stronger and has a bit more independence. That being said, they probably won't even realize what signs each are until they really talk.
If they're meeting online, they are probably drawn to each other's looks because let's face it, Aries man is smoking hot physically and Pisces woman is steamy sexy. It's easy to see why they'd be physically like magnets.
When they start to get to know each other, they realize that there is a lot that is missing between them and it's hard to form a solid connection. They may take on a sexual relationship for awhile but love will be hard to come by.
I'm not saying it's impossible but I'm saying it's not very likely. They're too different and tend to not want to do the work that it would take in order for it to work later on.
Pisces Woman, Who She Is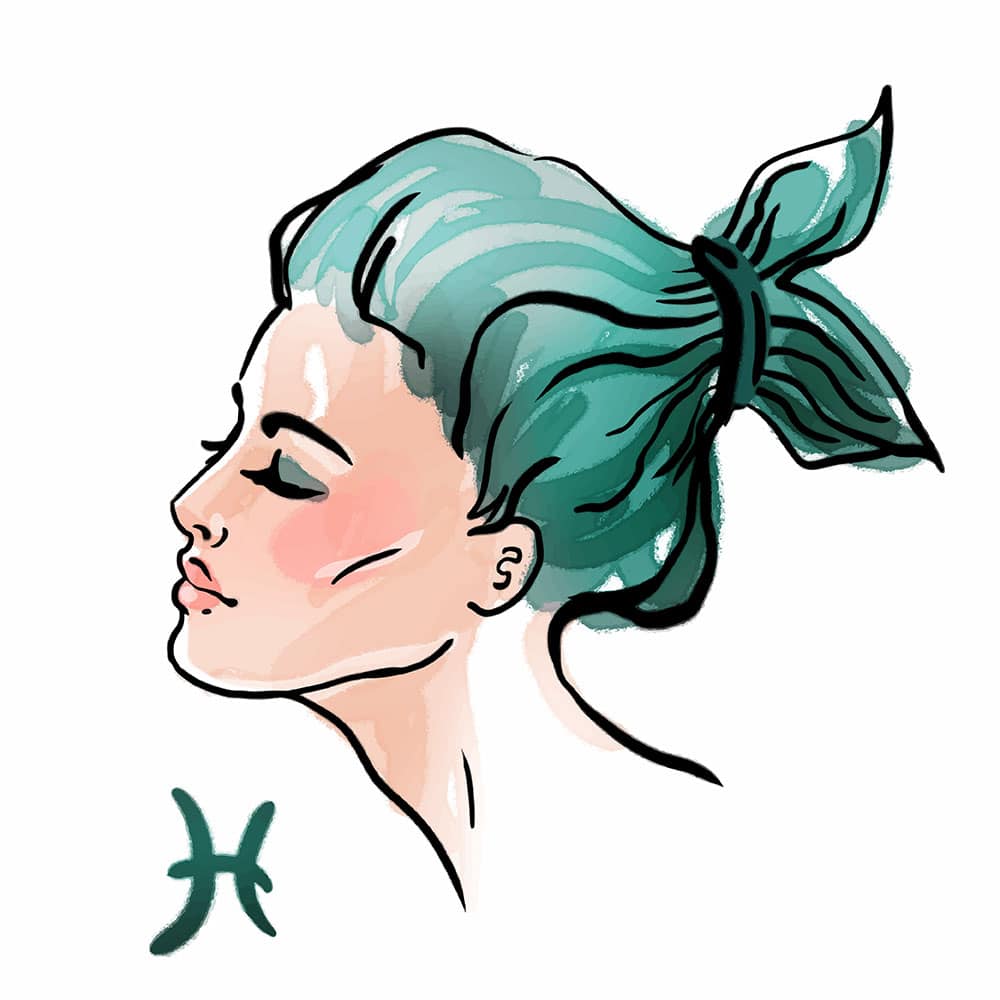 Pisces woman is sexually attractive, she's dreamy, she's intellectual, and she spends much time day dreaming about what she wants in life. She's emotionally incline meaning she makes decisions due to how she feels.
She's good on her own but her secret dream is to find her one and only. She's looking for her soul mate. She wants someone whom she feels complements her in life and makes her feel as though she can do anything.
Pisces woman is ruled by Neptune which is the planet of dreaming but it's also a planet that can cause fantasy, illusion, or delusion. Pisces woman has to be very careful when she's making choices so that she isn't victim to what isn't real.
When the Pisces woman meets the Aries man, she's definitely sexually drawn to his sexy alpha male confidence. This is the typical breeding response as far as the female who wants to mate with the leader of men.
The Pisces woman wants to get close to the Aries man very quickly and learn more about him. She may sleep with him first. However, if she doesn't… she will want to within a short amount of time.
She starts getting to know him and quickly realizes that he is too active, too social, is abrasive in the way he talks, and doesn't react emotionally unless angered. She won't understand him and therefore doesn't bond with him easily.
Aries Man, Who He Is
The Aries man is a strong dominant type of guy. He's active, he's intelligent, he's adventurous, he likes spending time on his own, and he's social. He keeps busy and wants to succeed in whatever project or job he's working on.
This man is one that isn't too emotional unless he's in a bad mood. He tends to bury his feelings deep down until he meets someone who can bring this out in him. He has to feel trust in order to let his guard down.
He's not good at dealing with emotional types of women and tends to close himself off to them. He avoids drama like the plague much like the Taurus or Virgo men.
When the Aries man meets the Pisces woman, he is drooling all over the place. She's drop dead gorgeous and he wants to be with her physically. If not right away, then it won't take too long before he seduces her.
If he starts to think about getting to know her more as far as considering her as a mate, he learns that she's more of an emotional type of woman. He will probably be very reluctant to go very far with her on a relationship level.
These two could easily form a "friends with benefits" type of arrangement just to have sex. However, they figure out that sex really isn't that great between them anyway due to Aries man's selfish demeanor and lack of emotional ties.
What Works Between Aries man and Pisces Woman
Initially they are drawn by each other's beauty. That's only surface, however. That being said, once they finally do engage in sex, they realize it's not all that. It might be alright if the stay friends.
Now if these two do decide to pursue a relationship, they find that where they connect best is with talking about things non-relative to relationships. They can talk about many other things regarding life.
They also seem to be able to talk about intellectual situations or worldly problems. They may chat over the news or what's going on in today's world without any effort.
As long as they're not trying to talk about their feelings, they'll find things they can talk about and keep each other amused for hours. However, feelings always find their way in with Pisces woman.
They really don't have a whole lot else going for them as a couple. They are facing a great deal of problems that will keep the two from forming a true bond. There are rare cases where love happens but it's not something easily accessible.
The two just have too much that they don't see eye to eye on and find it hard to cope with each other. If they do fall in love, they have to learn to focus on their strengths to get past their inequities.
What Aries Man Thinks of Pisces Woman, Especially In Bed
The Aries man thinks that the Pisces woman is a knockout at first look. He for sure wants to sleep with her and see how far he can get with her. If he doesn't realize she's a Pisces woman, he may try to get to know her more.
Naturally if he doesn't know who or who he isn't compatible with, he'll give it a shot. However, when he starts to get to know Pisces woman, he thinks she's too emotional for him and tends to be too much of a day dreamer.
He thinks she's a beautiful person. Don't get me wrong, he doesn't really think ill of her but he knows that he will end up hurting her as she's far too sensitive for the likes of him.
When or if they make it to the bedroom, he's not going to dig how she sees things between them. He can easily have sex with her and not think in a spiritual sense. He doesn't have to have that close connection.
He realizes that Pisces woman tends to see sex as a spiritual or transformative type of action. This isn't something he's very capable of doing and thus he feels selfish regarding himself or feels not what Pisces woman is looking for.
Basically this is one of the few women he'll feel he needs to be careful around as he can tell that he has the capability of crushing her when he tells her it's not going to work out. This is typically why an Aries man would avoid a Pisces woman.
Aries Man and Pisces Woman Problems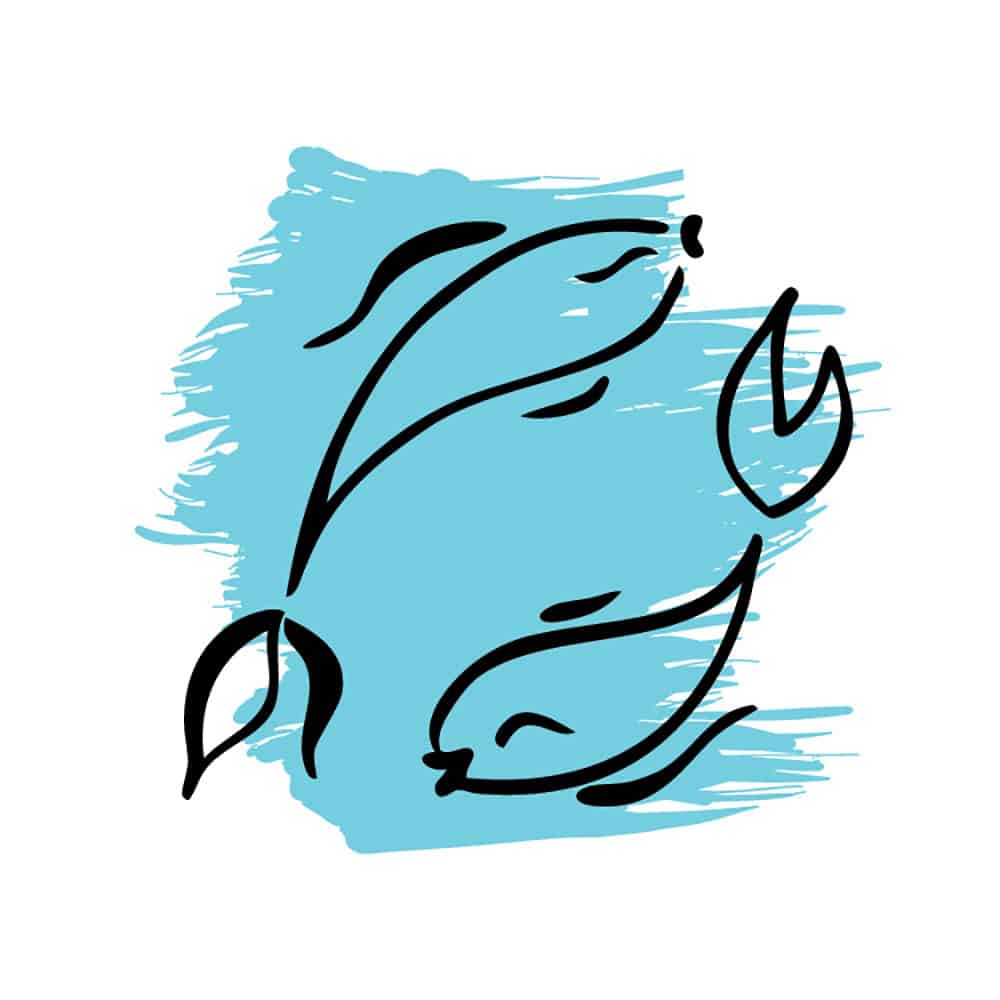 I'm sorry to say but these two are more likely to have more problems than things in common. Due to this alone, the Aries man with Pisces woman soul mate connection is not likely to happen.
The Aries man with Pisces woman marriage is very unlikely as well. They CAN but they probably won't. They are far too different and unable to communicate, unable to trust, and the sex isn't on the same level for each of them.
Trust is a HUGE issue between these two. Aries man doesn't trust Pisces woman because she's so sexy and has a tendency to flirt. He won't like how she keeps secrets and will see it as her being dishonest.
Pisces woman doesn't like to disclose every little thing about herself which makes Aries man leery of who she is and if she is capable of being faithful. Pisces woman won't like him wanting to go out all the time nor will she like him wanting "me" time.
These two cannot connect emotionally. They're on two very different playing fields. Pisces woman speaks from the heart and Aries man has a wall up for a very long time before he'll even confide in her.
Their live values are probably very different as is their capacity to have activities in common. They really don't have much in common at all which is something they'll figure out if they decide to try to make a go of this.
They have a really rough road ahead if they do decide to form an actual relationship. Of course there are rare circumstances that can make one or both of them very different and could make it work better.
However, going off of sun sign alone, these two are not a match made in heaven by any stretch.
Aries Man with Pisces Woman Breakup
If these two actually do manage to form a relationship in the first place, they may make it to a breakup rather quickly. Aries man will get pissed off at something that Pisces woman does or hides from him.
He'll fly off the handle and say things that will break Pisces woman's heart. She'll pull back from him and give him the silent treatment and then probably just end up ghosting him because she doesn't want to face his wrath.
If Aries man calls it off, he won't be very nice about it. He'll reach a snapping point and go off on her with some very specific sleights. If Pisces woman breaks it off, she will probably just disappear or cheat on him thus forcing his hand to do it himself.
Either way, this isn't a good pairing. They are definitely not likely to remain friends after the breakup. Pisces woman will be too wounded and will take time to gain her confidence again.
Aries man will move on quickly with someone else who is more of what he's looking for thus not looking back. Re-uniting is probably very rare. It's possible as nothing is impossible but I'm giving it a 99% chance that it won't happen.
Final Score
To be really honest, the score between these two is rather low. They really don't have common ground to find a way. That being said, on a scale of 1 to 10, I give them a chilly 2.5.
There are so many other terrific matches for these two that they are probably better off continuing their search instead of trying to form something between the two of them.
They are just far too different and someone is bound to get hurt. There will be anger, dishonesty, and resentment forming between the Aries man with Pisces woman match up.
Unless there are some very different aspects in their charts making them very different people, these two are just not destined for each other. They can try and it may work but it won't be easy.
Nothing is totally impossible. Keep this in mind if you are a Pisces woman trying to love an Aries man. Just know that he's hard core sometimes and set in his ways. He won't be happy staying home and not being active.
---
---