Aries fire and Aquarius air, is this combination good or bad in bed and what are the common traits when those two astrological signs meet and share intimate moments?
Let's see more about Aries man and Aquarius woman in bed:
Aries man – the Initial Fire
Aries man and Aquarius woman in bed is a fiery combo. You have to understand that the Aries man is the fresh drop of blood which can make you feel alive again no matter how old you are.
He is strong, masculine, courageous, and dynamic and he always knows what he wants. And most importantly, he never gives up.
However, if you think that he might be easy to handle, you are not right at all. He could show you his vulnerable side, as well as his pride, gentleness, jealousy, stubbornness and many more unexpected characteristics.
Twists and Turns all the Way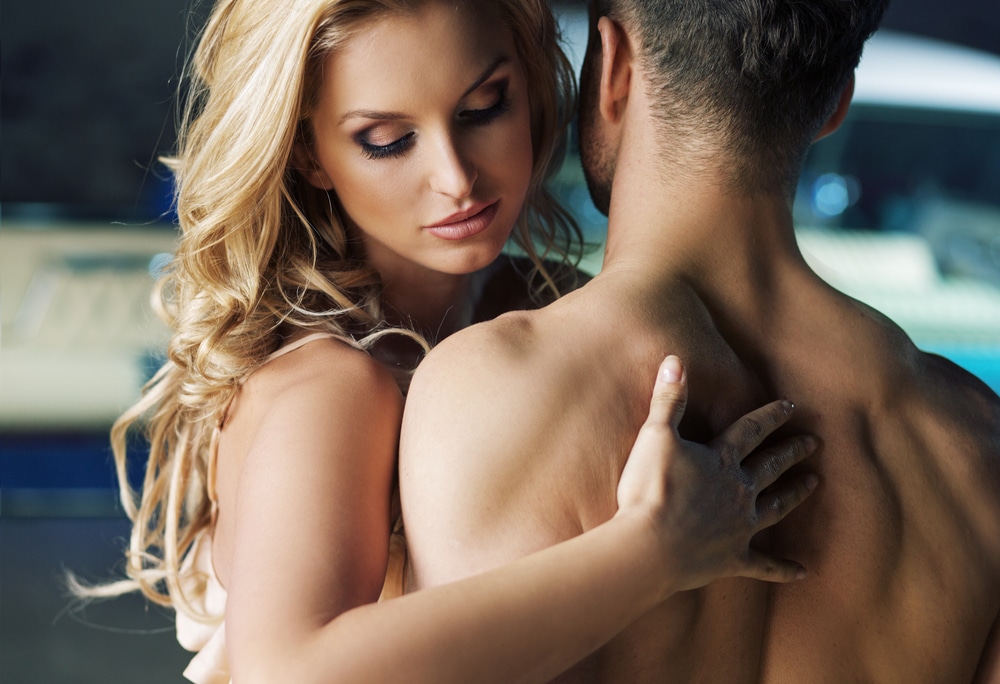 You might never be right in whatever discussion you can have with him, but on the other side, he will love you fully throughout all of your emotional transformations. If you manage to find his soft spot and sneak into his heart, you can be assured that he will be your true knight.
Have in mind that you can have an Aries guy as a one night stand when you encounter with him, communication and passionate end in bed will happen fast and with a lot of fire. But don't count on him for any form of commitment after.
On the other side, you can play a little seduction game with him, take his heart first and then surrender knowing with the great certainty that if he had to fight for you in the beginning, then he won't let you go so easily after the moments of intimacy.
After all, you will show him that you are a high-value woman and he will consider you as his trophy or his psychological territory, which means that he will feel the urge to defend you no matter what.
Aquarius Woman – The Breath of Fresh Air
She is sociable, full of charm, humor and "I don't care" way of dealing with issues, which can make her often seen as someone strange a bit and also strong, but more than this, she will be adorable for her ability to create newness and easiness in everything she does.
Everyone she meets along her way will remember her for something and this might not have to do anything with her beauty or attractiveness, she will simply be different than the others.
If she likes you, she will tell you this right away.
Unfortunately, this will go the other way around too.
She is open and direct, just like a child, but her vulnerable spot is trust. Don't betray her, because she can love you for the rest of her life and leave you in the next moment too. Those two ideas can merge perfectly in the mind and the heart of the Aquarius lady.
Electric Gold Dust – the Essence of Aquarius
Aquarius princess often has some weird type of energy. She can be attractive and repulsive at the same time, but this strange trait can be seen as something completely new and fresh in the eyes of an Aries guy.
In her natal chart, the house of her heart is in the sign of Gemini and her committed partnership is seen in the house of the royal Leo. She needs to admire her man and he must possess noble and wide views. This is the part where Aries man fits perfectly, because, and more than everything else, he feels like he is born to be a king.
Due to her position of love house in her chart, the communication will be light and interesting, perhaps sometimes shallow a bit, but exciting. And this will color their intimate moments too.
The First Encounter
For the Aries man, the sign of Aquarius is his eleventh astrological house of friendships, networking or social circles in general. For the Aquarius woman, the sign of Aries is her third house which carries the meaning of neighborhood, close friends or communication.
Two of them will surely meet each other on the public place through mutual friends or through the initial contact over social media.
If their natal planets don't create significant mutual aspects, they will find each other rather boring (she might think this of him) and a bit crazy and hard to handle (this will go through his mind).
However, if the spark shows up, they might end up in bed right away during the first date, or she will play just a little hard to get to make him attached to her. And after this testing phase, the sex between two of them will be incredible.
Passionate Moments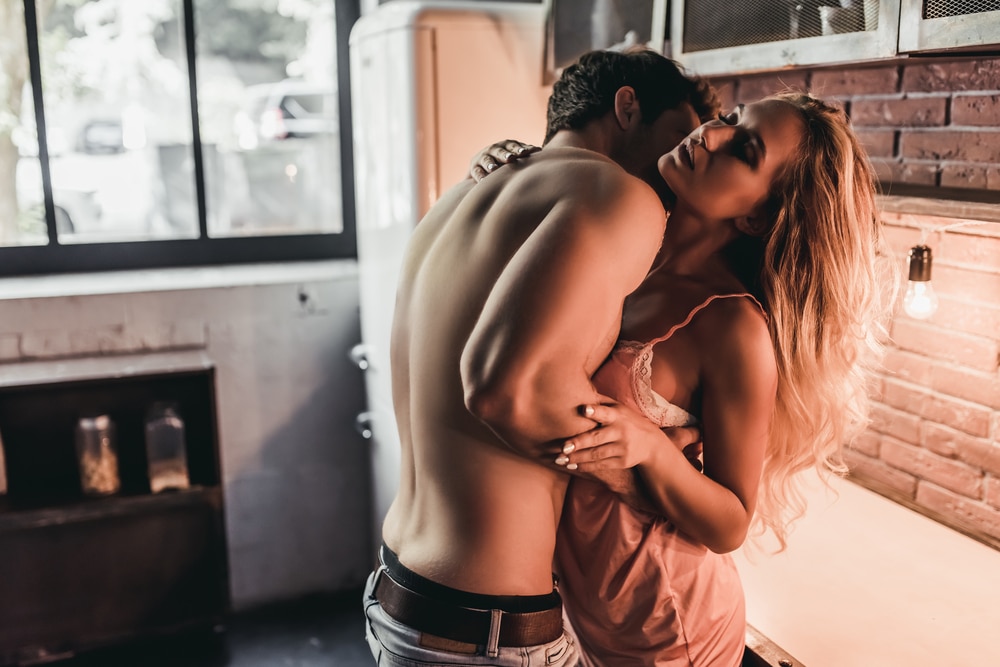 Aries man and Aquarius woman in bed is a phenomenal combination, no doubt. He will feel a strong urge to conquer her because she is valuable.
But, she will be strange enough, and therefore magical in his mind, that he won't be so sure does he have the whole of her or her mind is somewhere else, or maybe with someone else.
This will consequently create the urge in him to possess her completely and on the other side, she will be amazed by his strength, body or overall masculinity as the main trait of an Aries guy. Their "sexperience" will be deep and often times, extremely powerful.
Conclusion
Finally, Aries man and Aquarius woman in bed will be very open to trying some new things and it seems like the Aries man will follow her in those games, just because he will feel afraid that he won't be good enough for her in his usual manner.
In return, he will get the time of his life and Aquarius woman will be his precious little garden of joy.
But, I would love to read your comments about this subject.
What do you think about Aries man and Aquarius woman in bed?
Are there any juicy details that you would like to share?
Please, watch your words, but free your mind and free your imagination… And let's learn from each other.
If you're ready to understand more about how compatible are Aries man and Aquarius woman in bed, check out my brand new Aries Man and Aquarius Woman Love Compatibility Guide, and if you want to catch him and keep him click here to learn more about Aries Man Secrets.
Your friend and relationship astrologer,
Anna Kovach
---
---