The Aries man with Scorpio woman couple is a bit of an enigma. They have a chance to really make it work or they have the chance to totally destroy the relationship. Love will be a huge factor for these two.
Aries man is a fire sign while Scorpio woman is a water sign. She has every capability to turn his fire into a pile of burnt chaos. Then again, if they do it right, he could make her water boil with great passion. It really could go either way with these two. Keep reading for more delicious details about this pair.
Chemistry
The Aries man and Scorpio woman is a VERY interesting matchup. Aries man is strong and dominant while Scorpio woman is very passionate and sexy. The two will definitely be sexually attracted to each other right out of the gate.
There is almost a push and pull between these two. When they start talking to each other in effort to get to know what each of them is about, they find that they have some things in common.
They most likely have lots of activities that are similar if not the same. Something else that's interesting is that they seem to feel "at home" with one another. They appear to be on the same page.
However, though they feel there is easily trust between them, there are some fundamental areas that do not match up at all. When they finally get in bed together, they feel quite possibly let down or disappointed.
Scorpio woman has a high libido as does the Aries man. However, they go at sex very differently. She's hot and passionate and wants to share a spiritual experience. Aries man just wants to be physical.
So there are some things that could make these two vastly different and could make it difficult for a long term relationship. Aries man with Scorpio woman soul mate relationship is possible but will require much work.
Scorpio Woman, Who She Is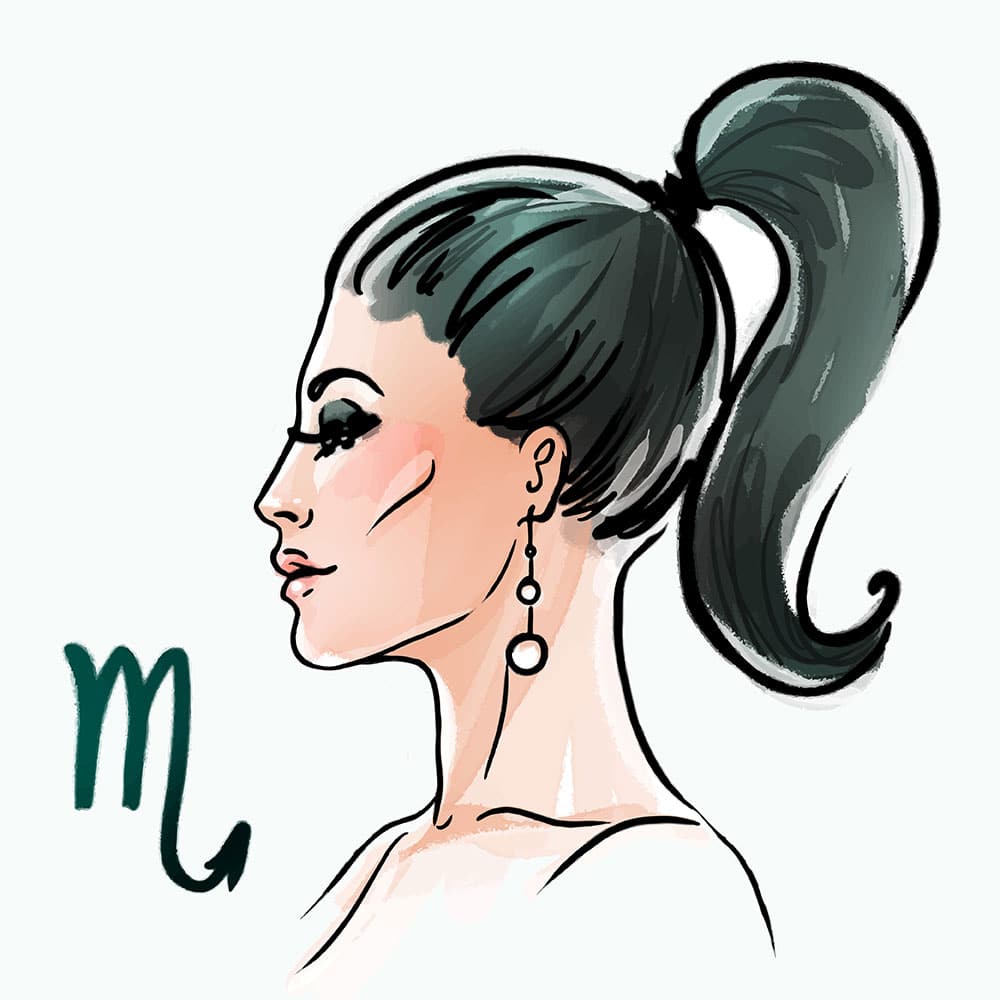 The Scorpio woman is confident, sexy, alluring, and passionate about life, career/success oriented, also is looking for a partner who will complement her lifestyle and be her "rock".
The Scorpio woman knows the right people, talks to the right sources, and makes her life mean something. When she is not in a good place, she knows how to work her way out of it and make it better.
Scorpio woman is strong, resilient, and lord help anyone who burns her because she will come back with a sting that will make him want to cry. She is the type to get revenge and even if she doesn't, she'll insist karma take care of them.
She doesn't trust very easily typically unless she meets someone who proves themselves trustworthy right out of the gate. He better be a very strong man who shows her that he is all she needs.
When the Scorpio woman meets the Aries man, she's turned on by his confidence and ability to prove success. She's sexually attracted to him and wants to know more. She may or may not dive into bed with him right away.
Scorpio girl talks to him and realizes they have a lot in common as far as music, movies, or other activities that both enjoy. She feels a kinship with him and wants to know what else is there. Trust is somehow something she comes by easily with him.
When he starts getting jealous and possessive, she will not handle this well. She may also find out that he's not all that she hoped in the bedroom. Can she look past this and work on it… maybe.
Aries Man, Who He Is
The Aries man is strong, intelligent, active, busy, successful, and very outgoing. He's a social guy that loves to keep his schedule loaded with both work and fun things alike.
He doesn't like boredom so he tries to avoid it by doing as much as he can in between the hours of awakening until he goes to bed. He does love his sleep but he loves his active lifestyle even more.
He's likely to be physically fit and into activities that keep him that way. Unless he has some physical disorder that makes him overweight or perhaps an addiction, he is likely to look pretty healthy.
Aries man is looking for an energetic, independent, intelligent woman who will light his fire in the bedroom. He wants someone who can keep up with him in activities and still allow him to have free time to himself from time to time.
When the Aries man meets the Scorpio woman, he loves how amazing sexy she is and he wants her right away. She may make him wait a bit to test him out but then again, she may dive right in depending on her mood.
When he gets to know her, he figures out they have a lot of activities in common. He feels he can trust her pretty easily as well. However there are some very important things that they absolutely do not have in common. He's not sure what to do.
What Works Between Aries Man and Scorpio Woman
So I mentioned sexuality and the chemistry they seem to have at the beginning. They may not dive into bed right away but when they talk, they will realize that they do have much in common as far as what they like such as music, going out, bars, etc.
They may also feel very comfortable with each other which will make them both let their guards down and this is where they end up tumbling into bed. Trust seems to be easily there even though most Scorpio's are inherently untrusting.
When they try to get to know each other more, they discover some unpleasant things about one another that cause a red flag to pop up. However, they do seem to have a lovely time together for the time that they spend.
Trust and activities are really the only two areas that score really high between the Aries man and Scorpio woman. Is the Aries man and Scorpio woman marriage possible? It might be but they really would have to work on it hard.
They have so much more that they do not have in common that this union may be very difficult. There is a chance and if they love each other enough, they can find a way but it won't be without heartache along the way.
What Aries Man Thinks of Scorpio Woman, Especially in Bed
Sex, Sex, and Sex is what Aries man mostly thinks of Scorpio woman. She extremely attractive and draws men in without effort. She's hot and he knows it and wants to spend lots of time in bed with her.
He will also love that they like to watch the same stuff, listen to the same stuff, and likes to go to many of the same places. When they're not taking part in activities, they're having sex.
The thing is, Aries man feels as though his Scorpio woman isn't enjoying herself as much as she probably should while having sex with him. He may or may not sense it but he's so taken by her that he blows it off.
Eventually he realizes that she's not satisfied even though they do it often and this cause him to have self esteem problems and likely won't talk to her about it. He finds he really doesn't have much else in common either.
All in all, he'll enjoy having sex with her immensely if she allows him to. At first he'll feel very close to her and that he can trust her not to mess around. She also feels she can trust him for the same reason.
When he looks at the weight of all of what is so very different between the two of them, he may feel she isn't the right woman for him.
Aries Man and Scorpio Woman Problems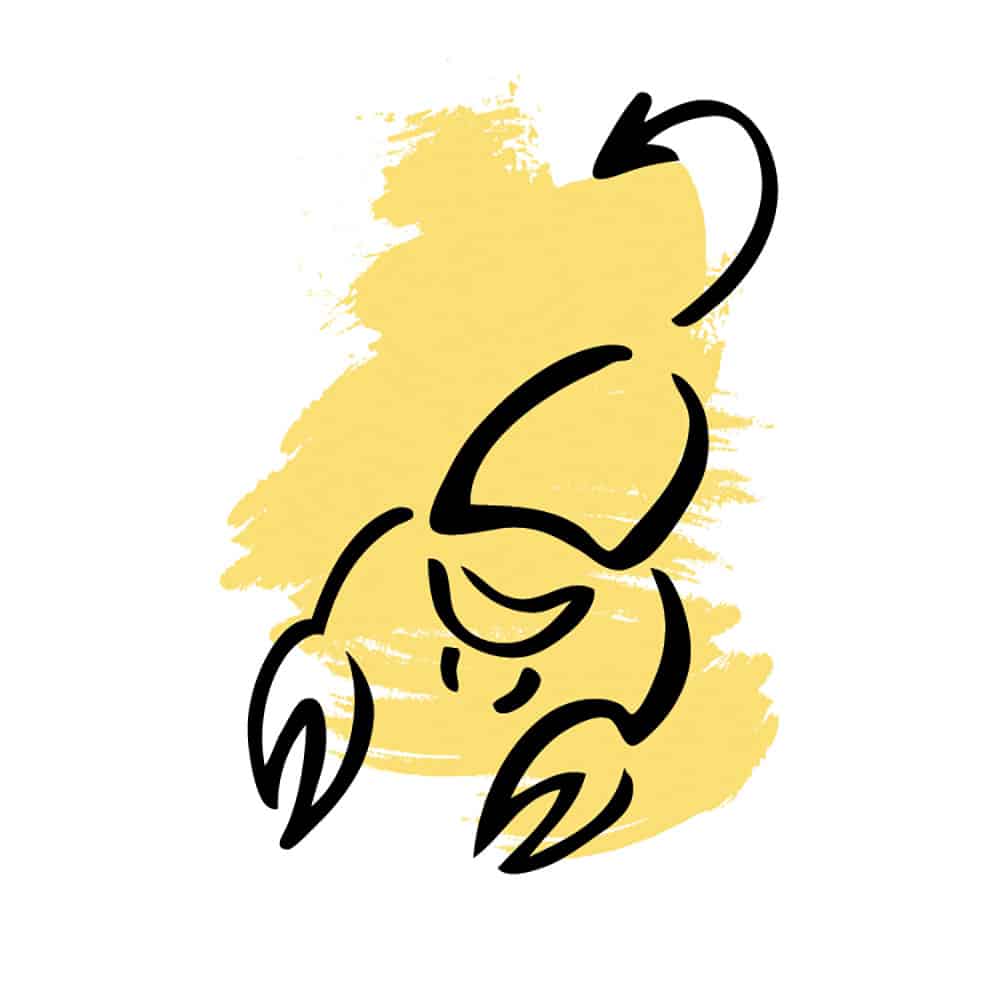 Where do I start when it comes do huge differences between Aries man and Scorpio woman? Let's start with the fact that they both love having sex but Scorpio woman wants a deeper connection with it.
Aries man is happy with it just being physical when they have sex. Scorpio woman wants it to be more of a spiritual experience and finds his lack of desire for the same very off putting. She won't be totally fulfilled by him. She may find him selfish.
As far as communication goes… it sucks. They do not know how to openly talk to each other without getting upset or taking things the wrong way. Both become offended or hurt by what the other says.
Scorpio woman speaks with feeling, Aries man not only cannot do that but he may seem very cold when his Scorpio woman speaks candidly. He won't know what to do with it or how to respond.
Emotionally speaking, these two couldn't be further apart. Scorpio is all about feeling and Aries is all about concealing feelings. They are opposites with this and this causes a disconnect between the two.
These two can emotionally wound each other very easily because they don't understand one another. There is no true bond between them on an emotional level.
Their value system is also likely to be very different. They see things in a very opposite way and will have a different moral code. This makes it hard for them to agree on important things together.
Aries Man and Scorpio Man Breakup
If these two made an attempt to be together as a couple and happened to fail at connecting with each other on important fundamental ways, they will end it with a bang.
Scorpio woman wants revenge if the Aries man hurt her or misunderstood her. Aries man is willing to verbally tell her where she can go. It's really a nasty scene between these two when it doesn't work out.
Where there may have been fireworks at the beginning, they're ending it with an atomic bomb thus killing the relationship. There will not likely be a friendship formed between them.
There also isn't likely to be a reunion between these two. They're too different and if they do meet up, it will probably just be for sex. However, Scorpio can probably find someone better for that.
Truly these two are 9 times out of 10, headed for a break up. There are exceptions to every rule but most Aries man with Scorpio women relationships don't last.
They cannot connect in the ways that are necessary for a healthy and happy loving relationship therefore they cause chaos and exit each other's lives. This is the reason why they probably shouldn't dive into bed together at the beginning.
Final Score
These two are a tough connection. They only have a couple of areas that they do really well with. The rest are secondary and they may not be worth trying to hang onto each other.
On a scale of 1 to 10, I give them a 4. There is always hope but they will have to work very hard to make the other areas of their relationship work. They have to first accept their differences.
If they can embrace how opposite they are in many ways, they could possibly learn to talk to each other and make a strong bond. It's up to how bad either or both of them actually wants it.
In the case that they really do love each other, they can dig deep and work at it. Possibly counseling or mediation may help them get to know each other enough to find middle ground.
These two aren't a very likely match but there are rare occasions where it does work out. Other aspects in each other's charts may actually be something that changes the game.
Something as simple as a moon sign could make a huge difference. Otherwise, when you stick with the sun sighs, you get a case of sexual attraction with no real foundation for the long run.
---
---