What's the real meaning behind his words and how not to get confused or over analyze.
Texts from Aries men aren't always easy to decipher. Sometimes they are straight forward and other times they seem kind of cryptic or confusing. It's almost like they don't want to tell you the truth.
So how to you figure out what he's really saying? Keep reading to learn how to read an Aries man's text messages with five decoded examples. You may just figure him out yet!
Short Responses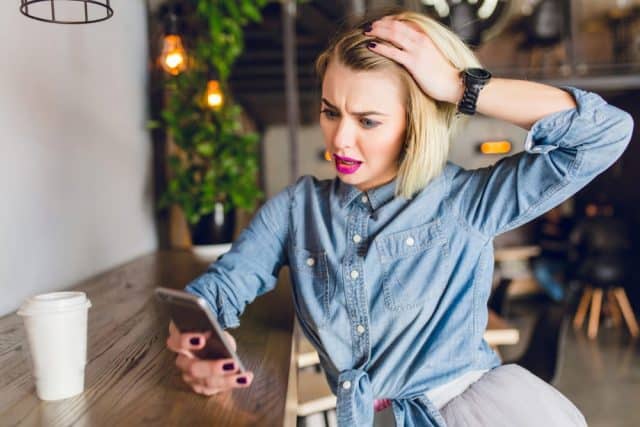 Aries men aren't into bring up their feelings in the first place, and they really don't want to do it via text. They don't like drawn out conversations or answers via text either.
If he's giving you quick answers or comments in response to your texts to him, he's simply being a typical Aries man. It doesn't mean that he doesn't like you or isn't interested anymore.
He simply isn't big on texting, and so he will probably answer with very short answers or comments. That's just who he is. He may tell you just: "love you, bye" or something of the sort.
Again, he's one that's likely to give answers such as: "yes," "no," "kk," "k," or "yep." It's not to hurt you or tick you off. In his mind, he is answering you, so you shouldn't be upset with him.
He also needs you to know that he saves his conversations for when you're on the phone or face to face. Texting is just needless to him. 
He's Clear and Concise
While you may think that he's being mean, cold, or that he's confusing; he actually is being honest with you. He's being as short and to the point as he can. 
He knows that people can misunderstand texts and so he tries to be careful with it, and doing that requires short answers. He doesn't want you to think something out of nothing.
If he isn't into you and he gives you short answers, he's trying to make sure that he's not leading you on. If he is interested or you are dating, he keeps it short as to not say the wrong thing.
The Aries man is actually very careful with what he says, even if it doesn't seem that way sometimes. He will say things in anger though, and you've got to basically take it with a grain of salt.
Being clear with you is important and he does his best to be that way. However, some women do still misunderstand his clarity and think he means something else. You need to take him at his word. 
Know that what he is saying, he's being straightforward with. He's not giving you a hidden message or something cryptic for you to figure out. Don't over analyze! Accept it "as is."
He's Not One For "Sweet" Talk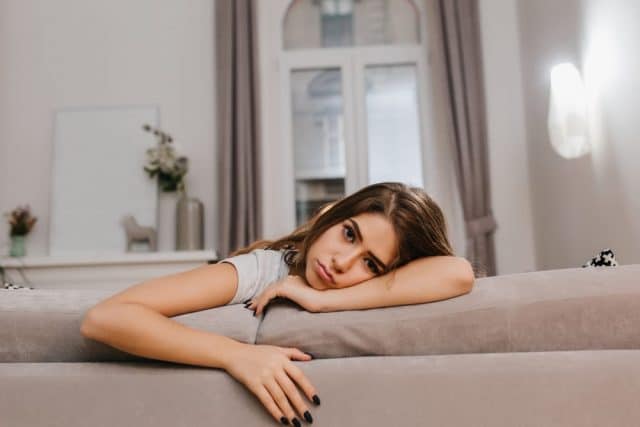 I'm not saying that it's impossible for him to be sweet via text, but typically Aries men do not text this sort of stuff. He just doesn't feel mushy usually and won't express it via text.
If he's going to say sweet things to you, he wants to do that in person. Compliments from him will be far and few in between via text message. He might send one here and there just to keep you engaged, but that's about it.
It's not about being cold toward you, though. It's about the fact that he thinks texting is ridiculous and shouldn't be used as a main form of communication when it comes to your feelings.
I wouldn't suggest laying it all out there for him either. Save your sweet nothings to him for when you see next or when you talk on the phone. He will appreciate that much more.
When you two are together, he may not be so lovey-dovey either. He's just not that type of guy. He's the strong silent type. He will show you how he feels about you by how he treats you.
That doesn't include text messages, but I can say this; if he does actually answer you when you text him then you have nothing to worry about. Go with the flow of it. You should only worry when he quits responding with his short answers.
He Doesn't Initiate Much
Really – when I tell you he thinks that texting is ridiculous, I mean it! He would rather talk to you on the phone or spend time with you up close and personal. He isn't the type to initiate text all the time.
Yes, he may uphold it in the beginning when things are exciting and new because he wants to keep your attention. However, once things are more established, he will probably back off a bit.
It's not that he doesn't like you anymore or is giving up, it's that he's now comfortable and feels he doesn't have to initiate texts all the time to keep your attention.
While you may feel slighted that he doesn't initiate, try not to take it too seriously. It's just text messages! Look for how he acts otherwise. Does he do things for you? 
Does he help you? Is he there for you when you need him? Does he show you in other ways he cares for you? Then stop worrying about him not initiating texts like he used to! 
This is a time where you don't want to over analyze your Aries man. Honestly, he's still the guy he once was, he just doesn't feel like constantly texting every single day!
Unless there are other red flags, then you should just be good in knowing he's still there and that he does respond to you when you message him first. It means he still cares. 
Constant Sexual Text Messages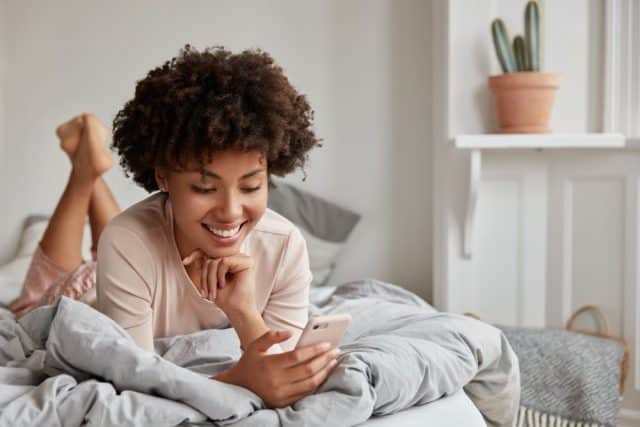 Unless you two have sex often, then he's probably not bringing up the subject much when he talks to you. If he does, then this could be a red flag. It's possible that he wants you for sex… and maybe nothing more.
An Aries man who is actually into you or in love with you will not talk to you like this often. He may once in a blue moon to spice things up but otherwise, he doesn't do this.
Aries men who talk about nothing but sex is an Aries who wants you to be a booty call or an outlet for his sexual tension. He will be the one that is sexting or asking you for dirty pics.
Beware of any man that does this sort of thing, because it means that if you give them anything at all, they will keep asking you for more. And it's probably not because they care for you – it's because they know you'll do it.
Very simply put… don't do it! There are Aries men out there who are only playing around and will talk like this to you via text message. He's not hitting on you as a potential interest, he's doing it for temporary fun. 
When he starts talking about nothing but sex every time he talks to you, let him go. This isn't the norm for a man who is actually interested in you. An Aries man respects the woman he's falling for. 
Read next: 10 Reasons to Fall in Love With an Irresistible Aries Man
Final Thoughts
This guy isn't a big text messenger. He answers in short sentences or words –that's just the way he is! It doesn't mean he isn't interested or that he doesn't like you. Look at him from every angle.
An Aries man in love will absolutely talk to you in other ways and will want to spend time with you. Texting doesn't mean too much to him. Even if you take texting seriously, he'll have a hard time keeping up.
Know that when he speaks to you via text, he's being as raw as he can, so that you don't misunderstand him. That means that when he says something; don't try to make it into things it's not. Take it at face value.
Aries men aren't as complicated as you would think when it comes to text messages. He prefers not to text, but if you must have it, he will do it but he won't do it in the way you probably would want.
Just accept this about him and then you won't be disappointed when you get a "yep" or "k" as an answer. 
One last thing, did you know that adorable "come hither" eyes actor Nick Robinson is an Aries man? Yep! His demeanor definitely fits his sign if you ever watch him. 
Did you figure out an Aries man texts easily? Tell me how you figured them out. I'd love to know! 
Share your story (or situation) with our community in the comment section below (don't worry, it's anonymous).
And check out my book, Aries Man Secrets, for more insight on this puzzling fire sign. Read it here!
Wishing you all the luck of the universe.
Your friend and Relationship Astrologer,
Anna Kovach
---
---