What if you knew what your Aries man really wanted? If you could reel him in and keep him forever? If that's sounds like it's right up your alley, then I can definitely help you out!
Relationships with an Aries man can be difficult if you don't know how to play the game right. If you want to learn what he truly desires, then keep reading to find out the five shocking things every Aries man wants. 
5 Shocking Things Every Aries Man Wants
1. An Active & Fit Woman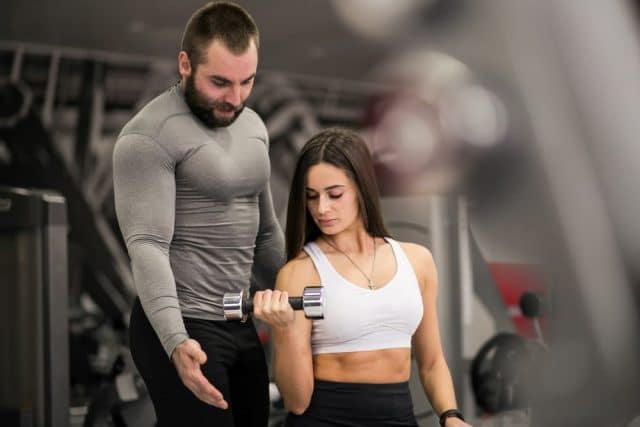 Most Aries men are active and fit themselves. They want a woman who can keep up with them, and to be honest, look in shape. He seems to gravitate to women who work out or who play sports.
Even if you just do some activity such as yoga to keep yourself in shape, he'll appreciate this. He loves the body of a woman in good health. He's most likely to be with a woman who has curves but has muscle tone in the right places.
You don't have to be a power athletic or a work out junkie to please him. Just looking generally healthy will do. He's an alpha male looking for the right partner to have children with. 
I know we don't normally look at it that way, but he's the one looking for a strong woman who is in good shape that can have children and then bounce back to her healthy body again quickly. 
2. Successful Endeavors
An Aries man wants to hear how independent you are and how well you're succeeding on your own. If you don't need him financially, then he'll be more than happy to get to know you more and deepen your bond. 
Aries men don't want women that rely on him solely for money. Also what many women don't know is that he feels inspired by your success. It helps motivate him more to succeed with his own goals and career.
Don't be afraid to share all the good things that you've achieved, especially if you've worked hard for it. He'll absolutely love this. It helps fire him up for his own projects. 
3. Lots Of Sex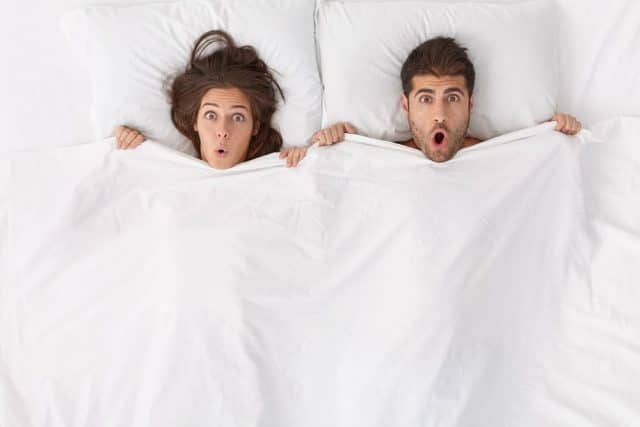 Get ready, ladies! Unless your Aries man has a physical obstacle that prevents him from being sexual, he'll want a partner who can keep up with him in bed. He has a high libido and wants to be intimate with you as often as he can!
Capricorns are typically kinky and like to do things that are quite erotic, such as roleplay, s&m, body painting, and anything that is sensually exciting. A creative woman in the bedroom will definitely get his attention.
If you're a superstar in the bedroom, he'll adore you. This will make him feel really good and inspire him. Show him what you've got by starting out with sexy lingerie and heels.
And keep in mind that the color red is super appealing to him. Once you show him the tigress you are between the sheets, he'll want you more and more! I must point out that unless you're doing something that requires you to be the boss, you should let him take lead.
Tell him what you like and let him do his thing. Remember, he's an independent guy. That means he wants to be "the man" in the bedroom, unless he submits to you for – then do as you please!
4. A Smarty Pants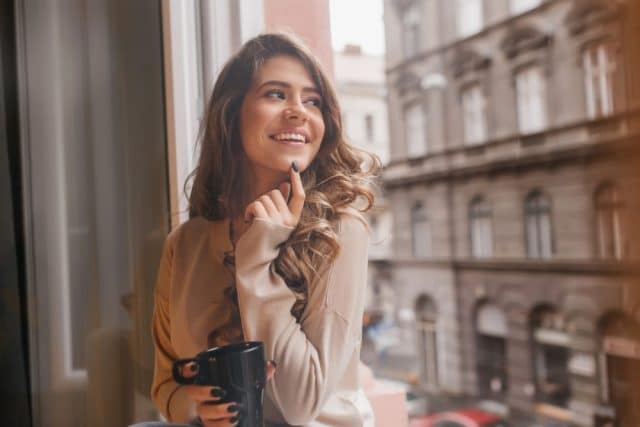 An Aries man may not always admit it, but he secretly loves a woman who is very intelligent. He prefers a woman with brains because she can talk to him on an intellectual level. The Aries man loves a woman with substance.
Don't be afraid to talk about what you know or even show him what you can do with other talents outside of the bedroom. He might seem annoyed when you make suggestions for him that help him, however when he realizes that you are doing it out of love and only making a suggestion, he'll think about it. He might not do it right away, but he'll definitely mull it over.
Even such things as "how to" type of stuff can seem to irritate. You can explain to him that you only want to help and that it's just an idea but he doesn't have to do it that way. He'll appreciate your consideration. 
When you're smarter than him, it may bother him at first but again, secretly he thinks it's absolutely sexy. So shine with your brilliant mind! 
5. When You Play Hard To Get
If you make it too easy for the Aries man, he'll get bored and go elsewhere. It's far more exciting when you let him chase you while you appear to be obtainable. Bantering for him is very exciting!
Tempt him by showing him how awesome you are, but then when he goes to ask you out, tell him you'll think about it. He'll be so turned on. Make him wait a bit before you call him back or meet up.
I know it sounds like torture because you like him so much or want him so bad – trust me on this, though. Aries men do not like it when a woman is easy or chases him.
He wants resistance because it makes him feel alive to fight for the prize. Of course, the prize is you. If he can really work for it, he feels like a champion and that is very erotic for him.
Plus, he knows you're not easy to win over, so when he gets you, you are all his. Once you do get him though, you had better keep him on his toes because he can get bored too easily with a relationship. 
To make it last, you have to keep him excited and not knowing what your next move will be. Staying somewhat mysterious helps as does trying new activities together to keep things fresh! 
Read next: 5 Tips for a Successful Date With an Aries Man
Final Thoughts
I do hope that what I've shared with you helps reveal the mysteries of the Aries man. He can be stubborn, but if you learn to handle him properly then you'll win him over. 
He's not overly complicated really. He has some simple things that need to be achieved to make him yours. You can do it though. Some of things you probably knew in a way, but now you have a deeper look.
The secrets of the Aries man aren't hard to uncover when you have a toolbox that I've just provided for you. It's easier when you have help and can use it to your advantage!
Get him with the ways I listed here, and then work hard to keep him. Yes, he is high maintenance in that way, but if you do it and you keep him intrigued, you won't regret it!
An Aries man provides security to a woman who is terrified of putting her energy into him. Keep him excited with new things or ideas. As long as you can keep him from being bored with you, then you'll keep him forever.
Dating him can seem hard when he turns hot and cold, but honestly, if you follow my guidance, then you'll be able to get through it unscathed.
If your heart and soul need a strong man who's reliable and able to make you feel secure in your relationship, an Aries man is what you need. Grab onto him (but make him think he's in the lead with you!). 
This is actually how it can work with giving him new ideas. You can suggest them in a nonchalant way. He'll keep it in his head, and if he thinks it's a good idea, he'll decide to do it. Of course, he'll feel he made the choice.
I need to warn you not to try to change the Aries man. He wants a woman who will love him "as is." If you cannot do that, then you may consider moving on. He's not the one for you. 
Realize he is who he is, and he won't change for anyone but himself. If he figures out he does need to adjust something within, he'll do it. He would never want to show you weakness. 
All that being said, did you know that superstar and sexy actor Michael Fassbender is actually an Aries man? He has that look of confidence and knowing he's desirable. 
Did you uncover some secrets about an Aries man that I haven't mentioned here in this article? Tell me about your own discovery and experience. I'd love to know what you found out. 
Share your story (or situation) with our community in the comment section below (don't worry, it's anonymous).
And find out if you and your Aries man are a perfect match with my free compatibility quiz. Take it here!
Wishing you all the luck of the universe.
Your friend and Relationship Astrologer,
Anna Kovach
---
---