Are you dating an Aries man online, or trying to date one via a dating website? Perhaps you've met one and talk with him a lot but haven't been able to actually get him to become more than talking buddies. Whatever the case is, these tips may help you form something more than just online.
Getting to know you
Being online forces you to take your time instead of rushing into anything. This may actually be a good thing. Aries can be compulsive sometimes. In this; he may try to dive into something he's not yet ready for.
The last thing you want is for him to get in too deep and start regretting it thus backing away. While you're talking to this guy online; you'll need to be friendly and try to appeal to things he likes.
Once you start to get to know him; you can discuss things that matter to you or to him. Make sure that your "inner" connection is strong between the two of you. He's going to want an intellectual type of woman anyway.
His brain is very busy and so when you get the chance to talk to him; make sure you optimize with it. Take this time to get to know him on a much deeper level than you can when you're out on a date.
Once you two feel you're at a comfort level that feels good; then you can progress to trying to get together for a first date. He may not like taking time but it's honestly best for you both if you do.
Knowing as much as you can about each other will make the first date very lucrative and worth the wait.
Dating an Aries man online and long distance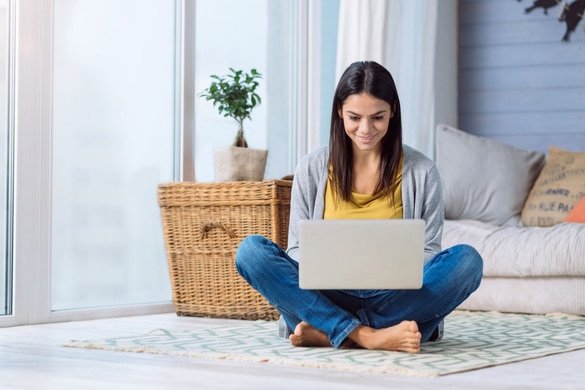 To maintain a long distance relationship with the Aries man may not be the easiest. He wants what is his – on his face and hands. He is a bit possessive and will not want to worry about a woman who isn't near him.
He also will not be able to feel as though you two are that close if he cannot reach out and touch you. If you start out long distance; it's not likely to stay that way for too long without one of you buckling.
It may require one of you to get up and move out of your comfort zone and moving to where this person is. Of course, I wouldn't recommend this until after you've met first.
Try to make arrangements for a vacation where he can come to you or you can go to him. Perhaps you can even plan a weekend getaway together. Whatever it is; make sure it's filled with fun things to do.
Remember that your Aries guy is going to want to be active as much as possible. So going out on your first dates will be crucial to whether or not there will be a move in the future or not.
You two can plan to camp, hike, bicycle, hang glide, or do some other really fun activities that will keep you both busy and still able to talk to each other and see if the chemistry is there.
Red flags to watch for
If he keeps coming up with excuses as to why he cannot video chat with you or flakes out on you when you planned a get together; he's not being with you. This goes for all the signs too.
Any man that is willing to string you along with no intent on following through; isn't worth your time or energy. So watch for red flags such as these. Also if he asks you to borrow money; do NOT do it.
If you notice the guy asks you for photos of yourself constantly or wants nudes; this is also a red flag that he is just trolling the website to see how many photos like this he can get from many women.
Encountering any of these red flags should be enough for you to realize that no matter how charming he may seem, he's full of bull and isn't worth your time. Drop him like a hot potato and move on.
Physical needs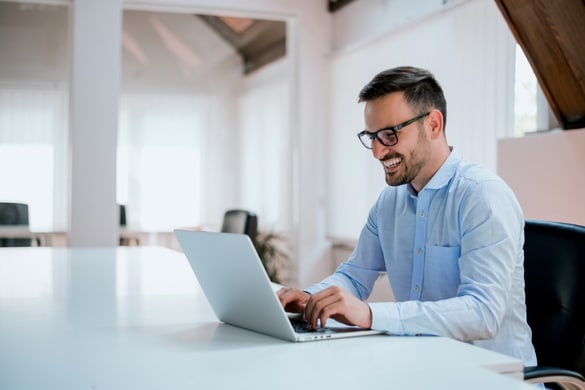 The biggest thing that could cause an Aries man not to want to have an online relationship or a long distance one is; he's very physical. I don't mean just sexually speaking either. I mean really physical.
He wants a woman who is in his presence that he can touch, hold, kiss, and yes, make love to. Being in a relationship with a woman online may seem a bit useless to him as it doesn't exactly fulfill his desire for loyalty and dedication.
If he does explore the online experience, he may just be fishing to see what he can get. In the case you stumble upon one that really gets your attention; you'll need to woo him into trying to become something more.
As I mentioned; get to know him as much as you can. Find out his likes, dislikes, find out the activities he likes, what he does for fun, and what you can possibly do together if you can arrange a first date.
If you both live in the same town, meeting up for coffee or drinks is essential so you can get the initial awkward meeting out of the way. Then you can go from there and figure out if the two of you have that natural chemistry or not.
Always be careful
If you are lucky enough to plan a date out; make it a public place so that you don't have to worry about things being too awkward and just in case he isn't who he says he isn't.
Dating online can be rough sometimes as not all people are honest with who they are or what they look like. Some of them will use someone else's picture to lure women in. Watch yourself!
Learn more about dating an Aries man online by clicking this link. It may help you determine if that Aries man you've been talking to is being honest or may be pulling a fast one on you.
---
---