Are you really into an Aries man but not sure how you can go about making sure that everything stays on an even keel with him? Maybe you're looking to improve the relationship. 
Look no further! I've got some really practical advice to help you with your Aries man. It's important that you keep reading how to have a healthy relationship with an Aries man to know what to do to make love last!
Honesty Is The Best Policy
This is a very old saying but has always remained constant and true. Being upfront and honest with your Aries guy is the best way to go. He needs to know he can trust you.
Trust comes with people who tell the absolute truth to each other. It may not always be flowers and honey when you talk, but you aren't hiding anything. He may get mad sometimes but then again, you might too! 
It's alright to get mad at each other sometimes. That's a very normal thing when you're in a relationship trying to make it grow into something better and longer. 
Hiding things will only hurt your relationship and help it to become toxic instead of healthy. Be sure to keep this in mind when you think about not telling him that you met up with your guy friend for lunch. 
As long as you're open with him, he will start trusting you and will do the same for you. This will be a two-way street and thus, healthy. 
When you do tell the truth, be heartfelt. Don't be snarky or have an attitude. That type of negativity will leave a bad taste in his mouth. Be mature in your approach. 
Be Optimistic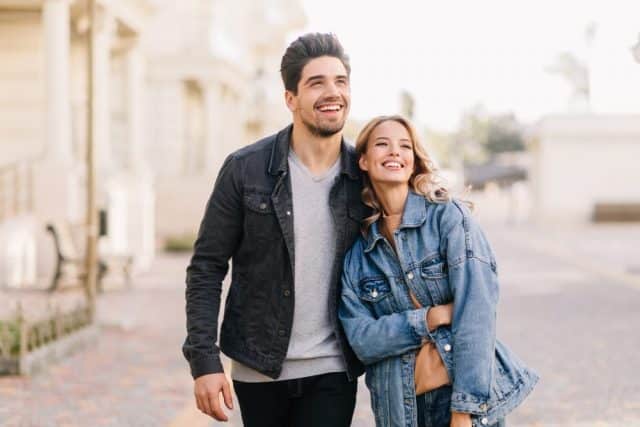 The Aries man can sometimes have an attitude or be negative. This is why it is so important for you to be optimistic with your guy. He needs it. It influences and inspires him.
If you are negative day in and day out, he will get tired of you and start to shut you out. He doesn't like being around someone who complains a lot. 
It's really crucial that you watch your own mood swings. Yes, Aries men have them as well. Instead of going at each other when you're feeling aggressive, you should save it to do something productive.
Now you want to know what that would be right?! Of course! You need to do things that help you both get frustrations out before you actually have a meaningful conversation. 
Try working out together, play a fun game, go out for a hike or walk, or take out your frustrations in the bedroom. Sometimes sex is a GREAT release for the Aries man and should work for you as well.
When you argue, it should only be when you don't agree on something important. Constructive arguing is completely acceptable. Think of it as a debate instead of a screaming session.
Don't go off track by talking about other things that have no bearing on what your original topic is. Don't bring up the past and don't take digs at him…
Be Active With Him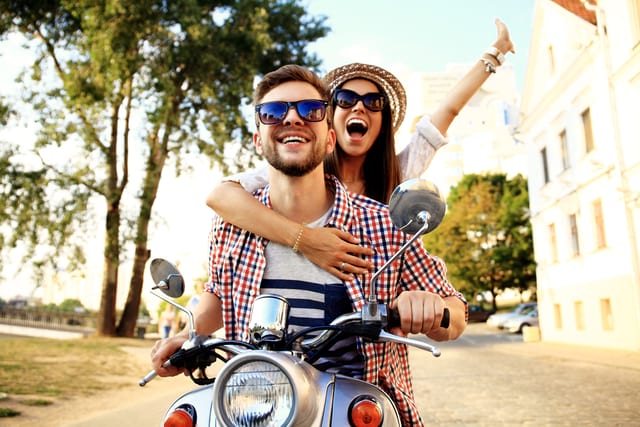 Even if you are not a sports person, you can find things to do with your Aries man. He needs it and I think you'll find you will too. Do a workout program together that you both like.
Find compromise if you don't agree on the different ways to be active. You guys can make a list together individually of activities you'd like to do. Then sit down together and discuss it.
There is definitely something that you two can do together that helps with fitness and feeling good with each other. This is a FANTASTIC way to bond with your Aries guy.
This is one of the best ways to have a healthy relationship with an Aries man. He wants a partner in life and in love both. Make time for your man and you'll see how he gives back to you. 
Make Goals Together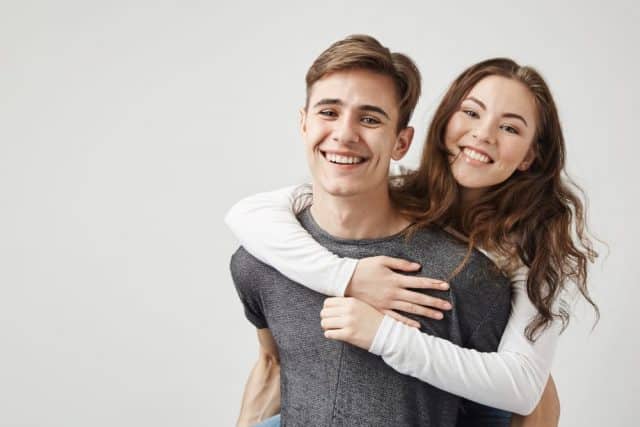 Having goals is very important to the Aries man. It keeps him fired up and helps him stay passionate about his life. While he may have his own goals, you should make some mutual ones.
If you're only dating and not serious yet, then make the next step a goal. Tell him you would like this to be a goal for you two. Either he'll say "alright, what's the timeline?" or he might say, "don't pressure me."
It really depends on which side of the Aries you get when you approach him. It always helps to bring it up when he's in a good mood…
If you two are actually serious, then perhaps a goal would be when to move in together or when to get a home together (apartment or house). 
You can also make a fitness goal together. He'll love this one! He wants to be fit and healthy just as he wants you to, as well. This will be very handy. 
In the case that you start a business together, you can make a goal for how much to make for the first year. There are plenty of possibilities with your guy. 
Giving you both something to work on going forward will help you two make your bond stronger. This is exactly what you want! 
Listen And Learn To Build A Healthy Relationship
This is also a very important step to learn how to have a healthy relationship with an Aries man. When he talks to you pay attention to him. Take note of details, dates, and anything that feels pertinent to your future with him.
When you remember small things or details, he will be thrilled. It will make his heart so much closer to yours. His love will grow in leaps and bounds. 
You need to really know him and the only way you can do that is by taking the time to listen and really understand what he tells you. If you don't understand then ask him questions.
He just wants to know you have his back and you hear him. Reminding him of upcoming events will make him feel you care as well. Don't be a nag about it, just give him a gentle reminder in a sweet way.
Stay Motivated In Your Own Life
The Aries man's love comes with a woman who is in control of her own life. She's got it all together and knows what to do. Stay passionate about what you do and how you do it.
Share your success with him. He wants to know of your achievements. It inspires him and makes him feel that you want life to be wonderful between you both. 
Each day you get up, be grateful for your life and for your partner. Tell him that you're happy to see his beautiful face each day when you wake up next to him or when you see his picture pop up on your phone.
Yeah, I know that sounds sappy, but honestly, Aries men love hearing stuff like this. It makes them feel good about you and about your feelings for him. 
One more thing… do NOT make him your whole world. That will not help you to have a healthy relationship with an Aries man. You need to have your own friends and activities. 
While he loves that you love him and pay attention to him, if you do too much of it, he will feel that you are needy or clingy. He doesn't like that. He wants you to do your thing sometimes while he does his.
You have to be alright with it when he wants to go out with his friends. Make an agreement that he can do that once or twice a week if you do the same. He'll give you the thumbs up!
Know that this is very much part of being in a healthy Aries man relationship. He needs personal space to be himself outside of you and he believes it's good for you too.
If you have troubles with this because you normally are a bit clingy or needy, this will be an adjustment you must make or you could lose him. Don't let that happen! 
Remember that there is always wiggle room. Not all Aries men are identical so it's possible you meet a more sensitive one that wants to spend more time together which is fine.
Just be prepared to compromise and find the right formula WITH your Aries man. 
Read next: 7 Ways To Dress For The Aries Man In Your Life
More Ways To Open Up An Aries Man's Heart
Sometimes you could use a hand when it comes to getting an Aries man to open up to you and love you for life! 
What if you could find the formula to success for making your love last a life time with your Aries guy?
I'll tell you what, I do have some secrets to share with you that may surprise you and make you feel on top of the world…
Click here to find out the secrets to an Aries Man's heart <<
Aries men aren't that easy to get, but you will definitely grab him and keep him with the information I have to share with you.
It doesn't matter if you've just started dating or you're already living together.
Aries man's love takes time…
What can you do to make it perfect? Check out my guide!
Click now to enjoy building a loving relationship with your Aries man <<
Don't let this opportunity pass you buy. A lifetime love with your Aries man is in reach!
Learn how best to talk to him, grow with him, and love him.
If you truly want help then you've come to the right place. 
Don't let this opportunity slip through the cracks!
Click here now to get my guide to 3 secrets that will help you have it all with Aries <<
I'm wishing you all the luck in the world on your journey.
Your friend and Relationship Astrologer,
Anna Kovach
---
---