Falling for your fiery and passionate Aries fella? Looking for a way to blossom your relationship into a full-fledged love? This can be one of the most loyal and loving signs you can get, but it does take a bit of work to make him all yours! Here's how to do it: 
Being loved by an Aries man is like standing next to a warm, roaring hearth fire! It feels divine, doesn't it? There's nothing quite like the feeling of being desired by this masculine man, and his enthusiasm for you makes you feel like the Queen of the world! 
How do you make it last? How do you take this relationship and blossom it into a full-fledged love? 
It's not too hard, if you know his Astrology! Aries men have very specific qualities that they like about the women they fall in love with. Qualities such as being a bit of a princess, yet being rough and fun at the same time. Like being independent, yet needing him, too. 
He's a bit of a contradiction, but the work is worth it! Once the Aries man loves you, he will love you forever. And it's different from infatuation. Remember, Aries men are fire signs, which can make them fall in and out of love at the drop of a hat. 
Real love takes more time, patience and endurance with him. It means sometimes putting up with him being hot and cold, or absent, or impatient. It means showing you you're loyal, true and a partner in crime for life! 
Here are some ways to make your relationship the real deal: 
7 Ways to Blossom a Relationship with an Aries Man into a Full-Fledged Love
1. Be Adventurous & Spontaneous!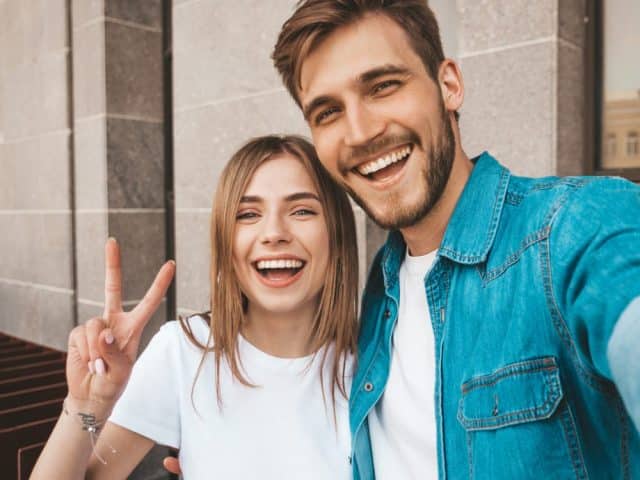 One of the most important qualities in the woman he falls in love with is her willingness to be adventurous and spontaneous. A woman who can go on a fun road trip with him or try new things will be his ideal partner! 
It's especially great when you're the one offering spontaneity. When you tell him to pack his bags and get ready for a weekend of surprises. This will get his blood pumping for you like nothing else. Or when you suggest you take up surfing together. Or go travelling. You get the idea! 
2. Allow Him To Be The Alpha Male
Here's the thing ladies – something you should never, ever forget – Aries men are Alpha males. Sure, they are also big babies (which you'll come to realize), but at the same time, they like to be the ultimate leaders. 
Blossoming your romance into something more will require that you allow him to be that Alpha in your life. Even if you are the kind of girl who likes to be the boss, just try it! Or, channel that bossy energy into your job, not towards him! 
There's nothing that feels quite as validating to an Aries man as when he gets to be in his pure masculine energy! You might find yourself quite enjoying it – after all, it's part of what attracted you to him in the first place, right? 
3. Be His Damsel In Distress
Aries men adore a damsel in distress. Or let's put it this way – he loves when he can act the hero. When your Aries guy was just a little boy, he imagined himself slaying dragons and rescuing princesses! 
This totally translates into his adult life.  Turning your relationship into something more might mean that you need to play his damsel from time to time. For example, asking him to open a jar for you.   Or getting him to fix your tires. Or calling him to walk you home because it's dark (he will love that one!)
Let your Aries man be your hero. That's all he wants! 
4. Play Slightly Hard To Get
Being ruled by the planet of desire and lust (Mars), means that Aries men love a challenge. They adore it when a woman plays hard to get, that they have to somehow "win" her. 
However, Aries men also hate to be rejected. So, it's a special balance that you have to walk if you want to blossom a relationship with him into full-fledged love! You have to somehow be unavailable, yet never push him away totally. 
You'll get the hang of it. 
5. Let Him Be Independent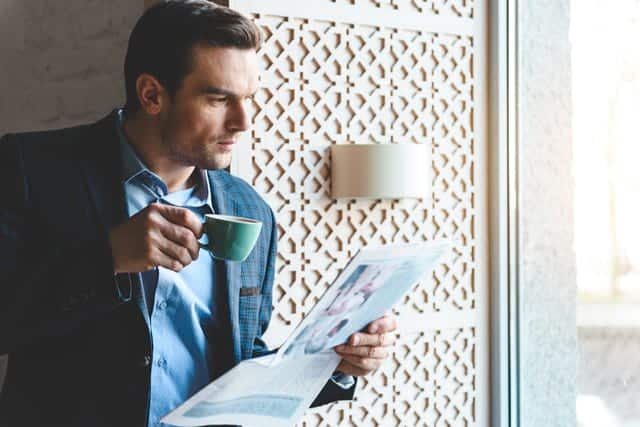 Aries men are super independent. They need their boy's nights and their hobbies, and if a woman comes in the way of those, he will lose interest. He needs you to let him completely be himself, completely be independent and free to do his thing. 
In fact, never, ever tell him what to do. He will kick back just for the sake of it and resent being treated like a child (even if he is one, sort of!). The golden rule is to just let him do his thing, and carry on with your own life. 
The more independently you behave, the more he will come running after you. This is a guarantee when it comes to the Aries man! 
6. Don't Panic When He Blows Hot & Cold
You'll come to realize that your Aries man has a tendency to blow hot and cold. One moment he's "in love" and the next, he's seeking adventure on the other side of the world, totally cool and detached. 
The trick to turn this relationship into something more is to never panic when he runs off. He always comes back, at least to the woman he knows doesn't necessarily need him or gets clingy when he has his moments. 
If he's cooled down, give it just a few days, sometimes end a few hours. He will come to love that you're so grounded, stable and calm. The peace of his world! 
Read next: 5 Things Nobody Has Told You About Dating an Aries Man
7. Make Him The Center Of Your World
As the first sign of the Zodiac, Aries men love to be number one in everything. That's why they are such winners at life – they don't settle for anything less! 
Aries is also symbolized by the infant – and have you ever seen an infant not want to be the center of your world? Nope. That's why Aries men need the same treatment.
Ignore him at your peril. Playing hard to get is one thing but making him low on your list of priorities is another! 
If you really want to turn this relationship and blossom it into full-fledged love, it's advisable to make sure he is the Sun in your solar system, and you are the earth revolving around him. Or at the very least, make him believe it. 
Do you know an Aries man in your life? Are you dating one right now? How did you turn your relationship into something more? What was the one thing at kept him coming back to you for more? 
I adore hearing from you, and would love if you could post your stories in the comments box below! 
If you'd like to know more about this warrior sign, check out my Aries Man Secrets Book right here.
Your friend and Relationship Astrologer,
Anna Kovach
---
---