So you've gotten tangled up with an Aries man and are now wondering why it started out so hot and heavy and now he is ice cold. Or, perhaps he keeps going back and forth like this? Why are Aries men being so hot and cold all the time?
He's not ready to Commit
An Aries man really likes to chase women. If he isn't ready to commit to one person; he's likely playing the field. He is one that is one extreme or the other. There is no in between.
If he's being all hot to trot with you and making it seem as though you're the one he wants; he's probably playing you. If he isn't; he'll make it apparent over time. Otherwise; you can assume he's seeing what he can get from you.
Aries men love having more than one woman on the line for themselves until they're ready to fully dive in and give completely of their hearts. If he isn't ready and willing to become more with you; he will become cold or shut off.
He has fun with you at first but then realizes you want more from him than he's willing to give so he decides to bail out before you end up getting hurt. He'd rather you be upset sooner than later.
So if he started super hot and heavy but now suddenly puts on the brakes; he may have decided that he just doesn't want to become something more with you than friends with benefits.
He'd rather back off and be cold than to confront you and tell you the truth. He doesn't want to be seen as the bad guy so he'd rather make it look like you chose to let him go. It's twisted I know but that's how he operates.
Changed His Mind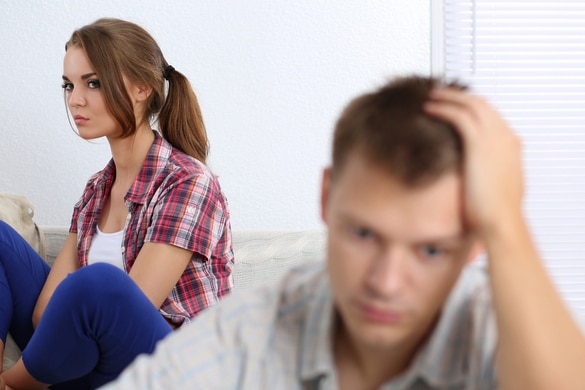 Just like with anyone; if he changes his mind; he may push on the brakes. He may have spent some hot times with you but figured out that something about you doesn't mesh well with him so he decided to back off.
Again; instead of just telling you; he'd rather just sort of walk away and let you figure it out. It's not the most decent thing to do but Aries doesn't want the responsibility for breaking your heart.
It's also possible that there was someone else that he liked better and when it came down to it; he chose her instead. Aries is rarely totally alone. He may always have another woman waiting in the wings until he commits.
Once he does commit; he will actually go sober with the women. That means he will give up having another woman as a backup, should things not work with the woman he committed himself to.
Some of them, however; will hold onto that "backup plan". It gives them peace of mind knowing that there is someone else waiting for them should things not go as well as planned.
So if you find yourself having an Aries man backing off or going cold; he may be deciding that the other woman is perhaps a better fit. If that happens; he'll pretty much drop you without even saying much of anything.
Afraid To Dive In With Baggage
The Aries man doesn't deal well with emotions. He could very well have baggage from a past relationship that he isn't willing to let go of. If this is the case; he will often get his feet wet with you but then retract his feet.
He may actually really care for you and want to be with you but also be terrified of you hurting him. Instead of talking to you about it; he'll just become quiet and reserved.
Some extremes cause the Aries man to become so frightened that he calls it off altogether. It really will depend on what his past looks like and how he was treated by other women.
Of course; it's not likely he's going to share with you what happened or even why. That would make him look weak in front of you. He has the old-fashioned mentality that men should keep their feelings to themselves.
It's weakness to share how you feel with someone else much less the woman you really are into. What I say to you about this is; good luck! It's hard to get him to open up and talk about his feelings.
Pop Quiz
The Aries man sometimes will test a woman to see if she will suit his needs. This means he may actually start doing things like backing off to see how you react to it.
He may say unkind things to see what you say or do. He wants to see how you handle several different types of scenarios. I wouldn't buy too much into it though because some of it may actually show you why he may not be a good fit.
However; if he is a good fit; it can also give you the opportunity to pass his tests with flying colors. Giving him time and space will be a big one. If he doesn't call you or text you right back for a day or two; don't sweat it.
Send him a text telling him to have a great day and leave it at that. He'll get back to you when he realizes that you're not going to sit around and pine for him all day. It also shows him though; that you're still there for him.
He wants you to prove yourself loyal, understanding, patient, intelligent, and witty. If you are being tested; he may very well be considering whether or not he wants to actually get more serious with you.
Take that as a blessing and give him what he requires. If he chooses you; you'll know it and the "cold" part will dissipate a bit. He'll never completely lose the edge but he will settle down quite a bit.
Click here to learn more about what the Aries man is looking for in a woman. It may help you figure out if you're what he wants.
---
---