Are you currently dating a sultry but dominant Aries man? Maybe you're wondering what you should avoid in order to keep him from cutting you loose. Here are top 5 ways to lose an Aries guy and some things to definitely NOT do if you want to keep him.
Telling him what to do
If you ever tell an Aries man what he can or cannot do, he will be done with you. He doesn't respond well to anyone telling him what his allowed or not allowed. He is strong-willed and makes his own decisions.
Sometimes this is difficult when you're the type of personality that naturally wants to tell him to take the trash out. He's agreed to do it but it's been sitting there for days.
Nagging, of course, is not accepted either. So either you'll need to go ahead and take it out yourself or say to him sweetly "hey honey, can you please take the trash out, it's beginning to smell". Perhaps that'll get him moving.
If you ever at any point though go at him like "you've left it sitting there and you told me you'd do it", he'll see it as nagging which will not sit well with him. He'll also see you as trying to be the boss of him.
He figures he has a mother already and it's likely she wasn't successful telling him what to do either. Aries children tend to do what they want when they want and don't care about the consequences.
As adults, this doesn't change so be careful how you talk to your Aries man. His ego doesn't do well with being dictated to or criticized.
If you ignore him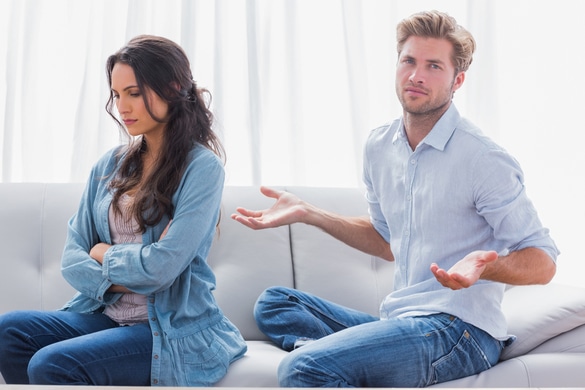 Aries men are so full of themselves that they need other people's attention to make them feel fully validated in their lives. The last thing you want to do is ignore him.
This could be particularly tricky if you're angry with him but want to avoid confrontation. At best, you should just tell him you need time to think and that you're not ignoring him.
Silent treatment will not work with him. He'll decide you just don't care enough about him and decide to break it off. He's like a toddler that keeps calling your name while you're trying to talk on the phone.
He needs attention and affection from his lady love. If he doesn't get it from you, he'll seek it elsewhere which can either mean cheating or it can result in him calling things off with you.
While he loves a good chase, if you put him off for too long, he'll see this as you ignoring him. While it's ok for you to make him wait an hour or two before you respond to his text, don't go beyond that!
He will absolutely think you're up to something or that you're not that into him.
Not giving him space
This is almost the polar opposite of what I just stated about ignoring him. Sometimes he wants to have time to himself. Truly you'll have to learn who he is to know when he wants attention and when he doesn't.
He can be rather fussy. Time to himself to go out with the guys or to do whatever it is he wants without you is what he will require. This could mean letting him stay home alone and watch his favorite TV shows.
The idea is that he still wants to flex his freedom while he still has you. Whether you live together or separately, he'll want to spend time doing his own thing without you around.
It doesn't mean he doesn't care or that he isn't into you. It just means he wants to be sure he still has freedom when he wants it without it being an issue with you. So you'll need to learn when it's time to give him space.
Not being straight up with him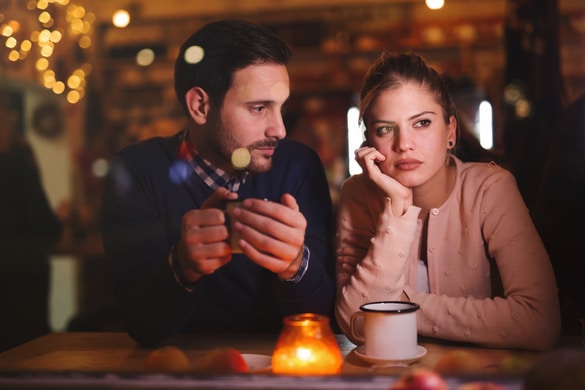 Aries men rely on the truth of any situation. Though they may not always be truthful themselves, they want a partner who will always tell HIM the truth. However, it must be done with kid gloves.
That means you cannot tell him the truth by insulting him or calling him out on anything. He will need to be told what isn't going well in a very non-intrusive way so that he doesn't get offended.
Aries ego isn't amused with pokes at it. Telling him he's a crappy cook will make him feel bad about himself and will likely turn to anger then project back to you at something you do he hates.
It's a lot better to tell him how you feel in a delicate way or in a way that makes logical sense. It will appeal to him better and you'll have better means of communication between the two of you.
Don't de-throne him
Aries men want to be the man of their castle. You are his queen whether you live with him or not. Therefore he'll look to you to be the woman at his side that he cares for.
If you make him feel less than the King he is in your life, he'll wreak havoc. It will hurt his feelings and rather than dealing with that emotion or trying to work things out with you, he'll react out of anger.
No matter what the situation, he wants to maintain that King of the Castle mentality. He wants to be in charge and make the big choices that you two should normally make together.
You can always make suggestions in a way that makes it seem as though it's his idea or that it logically makes more sense. This way he's still on top and in charge while you're at his side being supportive.
That's what he's looking for is a woman he can rely on. Be independent but not to the point where he feels he's not needed.
Find out what an Aries man needs by clicking here now. I hope this helps you to avoid any relationship ending problems with the Aries man.
---
---