Often times Aries seems strong and solid. However; sometimes they are insecure and depressed. Here are some pointers that can help you to help your Aries guy feel a bit better about his outlook in life. Keep reading and find out how to help cheer up your depressed Aries man.
Surround him with TLC
Though the Aries may seem to want to be alone; rest assured that when he is depressed he actually doesn't want to be alone. He wants to feel that someone cares and is there for him.
Tender Loving Care works for most human beings. For Aries, if you hug on him, kiss him and show him how much you really love or care for him; he'll begin to feel better and maybe start to come out of his depression.
You can also try to talk to him in a very loving way. Even if he doesn't want to discuss his problems; you can engage in another topic of discussion that he may find interest in just to sort of take him away from his current thought process.
If you are in love with him; tell him how much and for what reasons. It's possible that he doesn't know the depths of how you feel or why. This may help him to feel confident again.
Though they are really good at being tough and hard; they're actually insecure on the inside which is what often times can lead to depression. He needs kindness, love, and understanding.
Be his sounding board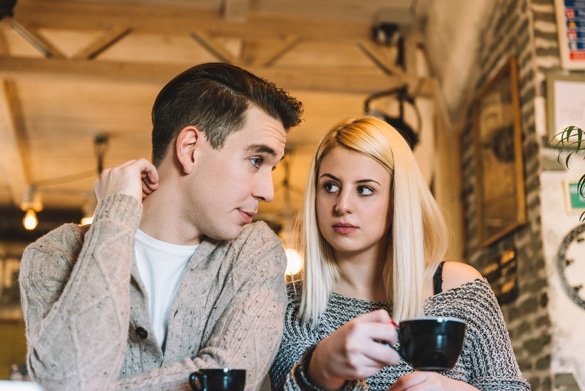 If he's willing to open up to you; let him talk to you. Let him tell you everything that is going on in his mind. Don't judge or respond; just let him talk and show him that you are there for him.
This man needs a woman who is kind, patient, and warm. It may be a bit opposite of him but it's something that helps him achieve balance better. So when you let him really talk to you; he's able to feel comfortable.
Being able to openly talk to you will make him feel more secure and thus is a growth period for you both in your relationship. He will possibly open up to you more often and not need to go through depression as much if at all.
The hardest is at the beginning when he doesn't know you well enough or isn't comfortable with telling you his innermost secrets. Letting him ease into it and showing him you aren't going to run or judge will allow him to be himself.
Give him assurance
Trust me when I tell you that; this guy needs lots of assurance. He may seem hard and cold at times but that's only his outer coating. His real self is a scared little boy afraid of the world.
So you'll need to assure him that he'll get through this and that you're there for him. Then he'll need you to re-assure him periodically if not daily. This could make him seem a bit needy; I know.
However if you truly love him and accept him for who he is; you'll be willing to do what he needs in order for things to go smoothly between you. I'm not saying you should bow to his every whim.
I'm saying that allowing him to open up and know he's safe with you is a HUGE step. Until he gets there; he's going to be suffering inside. The quicker you show him that he can rely on you; the better off things will flow.
Take him somewhere outdoors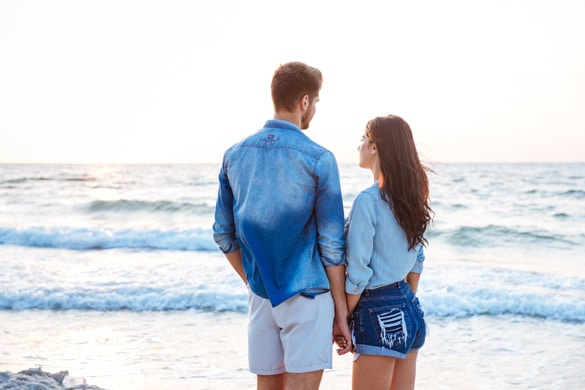 Nature always helps soothe most souls. Take him to a wonderful park or somewhere where you two can be alone. This will allow him to breathe fresh air, put his feet in the dirt (or sand), and ground himself.
Anyone struggling with depression should ground themselves periodically. Tell him to breathe deeply several times in and out while feeling virtual roots to come out of his feet into the ground.
The anchor feeling should allow him to release anything painful emotionally into the ground and the will make him feel more strong as well as tied to the earth which is very therapeutic.
Perhaps you can bring a blanket for the two of you to lie on and stare at the clouds or stars. This in itself could be very relaxing and thus act as a type of sedative au natural.
You two could also go for a nice long walk. The physical exercise along with the fresh air will be fairly cathartic and alleviates stressful emotions. This may help to get him to open up to you.
Read to him
Aries men are giant little boys. He's not too grown that he won't appreciate being read to. Pick something along the lines of books he enjoys and just simply start reading to him.
He can be lying or sitting; whatever he finds comfortable. Just kick back with a good book and read aloud to him. He will at first find this surprising but it will take him off guard in a good way.
The idea is that giving him comfort in this way will take his mind off things. It also lets him know that you're there to help him work through any emotional turmoil he may be experiencing.
It may be a very wise idea to read him something positive and life inspiring. I imagine reading horror or a romance novel will not be the pick me up he's looking for. So choose wisely.
You could even read from his favorite magazine if he'd prefer that. You can read off the titles and let him pick which one he wants to hear. Just very calmly with your best voice, read it aloud.
The calmness in your voice will be very soothing to him as well. Remembering that your Aries man is a big kid at heart; doing something simple and pure like this will make him feel like a million bucks.
It may make you feel a bit strange as you're not used to reading to an adult but at the same time; it may inspire you as well to remember your own inner child. It's a win/win.
If you'd like to know more about how to love an Aries man; you may want to read my book. In the Aries Man Secrets; you should be able to figure him out, win him over, and make a lasting relationship with him.
---
---