Are you a woman who feels you want or need more attention from your Aries? Want to figure out how to make this stubborn guy miss you? So, how to make an Aries man miss you? Here are some helpful clues on what you can possibly do to make him notice you more.
Cut back on texting
If you're already involved with an Aries man; you may notice he likes to text a lot if you're not in person. If there seems to be a lack of passion though; it may be time to spice it up by making him miss you.
Aries men like to chase their women and when there is nothing to chase; he could get bored and possibly complacent which would make you feel the same way. The best way to handle this is to cut back on the texts.
I'm not saying completely cut him off as if you do that; he'll think you're cheating or not interested anymore. You have to do this in small increments. Try waiting a little while before you answer his text next time.
I wouldn't wait several hours or a day but just don't immediately reply like you normally would. It will make him wonder what you're up to. This will either prompt him to call you or to show up at your place.
Spend more time on your own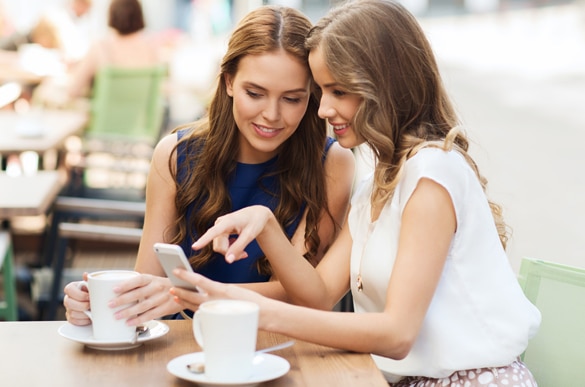 While an Aries man likes to spend lots of time with his lady love; it could get old for you both very quickly if you're constantly together. Honestly it's healthier for you both if you can spend more time alone or with friends.
Make plans with your girlfriends for a girl's night out. If not then grab one of your friends and go do something fun. Whether it's going to work out together or heading out for drinks and a movie. It will be fun for you and it will make him appreciate you more.
At the beginning it's hot and heavy between you and an Aries man but at some point it will become mundane and predictable. Start being unpredictable! Go spend some time alone at a book store or whatever it is you like.
You'll feel better and it will give you and your Aries man some space which helps you two to feel good about being together when you're done. It will give him something to actually miss.
Don't force him
Aries men are hard headed and hot blooded. You really cannot force him to do anything other than get angry. So rather than trying to MAKE him miss you; just be yourself and live your life.
It will be more of a turn on for him when he sees you being independent and not actually NEED him desperately. He doesn't mind the damsel in distress sometimes but he doesn't want it to be a habit.
He isn't one that needs a tremendous amount of space but by giving it to him anyway now and then; it creates a peaceful environment for you both whether you live together or not.
Spending time apart is a welcome and healthy activity for any couple. If you feel you want to force him to do something then there is a problem in your relationship you need to look at.
You should never feel as though you need to make him give you attention. Aries men are very attentive unless there is a problem. If there is one; talk to him. He'll be honest with you about it.
Take your time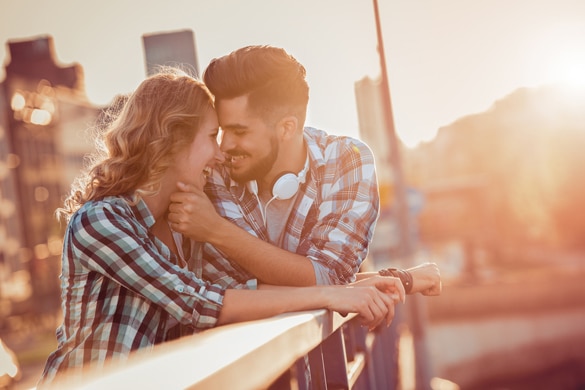 Aries men tend to want to dive right in when he likes someone. They lack patience and often will end up leading them to heartbreak. They trust in someone too fast and that's no good.
If you want things to last with your Aries guy; you'll need to pace yourself and basically let him know you're in no hurry. He may be a little flustered as he wants to speed up but if you take your time; he'll appreciate it later.
Taking it slower will help you two cultivate a much healthier pace and not being together constantly and intensely will prevent you two from becoming bored later.
Try to set a slower pace than what he's trying for. If he really likes you; he'll hang in there and tough it out. If he doesn't like it and throws tantrums; you'll then know he's probably not the right one.
Patience is a virtue. It may not be easy but at the same time; it'll help you ensure a much healthier relationship for the long term. Again; he'll stick around if he really likes you.
This also includes not hopping to bed right away. It won't be easy to resist his charms but if you respect yourself and him; you'll hold out. I'm not saying you have to do this long term but if you can just avoid going too quickly; it'll go much smoother for you.
Be unforgettable!
The Aries man wants a woman who has it all together. He wants intelligence, independence, witty attitude, and feminine all rolled into one beautiful package. He also wants you to be yourself.
Be who you are. While he likes the feminine wiles sometimes; he still prefers natural beauty to fake. He will much prefer to see a woman in jeans and tshirt with her hair pulled up.
As long as you're comfortable in your own skin; he'll be comfortable right along with you. Beauty comes in many forms and each Aries will like different aspects of any woman.
That means that if you let your inner beauty shine; he'll more than likely be drawn to you. Being a woman that he wants to be with more often, share life with, marry, and possibly having children with; is the woman he'll miss.
Heeding this step along with the others should really help you to cultivate a nice, smooth, and healthy relationship with a sensual Aries man. Give it a shot!
If you'd like to know what else an Aries man is looking for in a mate; you may consider checking out my book. In the Aries Man Secrets; I reveal many things that the Aries man won't tell you. It may help you wrap your mind around this steamy man.
---
---