Are you a woman in love with an Aries man and wondering what you can possibly do to get him to take that next step? How to get an Aries man to commit to you? Here is some information that could very well help you to make things a bit more solid between you and your delicious Aries man.
Be Strong and Independent
Although the Aries man often loves a lady in distress (to attract him); he will not want a woman who needs his help constantly. That being said, it's often times better for him to show you how and learn.
In other words, let's take changing a fuse in your house for example. You blow one and have no idea what to do or how to change it. You ask him for his help. He comes over because he doesn't want you to sit in the dark.
He goes to the fuse box to change it; follow him! Watch what he does and tell him "I've never done this but I'm watching so I can learn just in case it happens to me again and you're not around". He'll be impressed.
This way next time it happens; if ever; you'll know what to do and won't have to call on him to come out yet again. This will show him that though you needed his help; you were willing to learn so you can do it.
If you need some advice; he'll be happy to help you come up with solutions. Try not to do this on a frequent basis. This will make you look as though you're helpless and cannot think for yourself.
So be the woman that needs help sometimes but learns from what he does so that you can also do things for yourself. Independence is a nice quality to have whether you're with someone or not.
Be kind and compassionate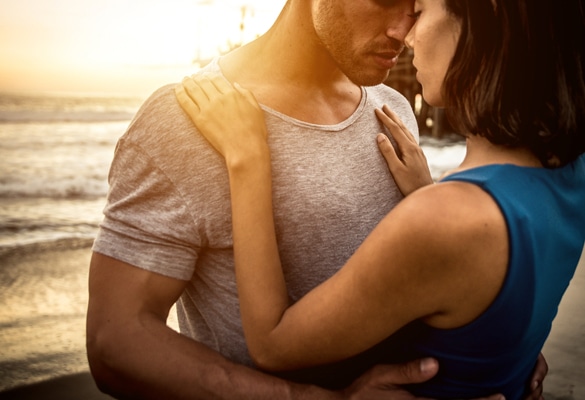 Aries men have fiery tempers and need a partner that will cool them off or balance them better. Staying calm during the storm is necessary to have a healthy relationship with this hot headed man.
When you're with him; be really sweet and tender. He'll really love it and reciprocate. He craves this type of attention. When he feels comfortable with how nurturing you are; he'll be more likely to commit.
Whatever you do; don't push him to commit. He won't take well to commands or demands of any sort. It is better that you gently nudge him with being a total sweetheart.
Don't be phony about it though. Be your true, natural sweet self. This will gain more favor from him than you pretending to be something you're not. If he smells you're being fake; he'll leave.
Remember; he's not only looking for a partner but he's also looking for the mother of his children. He will likely be the father/disciplinarian type and will want a woman to be the tender nurturing one.
So whenever you're with him; show your feminine side and give him lots of loving tender care. He'll love it and see you as the queen of his future.
Bantering fun
Aries men will absolutely adore a woman who can keep up with him. Being able to have a witty comeback to anything he says; will make him enjoy his time with you more.
Even better is when you can use your wit to have this amazing chemistry back and forth between the two of you. There is nothing wrong with being able to banter with your sharp edged Aries man.
He likes a sassy lady as long as she doesn't mean it in malice. Friendly debate is always welcome provided you're not using it to slander his character. Use humor with your banter and you'll make him smitten as a kitten in warm woolen mittens.
Aries men love women who can appreciate the humor in life. He'll also appreciate a woman who can dish out a really funny joke as well. So humor will help you save the day!
Keep yourself patient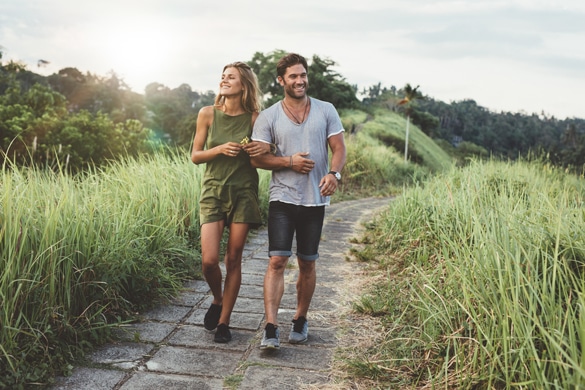 The true core of getting it to last long term with an Aries man is going to be making sure you don't dive in too quickly. Aries men tend to jump in head first and rather fast.
Do not allow him to do that. I know you want him to commit but if he commits too fast; he'll possibly back peddle or cause problems for you two later on. It's much healthier to take your time.
While you're day dreaming about what it will be like to be in a long term relationship with him; stay cool and relaxed. Remember he needs the yin to his yang.
He's the hot head so you've got to be the cool head. If not you'll end up rushing in like a bull in a china shop. That will do neither of you any favors. That would be a quick fused situation that will end badly.
So take a deep breath and take your time. Try to take your mind off of him by doing things you really enjoy or spend time with friends. Remember, if he misses you; he'll want to spend more time with you.
If you don't allow him to have space or time; he'll dive in and you'll both end up bored in a fairly quick amount of time or butting heads. You don't want either of those two scenarios to happen.
Kick back, let it flow naturally and watch the magic unfold in front of you. It's the journey that is truly amazing to behold. When he does commit, he may mean it forever.
If you try to rush him or allow him to rush, it'll be one of those quickly lived relationships and will die a tragic death long before it should have been time. Keep it healthy and wholesome. Take your time!
There is no need to hurry. If the Aries man is interested in you; he's not going anywhere. He'll stick around and keep moving forward with you.
If you'd like to unlock the core of who the Aries man is; you may want to check out my book. In Aries Man Secrets; you can gain more tips and tricks to help you secure something really special with this delicious man.
---
---