Are you trying to get the attention of an Aries man? How to seduce an Aries man with words? You're in luck today! Here are some things you can talk to him about that may just get him looking in your direction.
Talking about sports
Most Aries men love sports. If you're a sporty type of gal then you may actually succeed with this very well. Now if you're the type of woman who really isn't into sports; you may need to learn just enough to squeak by.
Getting to know his favorite sport or favorite team will win you lots of brownie points with this guy. In fact; if he finds out that you went above and beyond to learn this information; it will likely turn him on.
He'll see that you like him enough to find things that interest him. That will quite possibly make him interested in you. He may find it cute or adorable that you've taken time to get into something he really likes.
You could even buy a t-shirt or jersey of his favorite team just to get him talking. This will definitely be a head turner for him. I'd suggest getting the women's version so that it's clingy and looks sexy on you.
Your curves plus sports; what is there to not love? Aries men will find your allure very irresistible. So if you've never been into sports before; perhaps it's time to give it a fair shake to win the attention of that Aries guy.
Delicious Treats to Taste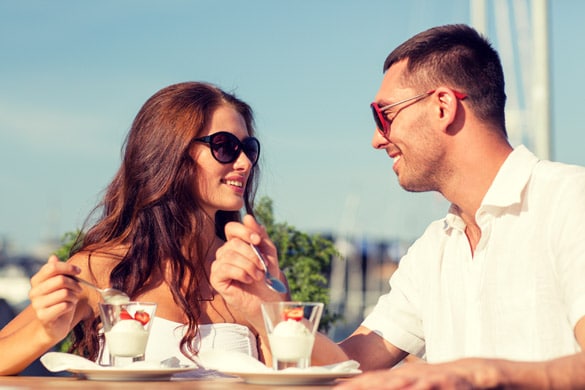 While I mention to "taste"; start getting your Aries guy revved up by talking about some really yummy food or snacks. This way at some point you can actually make something that will appeal to his love of food.
So keeping this in mind; if you haven't yet been able to bring him a tasty snack; talk about your love for food or the love for making exquisite treats. Again; if you are a wonderful cook; make him something he'll never forget.
In the case that you aren't much of a cook; find out what he really likes and hit up the nearest bakery or deli to pick up some of the very best of what they have. Bringing him something that makes his tummy happy will make him happy.
Ultimately the Aries man is a manly man. That means he loves all thing that appeals to a typical guy. Food is one of these things as is sports. Striking up a conversation bout cuisine will appeal to his senses.
He's the Alpha male looking for the woman that will be nurturing and caretaking for him and for his future children. So you see how this could help you seduce hi into your world right?
Talk with flirtation
Try to talk to your Aries guy in a way that arouses him in many different ways. He loves brainy women so this would be a good thing to consider. Talking about something you are well versed in may be a hit.
Whatever it is you do decide to talk to him about; make sure you make it sound sexy or arousing in some way. Touch his hand, flip your hair, and just look sexual while you're talking.
He may stop listening to the words and start picking up on your body language which is good. That's what you're trying to achieve is for him to notice what your body is telling him.
It may be wise to implement teasing in some way. Pretend there is something on his face and lean in to get it, give him a naughty look then back away. You want him to come toward you.
However much you've got him wanting you by this point; you're going to want to pull back a bit. Aries loves to chase and so just by teasing him a little; you'll have his curiosity peaked.
He will likely take that sign and ask you out. If he doesn't right then and there then he may ask for your number so he can text you later. When he does; make your texts somewhat sexy but not in a way that he feels you are chasing.
The thrill of the hunt is what gets his juices flowing. That's what you want him to do. It will be exciting for you both when he gets to this level. Remember though; don't give everything away up front.
You will definitely want to hold back a little bit. If you go too fast, it will be passionate, hot, and wonderful; but it will fizzle out fairly quickly as he becomes bored and could want to look elsewhere.
Keep it sizzling by drawing it out and giving him only clips of who you are and what you're capable of doing in bed over time.
Talk to him about your bucket list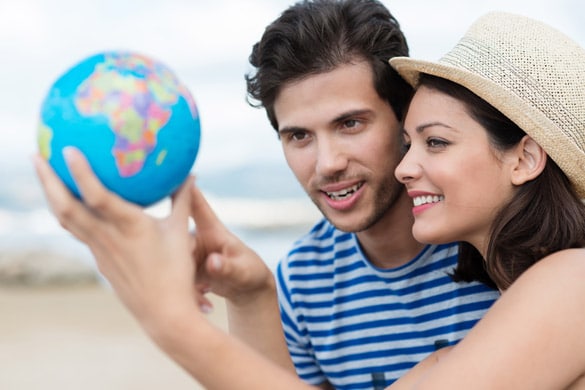 This may sound strange but Aries is a man of action. If you have a bucket list of things you'd like to do or places you'd like to hit up; he may actually find interest in some of the things or places you are.
That being said, it's at least a great topic for conversation. It may get him to open up and talk to you about his own bucket list if he has one. If he doesn't he may consider making one because… why not?
Discussing exciting and adventurous scenarios will get his attention assuredly. He absolutely loves adventure. Talk about all the places you'd like to see and experience their culture.
Perhaps you can even talk about things like cuisine in the different cultures of the places you want to go. Seriously; anything you can think of that sounds really fun and would be amazing to take your Aries guy with you will be appreciated.
This is one of the more exciting topics for this guy and though you may not think of normally discussing your bucket list; he'll adore it and realize that you could be an amazing match for him.
If you'd like to know more about the Aries guy and what makes him tick; take a look at my book. In the Aries Man Secrets; you can find out how exciting he is and what will make him really want you.
---
---